#DecemberInGhana is definitely a thing and if you're smart, you've already started your trip planning for the most LIT time to visit Ghana.
Every day there is something to do so we've done you the solid of highlighting the best events and things to do in Ghana this December so you don't have to.
Please note: If you plan on doing something other than partying and eating good Jollof, we suggest you come a bit earlier in the month or stay through the first week of January so that you can experience Ghana beyond the lens of your champagne tinted sunglasses.
Here's our play by play of events, hotels to book, things to do, and other doses of awesome for you to experience - we'll update this list as we get closer to the end of the year.
Hotels and Accommodations
We're doubtful that you'll be getting much sleep this December but you'll still need a comfortable place to rest your head and maybe chillax by the pool between festivities.
For an all-encompassing list of places to stay check out our "Best AirBnB's in Accra" list or our Hotel Guide with reviews on essentially every hotel worth your dollars.
For this list we focused on hotels that are centrally located, will have the most vibes and who offer perks that make your stay much less of a hassle.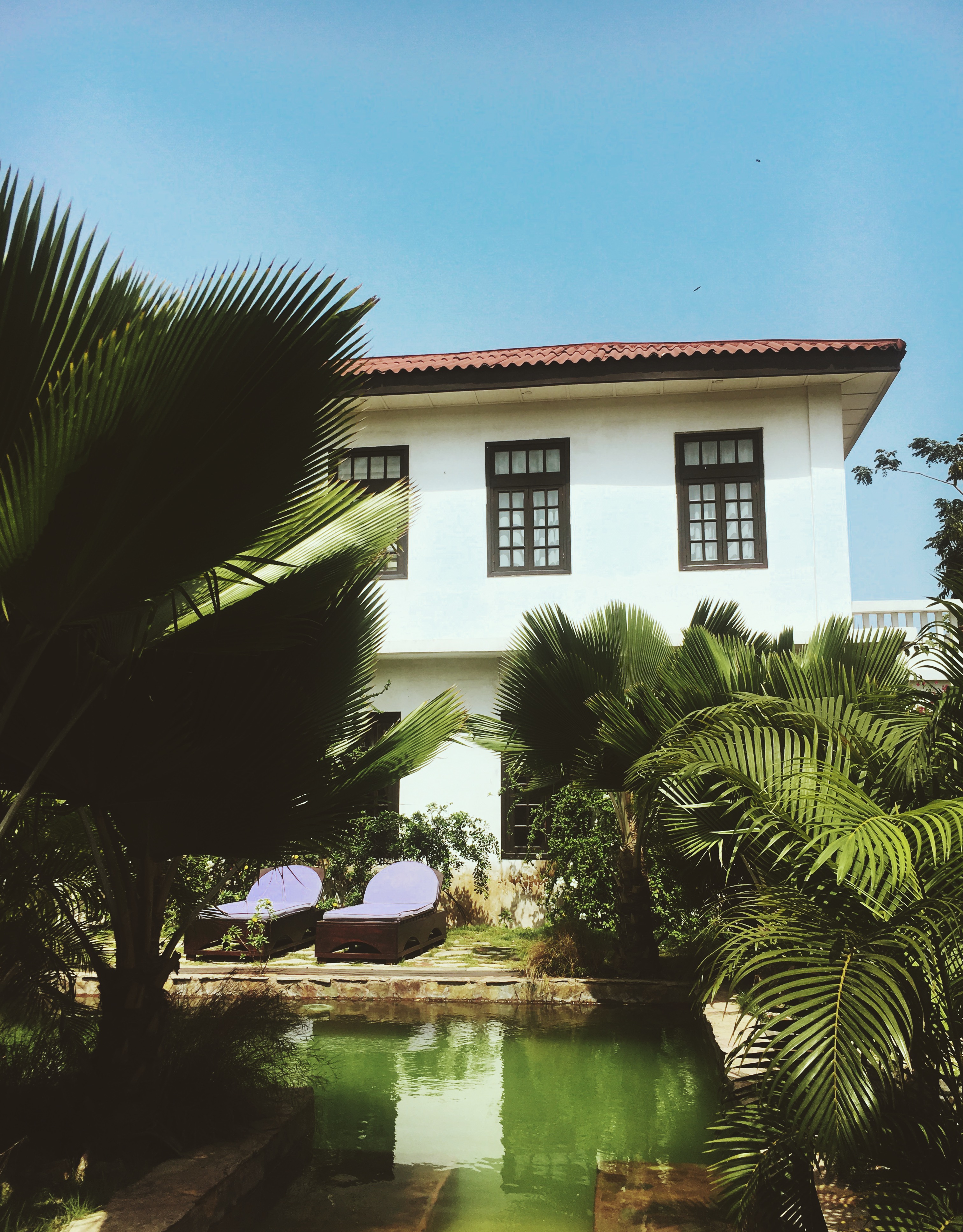 Budget
Hotel Urbano
Right in the thick of things on Oxford St (you can't miss the I Love Accra sign out front), Hotel Urbano is budget-chic.
Well run and with an excellent staff, Urbano offers basic conveniences like clean rooms, free wifi, and really yummy fruit and herbed infused water every day for just under $100 USD per night.
Most rooms have a queen sized bed but you can request a double room if travelling with the homies to make it even more of a steal.
The best-kept secret is the Lebanese restaurant downstairs, there's a cafe that serves your free breakfast in the morning and then the proper restaurant outside that makes the best "mocktails" and Lebanese flatbreads you'll find in the city.
Boutique
La Villa Boutique
La Villa is the OG when it comes to boutique hotels in Accra and while the rooms could still use some upgrades, the overall vibe is still a win.
A cute pool, good breakfast, and prompt service make it one of our favourite intimate hotels in the city with lots of personalities.
Villa Monticello
Villa Monticello is a beautiful property that is heavy on quality design and service. The restaurant is amazing and on weekends you can find some of Ghana's gliteratti relaxing by the pool.
With inventive programs like chef residencies that brought James Beard Award-Winning Chef JJ Johnson to Accra, this hotel in December is definitely a place to mix, mingle, and rest.
4 and 5 Star
Kempinski Gold Coast City
Kempinski is the most luxurious large hotel in Accra. With an art gallery, restaurant, and spa on the way, the Swiss hotel chain's Ghana outpost is definitely worth the expense.
While it largely caters to business travellers most of the year, December shows it to be a hub for visiting celebrities and well-heeled out of towners who come here for both works and play.
Do order the in-room breakfast at least once during your stay, you'll feel like Macauley Culkin in Home Alone for sure.
Marriott
Marriott is the biggest international hotel chain in Africa and its new Accra Hotel doesn't disappoint.
Conveniently located minutes away from the airport, it's a well-done hotel with all the trappings you'd expect from a Marriott and not a lot of fuss.
A bonus - their restaurant does REALLY good Ghanaian food and an incredible lamb shank - thank us later.
Apartment Style Hotels
Roots Apartment Hotel
Centrally located in Osu this apartment hotel has a rooftop bar and jacuzzi that's perfect for the magical hour between dinner and wanting to go out dancing.
It's also perfect when you need a day of rest from December shenanigans.
Olma Colonial Suites
An oasis in the middle of Osu, Olma is built for you to be super comfortable within its walls. It is 1 and 2 bedroom apartments have internet, comfy bed linens, and plenty of space.
Breakfast is made on site every morning and it is something you don't want to skip, the staff is super warm and welcoming you won't want to leave after a week here.
The Gallery Apartments
Located in East Legon, The Gallery Apartments are a residential/hotel duo that offers up 1 and 2 bedrooms in high rise condo fashion.
Rooms are appointed with just enough to suit your basic essentials but you'll want to bring your own creature comforts if you're planning to stay more than a couple of days.
Our Favorite AirBnB's
Luxury Near The Airport
A room in Nana Ama's place is definitely your sanctuary in the city. Book it early before it's a wrap for your December holiday.
Cosy Minimalist Haven in Osu
This small place is perfect for the person who knows they're going to be on the go in December.
Good for one person, a couple, or really close friends who don't mind being in close quarters, it's in the middle of Osu and has an awesome attendant who'll take care of your morning, noon, and night if you need him.
Can't-Miss Events
From about December 15th onwards, there will literally be a party every night in Accra. It's easy to get overwhelmed by the myriad of ads, Facebook events, and Instagram tags you'll come across as the season draws near.
Being seasoned "December in Ghana" people, we've curated a list of the events you absolutely don't want to miss and should start planning on now - your wardrobe will command you have those outfits ready.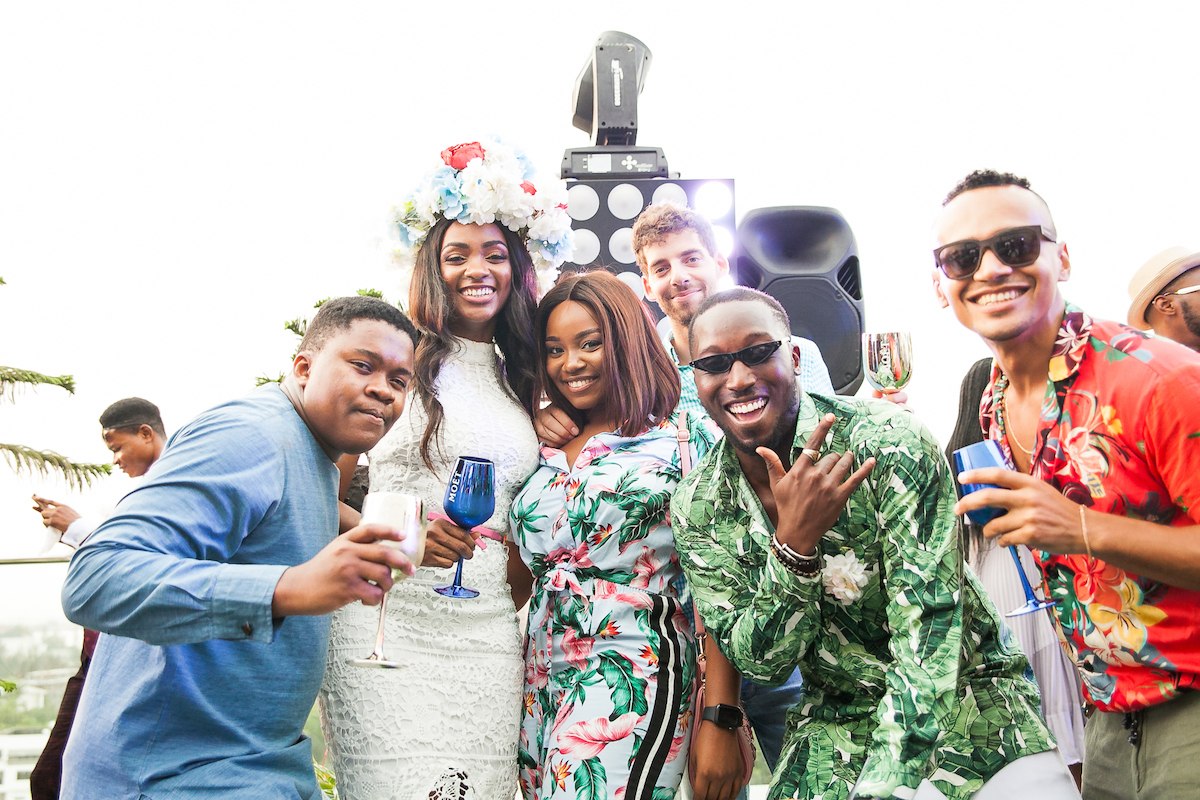 The Garden Party | December 23
Set out on the Accra Polo Grounds, the Garden Party is the Accra equivalent of the Veuvre Polo Classic in NYC except with way more melanin and afrobeats.
Come join Ghana's elite crowd in their finest garden attire and rub shoulders with the person that could be your next bae or business deal.
Little Havana All White Party | December 26
Up in the hills of Aburi which look out over Accra, this annual white party is nothing short of epic. Sponsored in part by Belaire Champagne you can be sure that you will have stories about this one for years to come.
Detty Rave | December 27
Mr Eazi, one of the hottest afrobeats artists in the game, hosts his annual rave party bringing warehouse vibes to the gold coast. With DJ's, surprise guests, and performances from the host itself, this off format event is definitely one to keep on your radar.
Afrochella | December 28
Recently dubbed Coachella meets AFROPUNK, we know for a fact that Afrochella is so much more than an imitation of what already exists.
It's a celebration of homegrown talent, Ghanaian culture, and good progressive vibes in a town that sometimes seems conservative.
Come for local artists and vendors, a welcoming vibe, and amazing music from the next generation of West African talent. Be sure to check out our Afrochella Essentials post to help you prepare.
Afronation | December 27 - 30
A newcomer to Ghana's holiday festivities, Afronation is arriving on the shores of Accra by way of London. With a first release lineup of West Africa's heavy hitters (Davido, Burna Boy, Wizkid, and more) this is sure to be a beach party of epic proportions.
We're keeping our eyes peeled for the next developments on what it appears to be a massive entry into the December in Ghana lineup.
TINA Fest | January 4
Developed and created by British-Ghanaian rapper Fuse ODG and his team, TINA Fest bears a Pan African mission while delivering a dope concert and festival in the historic trade fair rotunda.
Pulsing energy combining the vibes of the ODG family who organize this annual event and space which instantly feels like a connected movement when you enter.
Things To Do When You're Sober
From food crawls to history to drumming and chef-led dinners, you can truly soak up the culture in Ghana when you are having a break from imbibing. Peep some of our favourite tours in the city below.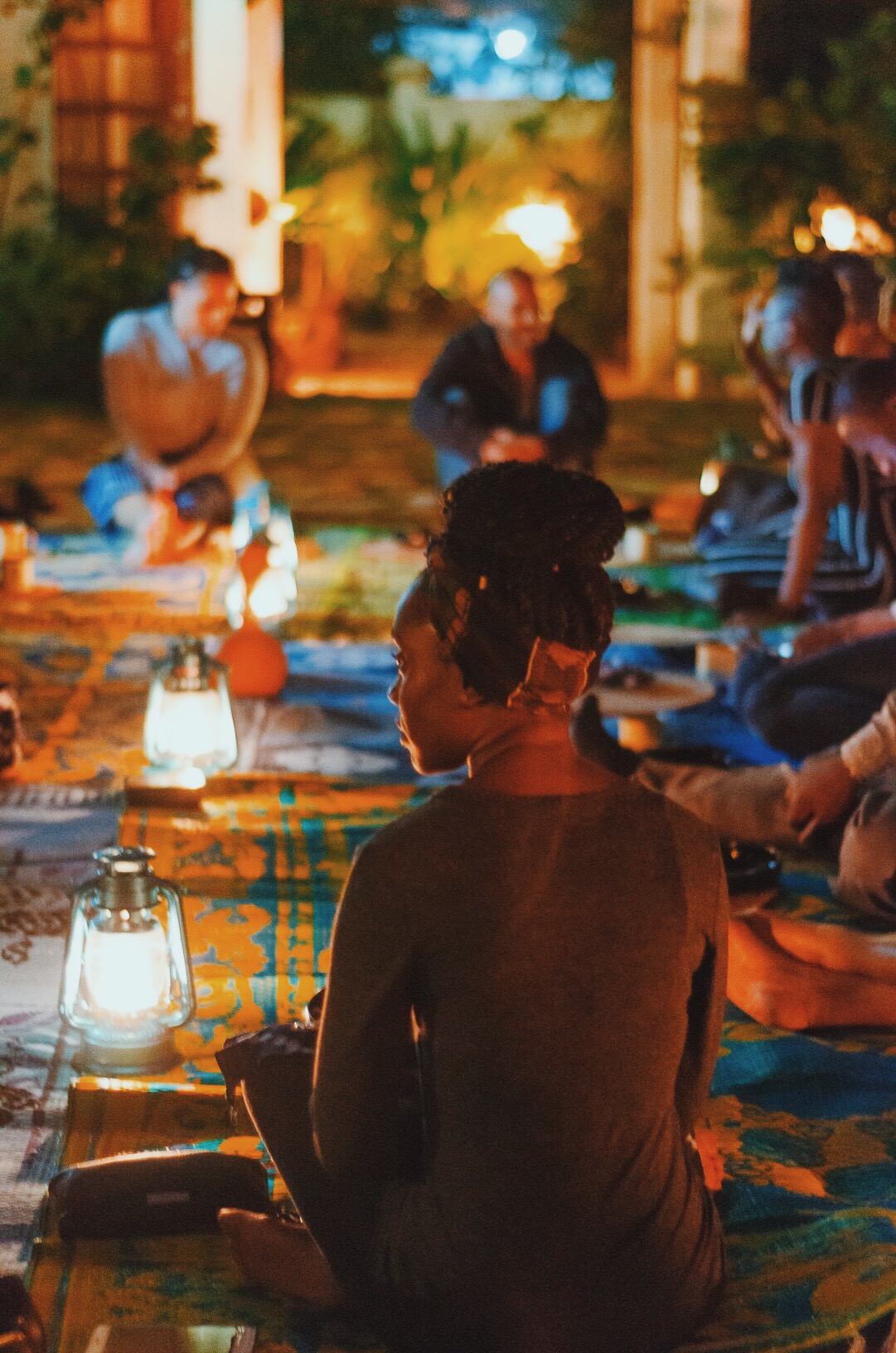 Cape Coast and Elmina Castle
Taste Ghanaian Jollof and More on a Food Crawl
Visit Black Star Square, the Nkrumah Mausoleum, and the DuBois Center
Eat a Chef Prepared Meal in the Fulani Tradition
Learn to make Batik Fabrics
Get your drum and mask making on
Head to the market and learn the names and technique behind wax print and kente cloth
If You Can Escape Accra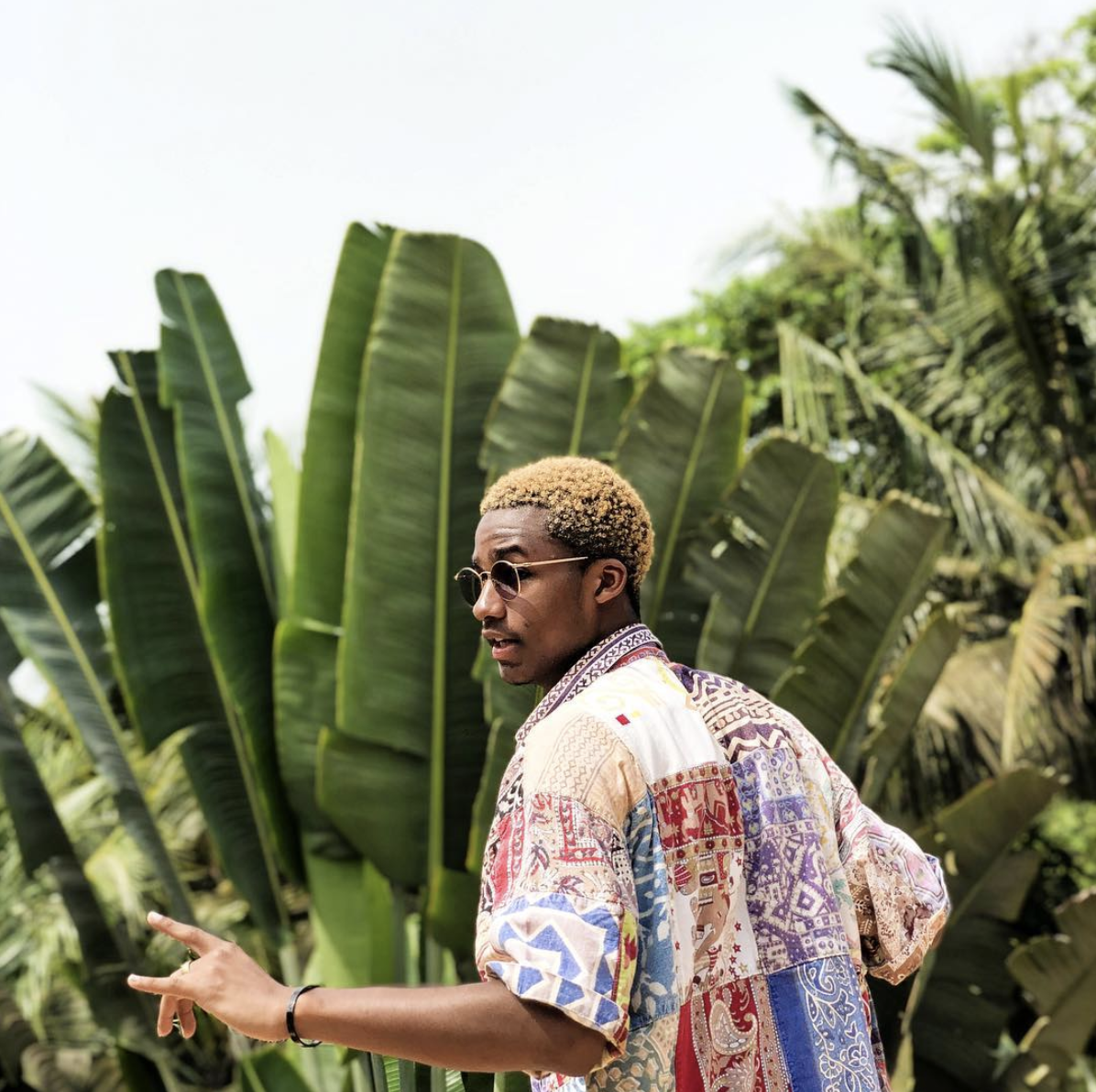 Lou Moon Lodge
White Sands Beach Resort
Norman's Folly Cigar Bar + Lounge
Quad Biking in Aburi
Paragliding in Kwahu