Foregoing a hotel to get a deeper sense of home on your year of return trip to Ghana? Here are our picks for the best AirBnB's in Accra and its surroundings that give you
For Solo Travelers or Friends That Want to Share
Design B+B
Tuulie & Joe have completely embedded themselves in Accra which we fully support. They've also taken the time to craft one of the best spaces for travellers in Accra who want to escape hotel life. Design b+b is gorgeous, comfy, if not altogether the most conveniently located. But you can't have everything, can you?
The pros: Awesome hosts, Instagram photos = fleek, breakfast and avocados
The cons: 20 minutes from Osu (could be more in traffic)
Luxury Near The Airport
This host is someone we particularly love, Nana has a joie de vivre that is infectious. One of two beautiful listings on Airbnb in Ghana, Nana's airport residence is right in the middle of everything you need to be close to even though the place is so gorgeous you'll want to stay in.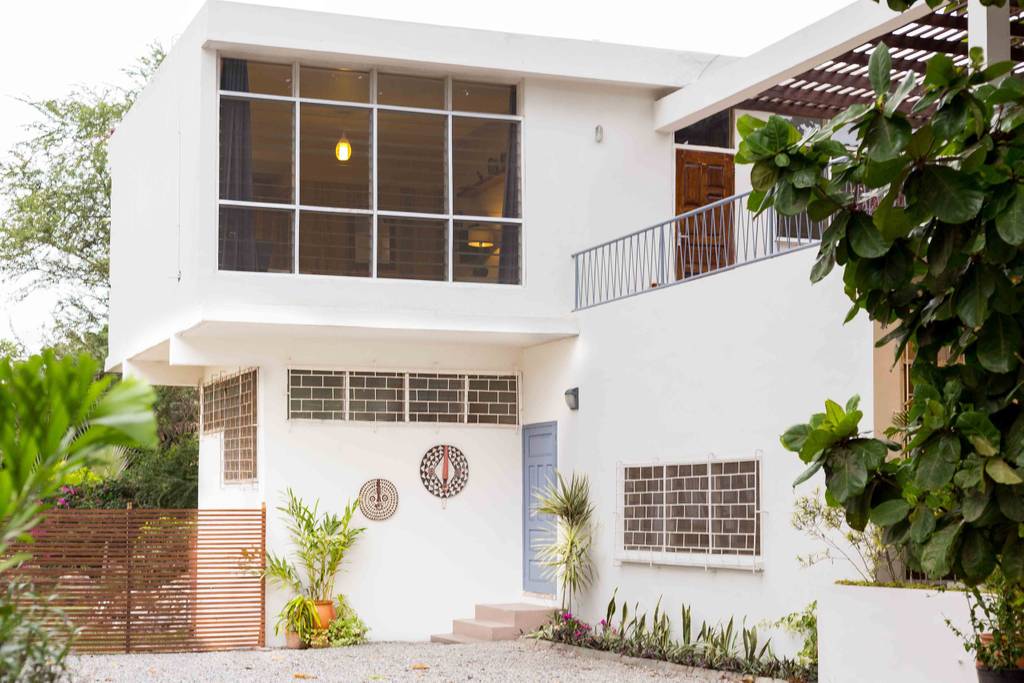 Kobina's Crib
Take a super smart local who works long hours but actually wants to show you his city, and a super comfy crash spot within walking distance from Accra's restaurant and nightlife scene and you've got one of our faves chills AirBnB's in the city.
The pros: Kobina, a gym, wifi, snacks, LOCATION
The cons: Very bachelor paddy but that can also be a good thing.
Just Outside Accra But Epic
Nana Amu's house sort of feels like Martha Stewart Living, Ghana girl style. An airy design, cheerful colours, and super warm host definitely make this place an oasis. If you need comfort, style, and modern touches this is your place.
The pros: Hostess with the mostess, super beautiful, relaxing vibes
The cons: Accra traffic has no chill so build some time in for traffic.
Chez Delphine
Delphine and her Ghanaian bae (actually her husband) opened up this small guesthouse but added beautiful touches like a garden terrace for travellers to get their zen on. It's right in the centre of town and is an easy jumping off point to pretty much anywhere in the city.
The pros: Active host, free breakfast! wifi, free books! location
The cons: we can't find them yet
For People Who Need An Entire Place
Olma Colonial Suites
Olma takes the best of traditional "Ga" architecture and blends it with modern, clean design. Each apartment is unique and done with its own vibe, we especially like the cottage in the back that has its own private veranda situation.
The pool is amazing (and just right for FOMO inducing photos) and it's smack dab in the middle of Osu, you can literally walk to Accra's Best.Burger.Period. and have a cocktail while you're at it.
The pros: Stunning, super convenient, free wifi
The cons: we need like 10 of these in Accra
Cozy Minimalist Haven in Osu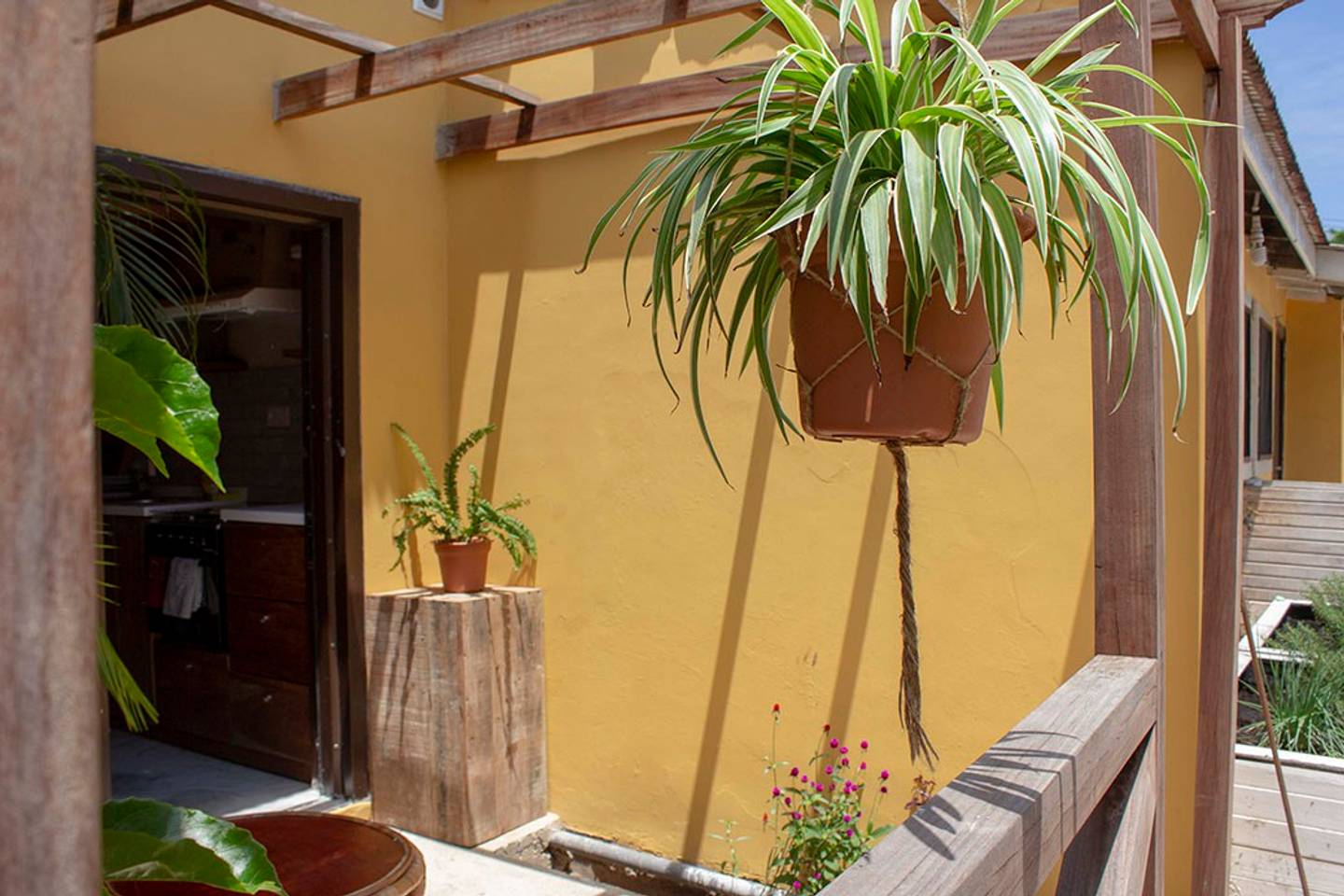 The photos on this Osu Airbnb don't do it justice. It packs a lot into a little space and is perfect for the solo traveller or couple who needs to be in the thick of the things but can live simply to do so.
Wifi is included although not always consistent but it packs a lot of charm with an outdoor nook and loft bed space that makes you feel like you are on an adventure.
The Pros: Everything you need when you don't plan to be in your room much
The cons: If wifi was consistent, we could do this for months
Eyetsa's Place
Eyetsa is actually one of our favourite people in Accra. Outside of her awesome AirBnB space, she owns an amazing vegan-friendly restaurant/boutique called LiveWell that is a must do when you visit Accra and are in need of a good bite.
Able to accommodate up to 8 people, this is perfect for a small group trip, family, or those that just want more space.
The pros: Active host, great location
The cons: be sure to build in money for a generator just in case
Your Ballerific Spot in East Legon
E Legon is sometimes called the "new money" part of Accra. No worries, that just means newer AirBnB developments for you to stay in during your trip.
The Gallery is actually a high-end condominium complex in the heart of East Legon but still close to the highways and streets that get you back to the city in less than 20 minutes on a good traffic day (rare but valid). This spot is one of the better Gallery listings on Airbnb.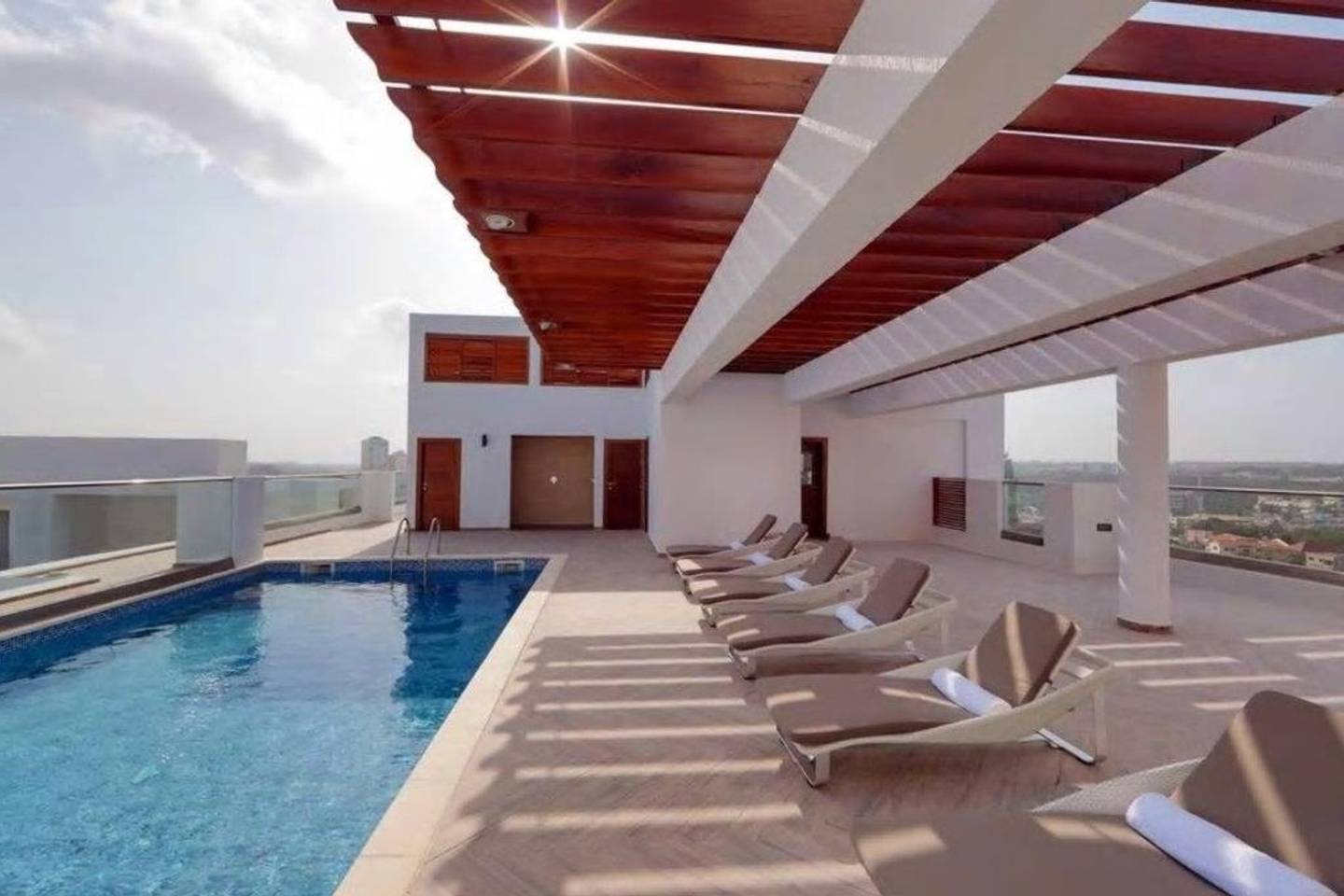 When escaping Accra for the weekend
Simple Riverfront Vibes in Ada
This is by far our favourite place to stay in Ada, mostly because you can let it all drift by on the deck as you watch boats fly by, take in the wildlife, and most of all chill.
If you want a bit more action you can head up to Aqua Safari for jet skis and boat rides around Ada or over to Norman's Folly for cigars, whisky and some Ghanaian-Thai fusion cuisine.
Treehouse in Aburi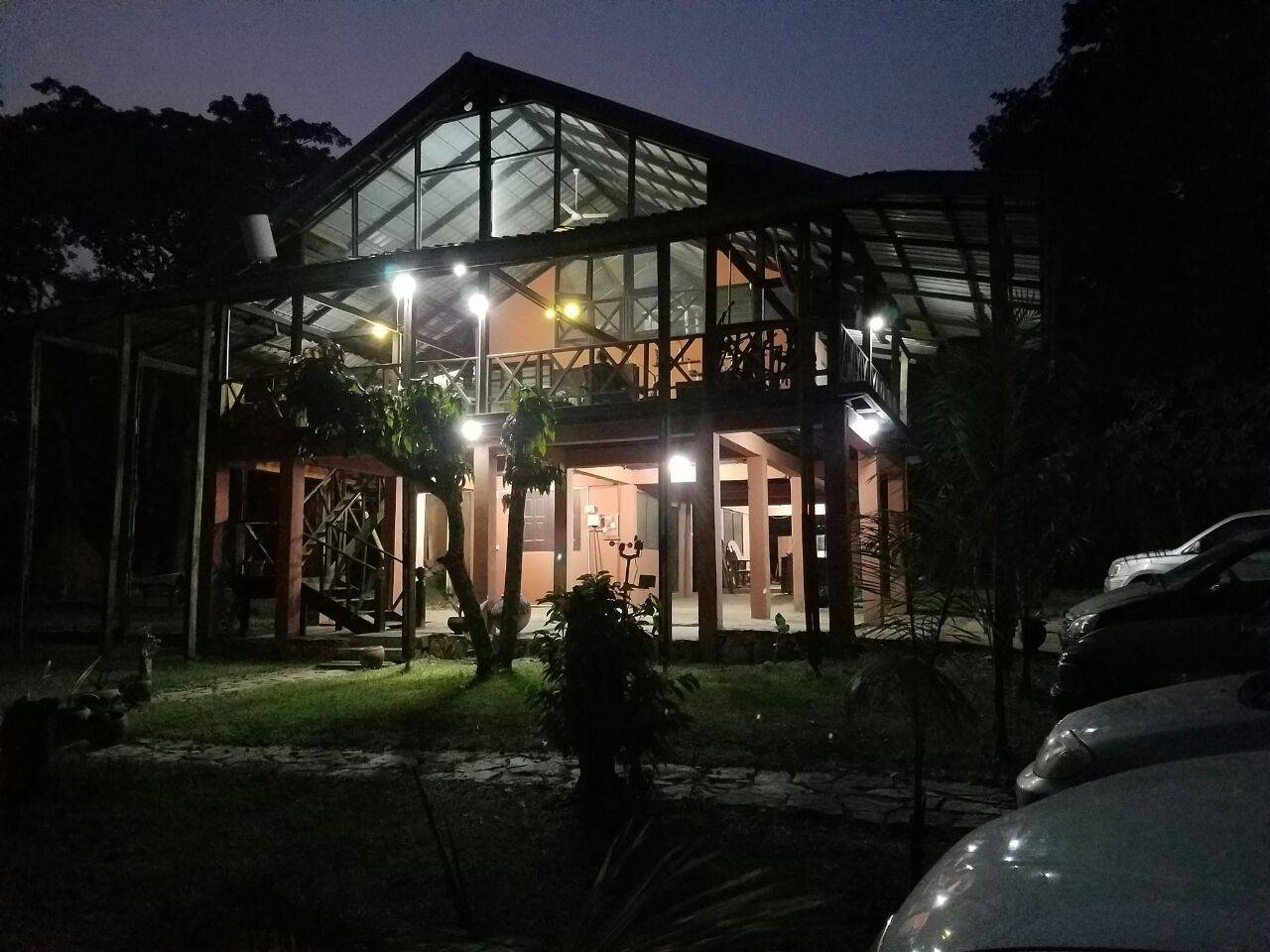 Aburi is more than just the botanical gardens but you'll need to stay overnight to experience its magic. If you're into being outdoors then this nature retreat spot is perfect for your weekend getaway to the hills of Aburi.
Kokrobite Beach House
On a good day, Kokrobite is about 45 minutes outside of Accra so if your plans including heading into the city every day, this is a bit much. However, if you want a weekend getaway, or are more focused on beach time, this is hands down the best way to do it.
Headquarters for our first Tastemakers Tour [#decemberinghana], the architecturally designed house on Langma hits on all fours: interior design, beach access, epic pool, and in-house chef. It can sleep up to 10.
The pros: Beautifully done, the staff is amazing, perfect for groups
The cons: there is a short road between the highway and the house, it's terrible :/
Stay tuned this week as we release our picks for other cities. Got suggestions? Email them to hello@tastemakersafrica.com or post in the comments.