South Africa's dark colonial and apartheid past have not dimmed its tourist appeal. City life atop iconic mountain, food and wine heartland, coastal stretches and beaches, museums and history tours, there's something for everyone. And so are places to make your home. We give you the best spot to fully enjoy your stay:
For Solo Travelers or Friends That Want To Share
Gauteng Charm
Feel right at home in this loft-style apartment in the Gauteng province. The living area is comfortable and there's access to Netflix. But you wouldn't want to spend much time indoors anyway. It's proximity to shopping centers and Sandton makes it a great location for other adventures. Also in the same province is Soweto, a town that carries South Africa's apartheid history. You'll find it worthwhile to explore the nooks and crannies of Soweto.
Pros: Netflix; Wifi; Cleaning service
Cons: No parties
Book Here at $36 per night
---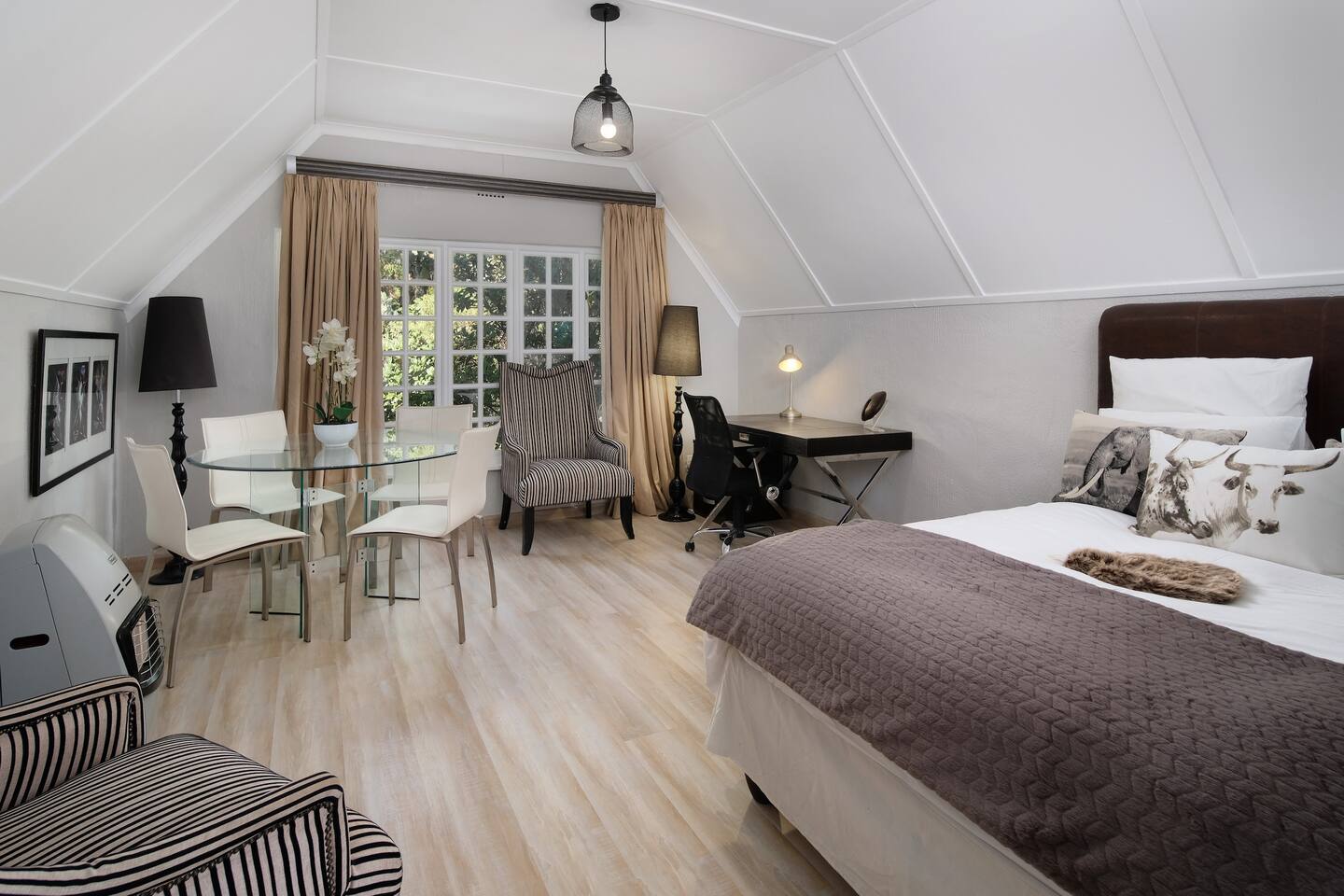 Loft-style Cottage in Sandton
This modern cottage located in Sandton gives you the privacy and comfort you need after a busy day touring the city. And there's plenty to explore. Get access to learn about the Ndebele people and their culture; Catch a show and have fun at Montecasino, shop and dine at Nelson Mandela Square.
Pros: WiFi; Netflix; Access to other great spots
Cons: Pets live on the property (but that doesn't have to be a problem); No parties
Book Here at $30 per night
---
Ultimate Style and Luxury Apartment
The host says its the best view in the city, and we don't disagree. This Airbnb Plus apartment is stylishly decorated with all the amenities that can fit into a house. From every room in the house, you'll be treated to scenic views of Cape Town.
Its location is perfect to explore the beautiful city of Cape Town. In the De Waterkant area, it's a short distance from Cape Town's top restaurants, the famous Table Mountain and several other to attractions.
Pros: Pool; Gym; Great base for exploring the city
Cons: You'd wish you come here with your buddies but you can't
Book Here at $110 per night
---
For Romantic Couples and Small Groups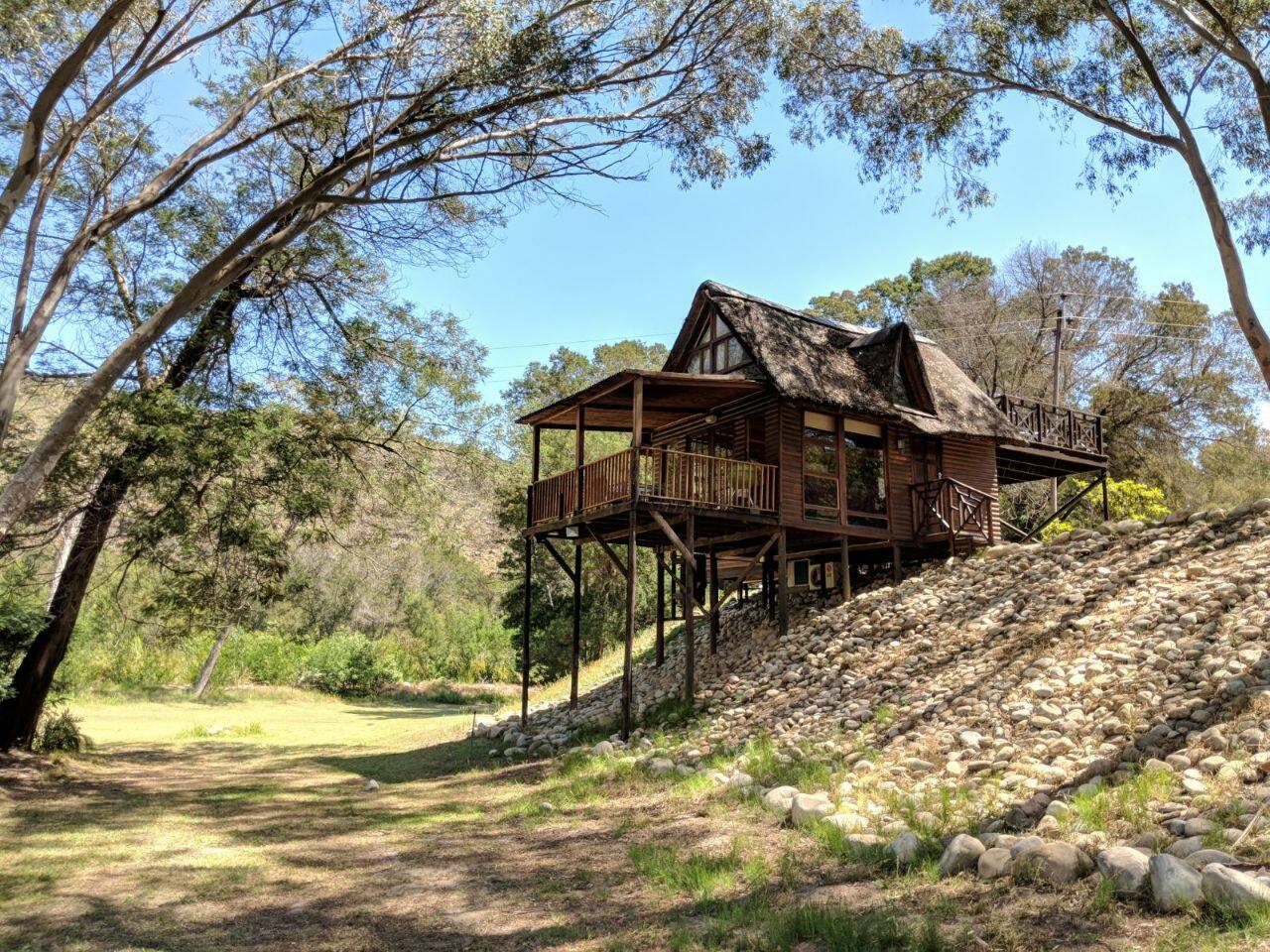 Franschhoek Cottage
A wooden cottage on a farm. It's far enough from the buzz of the city but close enough to its promising adventure. Located in Franschhoek, South Africa's food and wine heartland, where you can enjoy the best of South African wine.
You can go fishing on one of the farm's fishing dam or explore other top spots in the region.
Pros: The Location.
Cons: No parties. We hope you don't mind pets
Book Here at $48 per night
---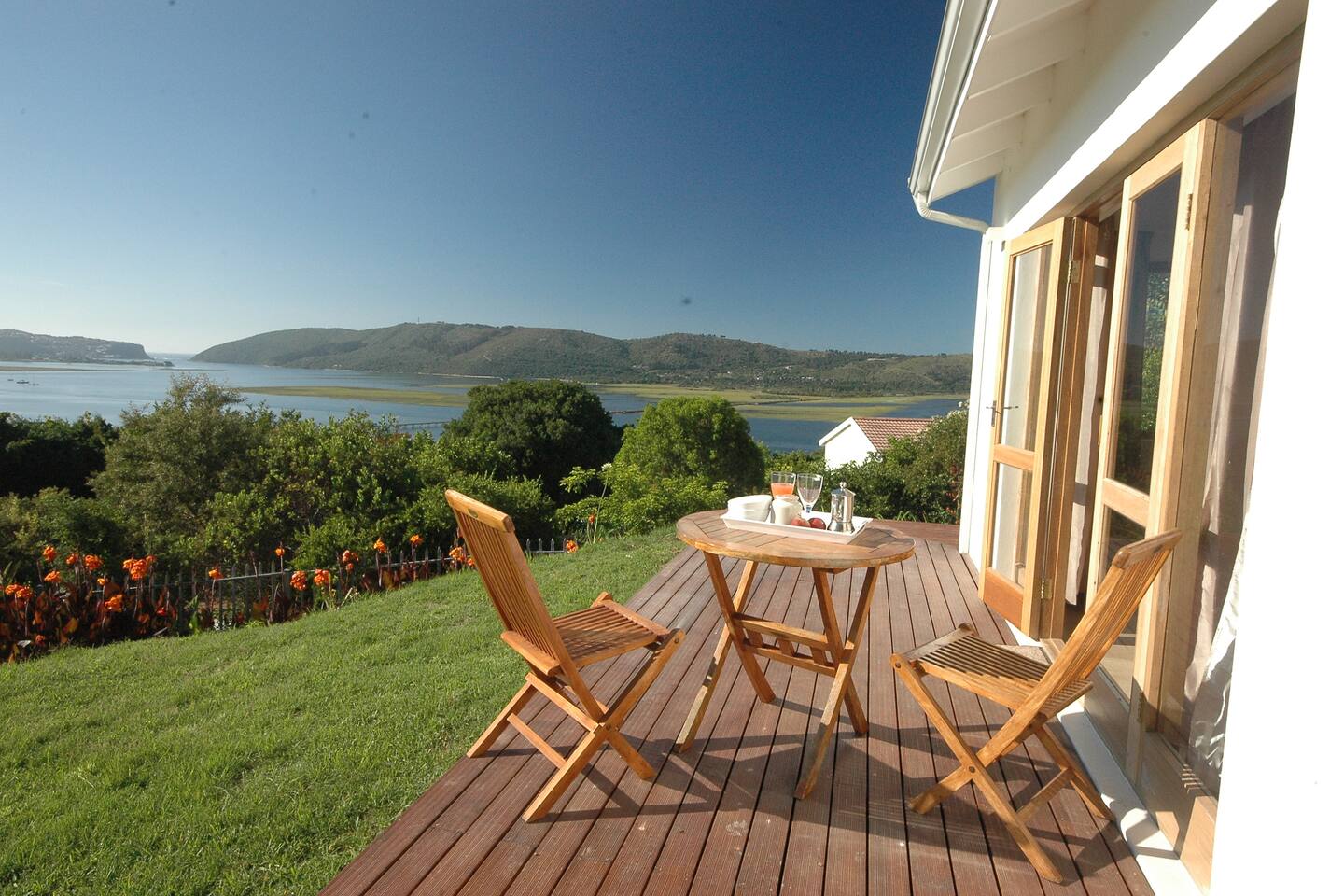 Collins Cottage in Paradise
This cottage is in Paradise, literally! On the deck, you get stunning views of the lagoon and Knysna Heads. It's also fully equipped with a kitchen and bar, the cottage has a heater available for chilly evenings.
It's a few minutes from the center of town, so you'll have access to the Garden Route, National Parks and other great spots.
Your superhost will also provide you with a map of Knysna and offers suggestions and recommendations.
Pros: It's Paradise
Cons: They like it quiet in paradise, so no parties
Book Here at $35 per night
---
Glen Beach Penthouse
This beach house would make you want to stay in all day, but we recommend you take your taste buds on a treat in a tour of Cape Town's culinary heaven, it would be worthwhile. And you can enjoy sun-downers on the deck while you watch the sunset. It's the perfect romantic getaway. It's located in Camps Bay, one of the top-notch tourist area.
Pros: House Keeping. The location - Camps Bay is IT!
Cons: No parties, no pets
Book Here at $189 per night
---
Amazing Spots for Groups of 6 or More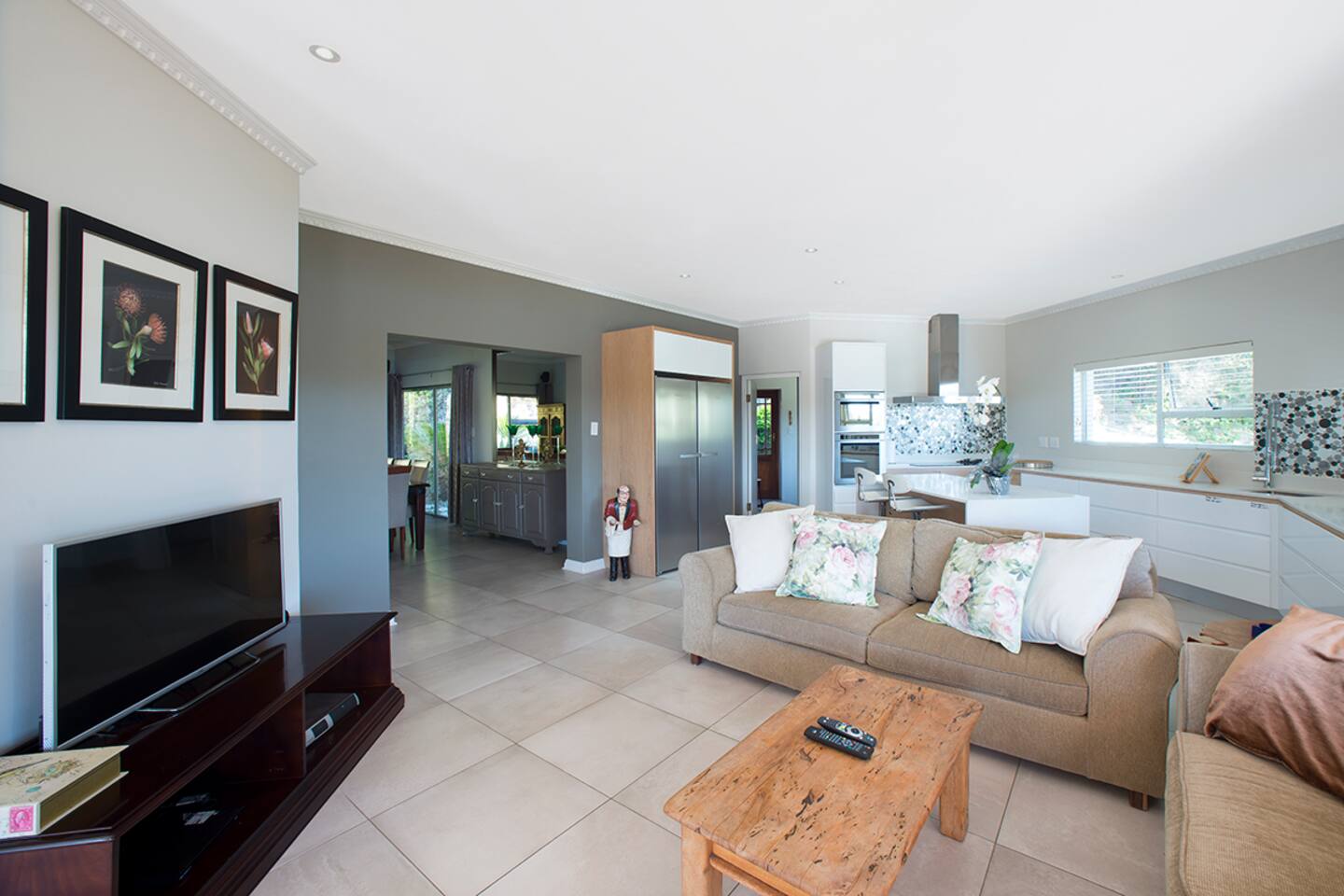 Lagoon View Villa
Knysna has a lot to offer, including this villa on a farm with views of the lagoon. It's a great spot for all groups, and it has a garden/play area for kids.
You can go on a fishing expedition to the Knysna river, a short walk from the villa.
Pros: Pool, BBQ facility
Cons: No partying here
Book Here at $41 per night
---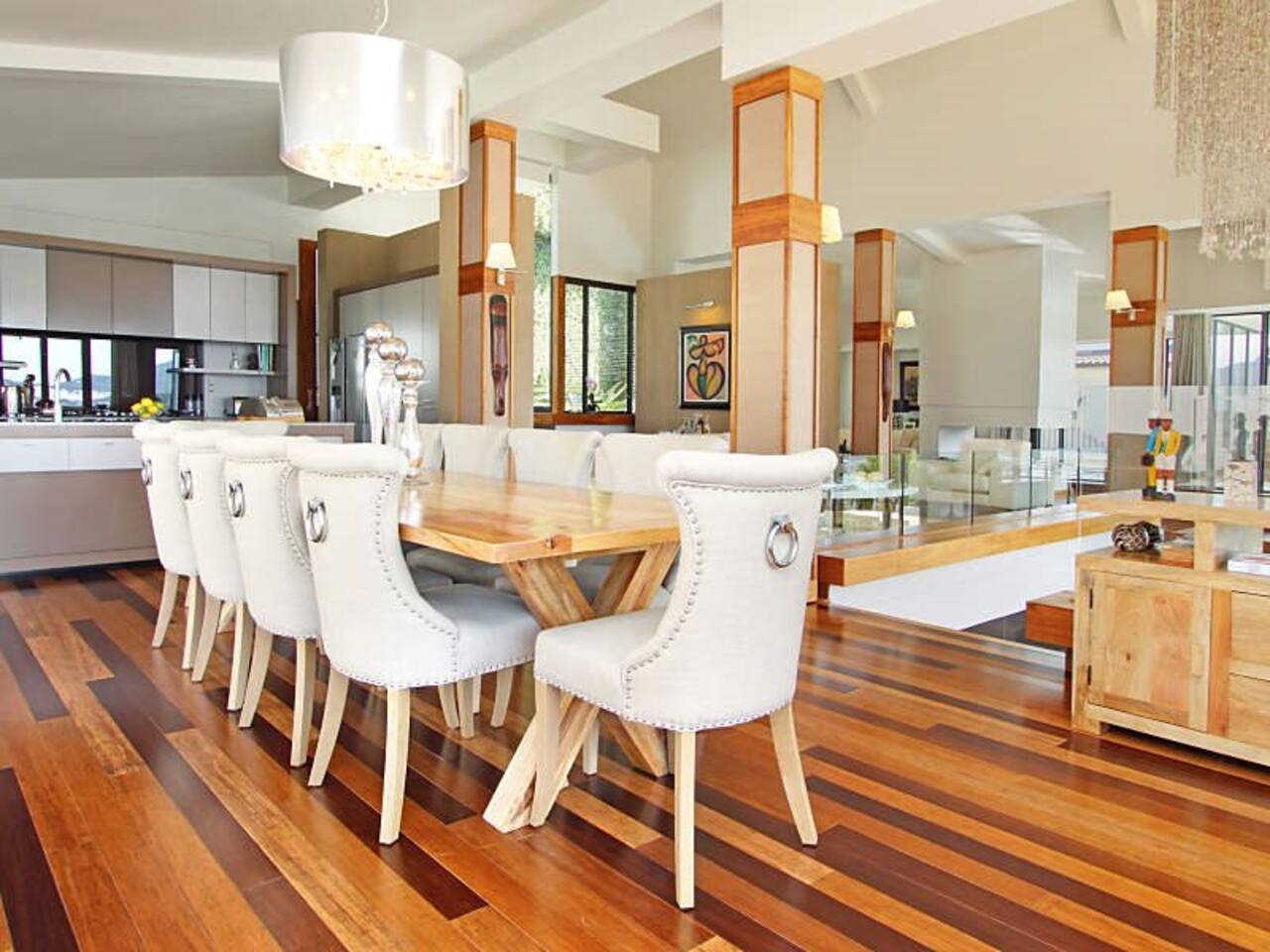 Hout View
Hout Bay is popular for many things, all of which point towards a fun experience. Located close to Chapman's Peak Drive, you'll have access to views of Hout Bay and the beach. The villa's proximity to top restaurants and supermarket is also a plus.
Pros: Wifi; Pool; Housekeeper
Cons: No parties or loud noise
Book Here at $244 per night
---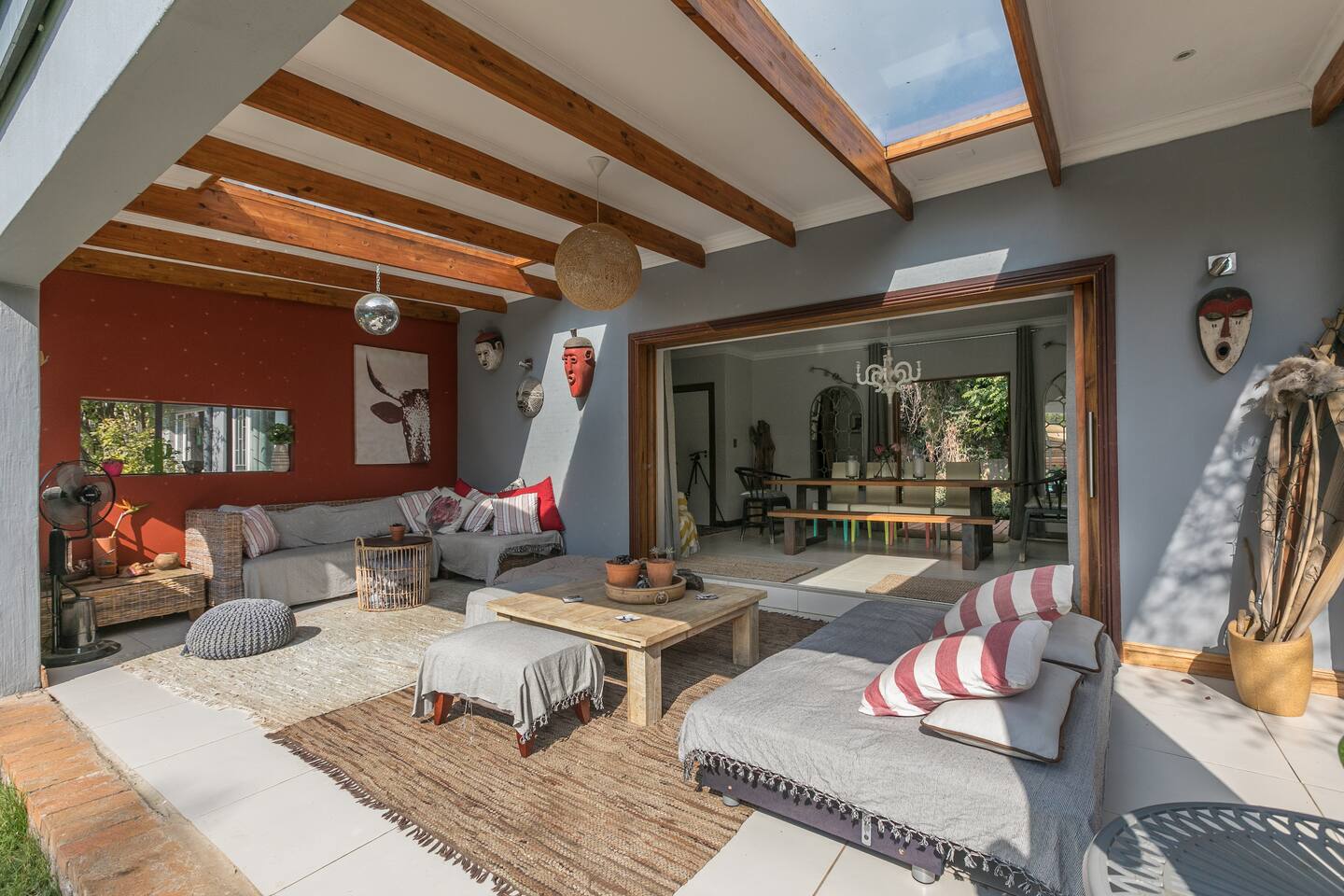 Randburg Group Retreat
Made for having fun, you'd make lasting memories in this home. With a garden, pool, braai area, you'd have many shared places to have fun. Your superhost would even allow you host friends and have a little party.
The home is also close to everything Johannesburg has to offer, and you can go on a skateboarding tour to learn more about the city
Pros: WiFi; Hot tub; Indoor fireplace; Pool
Cons: Not for you if you're allergic to cats
Book Here at $154 per night
---
Budget Airbnbs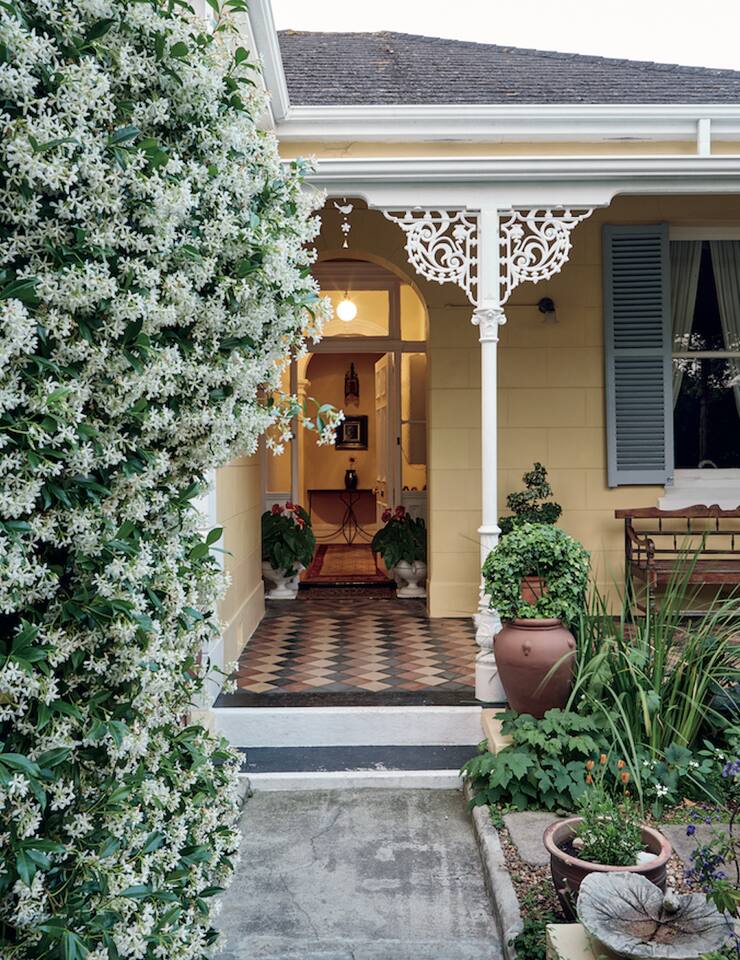 Cozy Suburban Flat
This cozy flat is close to the Kirstenbosch National Botanical Garden, home to South Africa's diverse and beautiful flora. It's a favorite picnic spot among locals.
The tranquility of the nearby botanical garden seems to spill over in this flat. Although there's no kitchen to prepare your own meals, there's a fridge, a microwave, and a kettle.
Pros: Lots of free books to read; WiFi; Cleaning service; Pool
Cons: No TV; No Kitchen; Not ideal for young kids
Book Here at $27 per night
---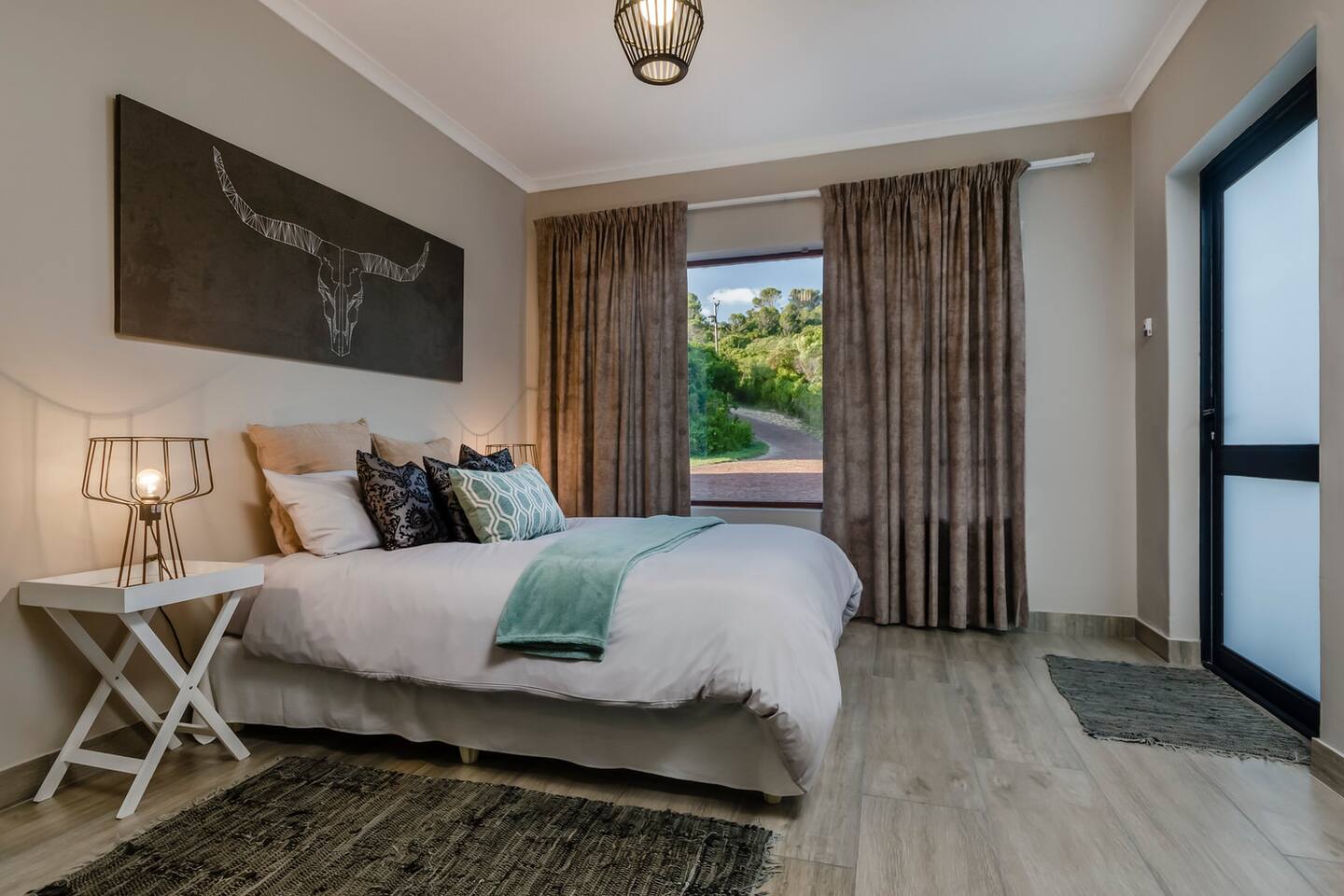 Country Getaway
This private room in the countryside is a catch not just because of the budget but the access to great spots. It's near Sardinia bay, so you'll have access to golf courses, beaches, and the nature reserve.
Pros: Several adventures await you
Cons: No parties; Pets live on the property (but that shouldn't be a problem)
Book Here at $14 per night
---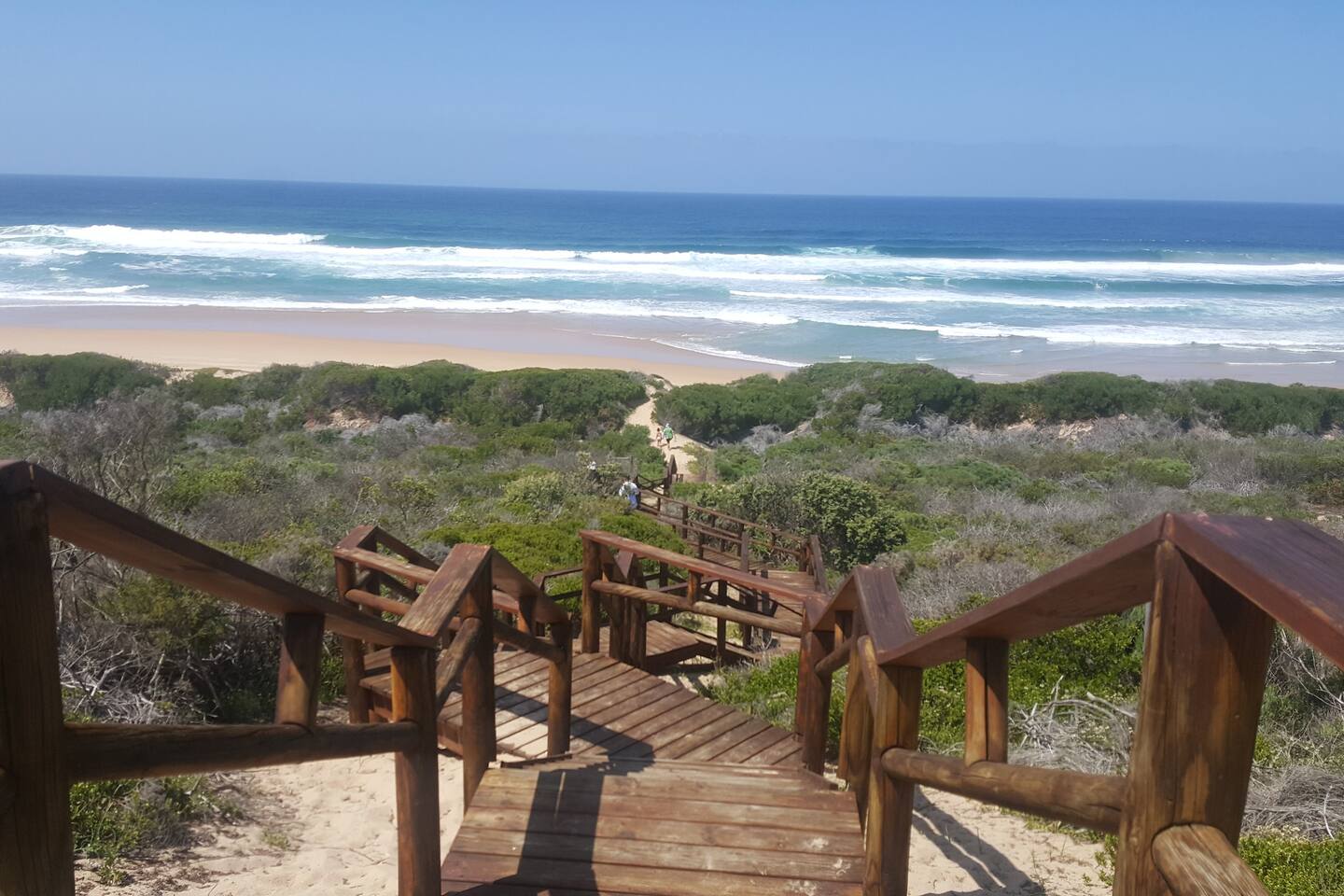 Heaven in Wilderness
The host calls it a piece of heaven, and you'd definitely feel a bit like that in this cozy apartment in Wilderness, along the coastal stretch of Garden Route. Home to wide beaches and mountain trails, you'd have no shortage of adventures to go on.
The apartment itself doesn't have any semblance to the wilderness, with a spacious bedroom and living room, you'd find come home to comfort after a full day of adventures.
Pros: Beachfront; Proximity to other amazing spots
Cons: No parties
Book Here at $24 per night
---
For activities to fully enjoy your stay and immerse yourself in the South Africa experience, book tours here.