Although the capital city, Dakar is quite popular, there are other amazing spots scattered over the country. Based on your purpose of visit, Senegal has a range of adventures to keep your stay fulfilling. Picking a home can be daunting, so we narrow it down here: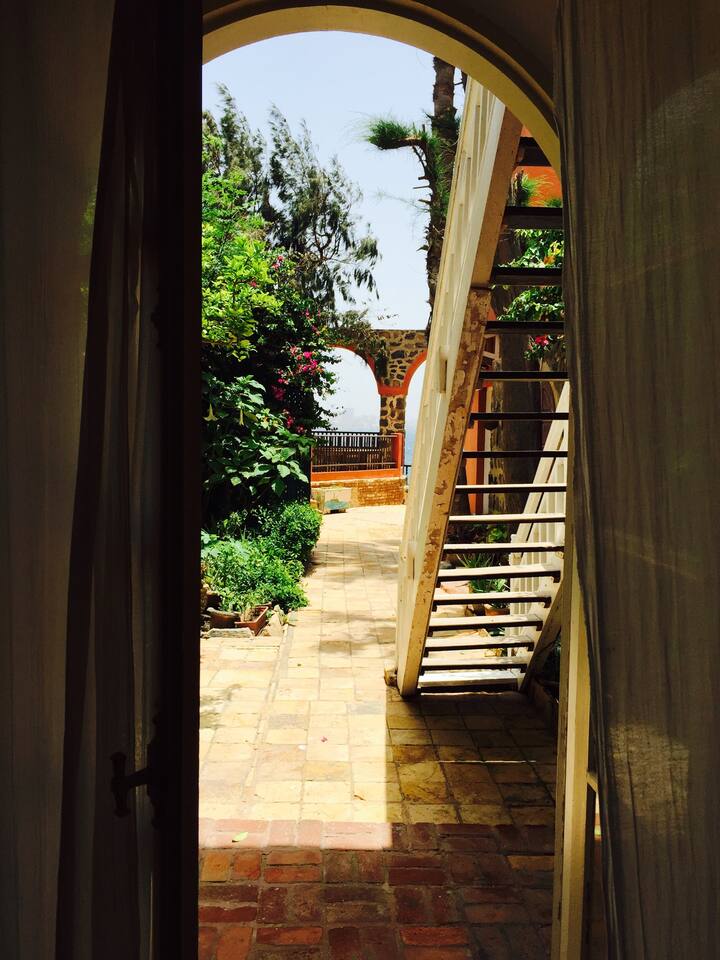 Room With Sea View
Goree Island may have held the horrors of the slave trade, but the tranquility of this beach house will not give you a hint. The perfect getaway from the frenzy of the capital, Dakar, this private room offers breathtaking views of the ocean. The veranda opens up to a picturesque view of the ocean where you can enjoy breakfast served by the host. In the evenings you can stroll the beautiful Island of Goree and immerse yourself in the colorful art and culture of Senegal. Or you can just watch the tide crash into the rocks from the veranda. You would find a tour of the island along with a visit to the museum, House of Slaves worthwhile.
Pros: Comfort. Space. The View.
Cons: No partying allowed
Book Here at $35 per night
---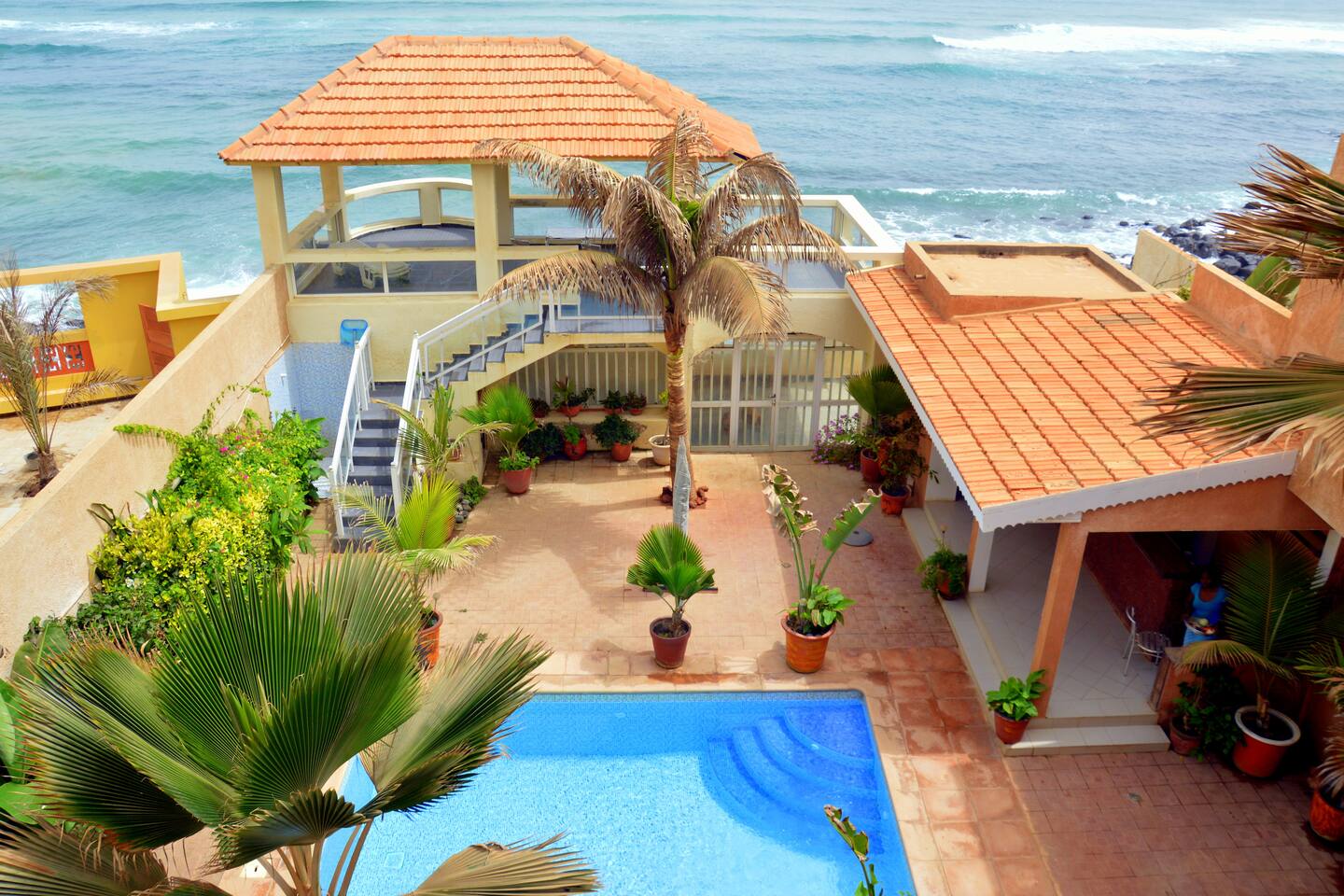 Teranga Apartment
The beautifully decorated veranda of this beach house is almost as wonderful as the bigger Ngor Island which houses it. Enjoy magnificent views of the ocean and surfers on the terrace. It's proximity to the airport means you won't waste your vacation time commuting. The host can arrange a car and guide for other explorations. You also have the opportunity to explore Ngor Island and learn more about its artisans with a guide.
Pros: House cleaning service, Air conditioning
Cons: It looks perfect for a pool party but that's not allowed
Book Here, $69 per night
---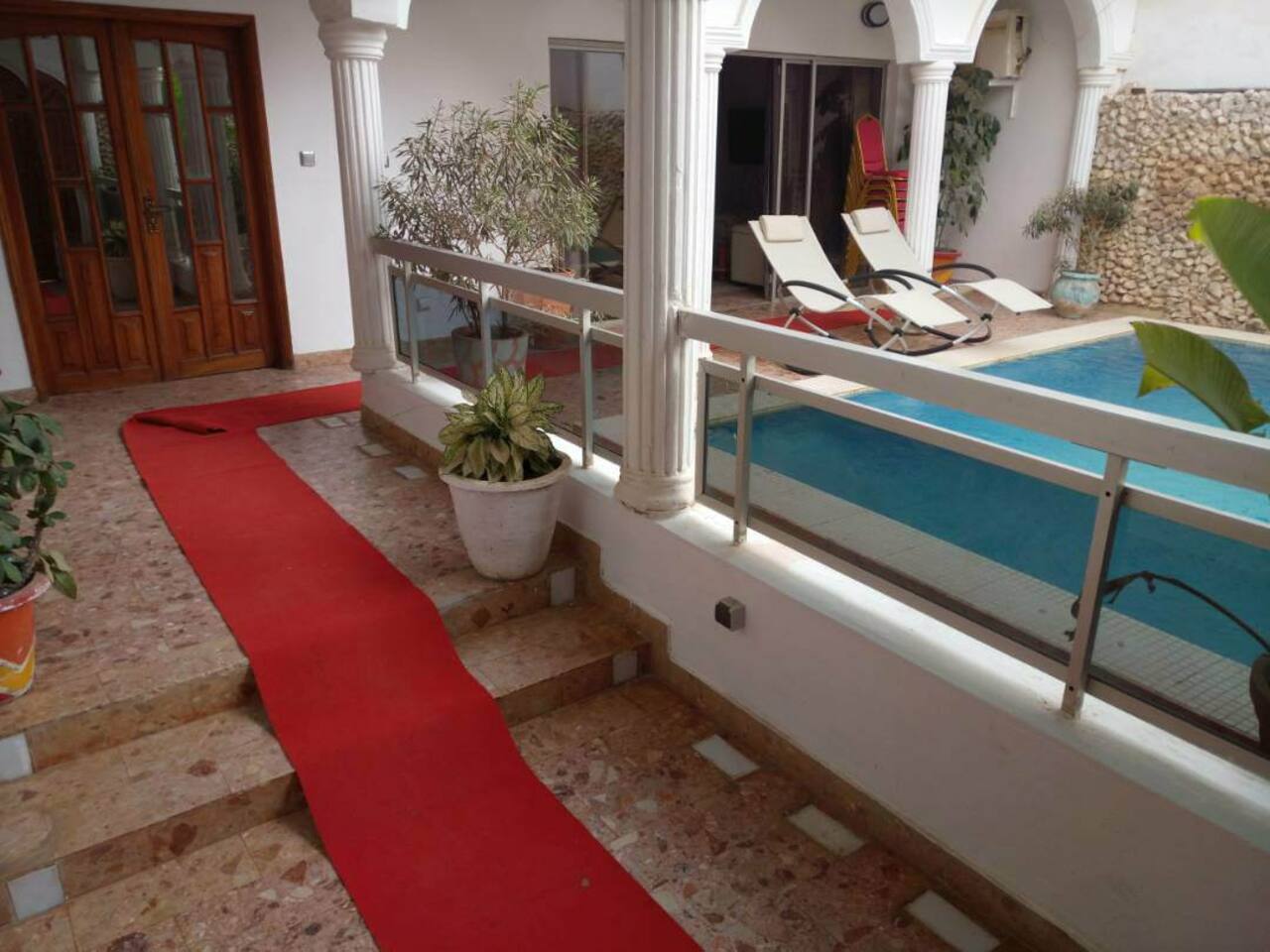 Private Room in B & B
After your day of business or adventures, this place is the perfect spot to retreat. It's a few minutes walk from the beach and its proximity to the supermarket makes it all the more a convenient spot. What's more? The host will provide a car for hire making sure you don't waste your vacation time waiting on taxis.
The host doesn't mind a party, so you can bring your new friends. Enjoy a game of pool or simply just relax in the Jacuzzi.
Pros: Easy access to the city
Cons: We can't find any
Book Here at $41
---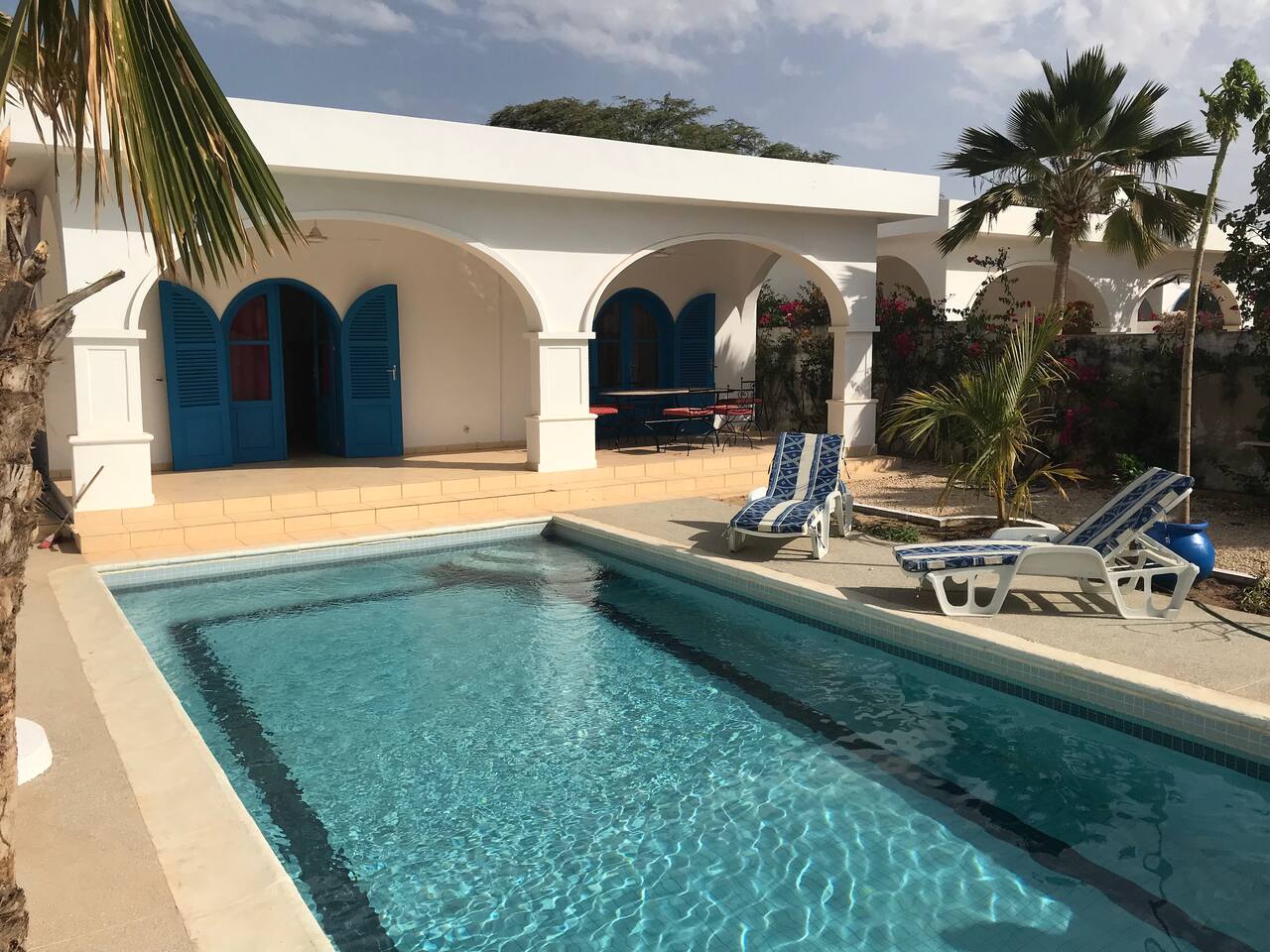 Somone Villa
This villa in Somone brings you close to the ultimate Somone experience. For a small town, there's almost too much to see; the Lagune de la Somone, a nature reserve and sanctuary for birds; visit the oyster farm and enjoy fresh seafood. Map out your day of activities from here with your superhost who'll help you organize excursions. Whether with family or friends, experience nature, unwind and come home to enjoy a dip in the pool.
Pros: Proximity to the lagoon. Easy commute
Cons: No parties, no pets
Book Here at $49 per night
---
Saly White Villa By the Sea
Ideal for a family vacation, this cozy beach house will give you plenty of amazing memories as well as the city of Saly. Your Superhost offers a crib and pack 'n playset. Soak up the sun in the private lounge. Enjoy a barbeque or cook a family dinner in the kitchen. It's so well set up, it'll feel like home.
Pros: Private beach, close to a golf course. You may never want to leave
Cons: You are charged separately for electricity usage
Book Here at $87 per night
---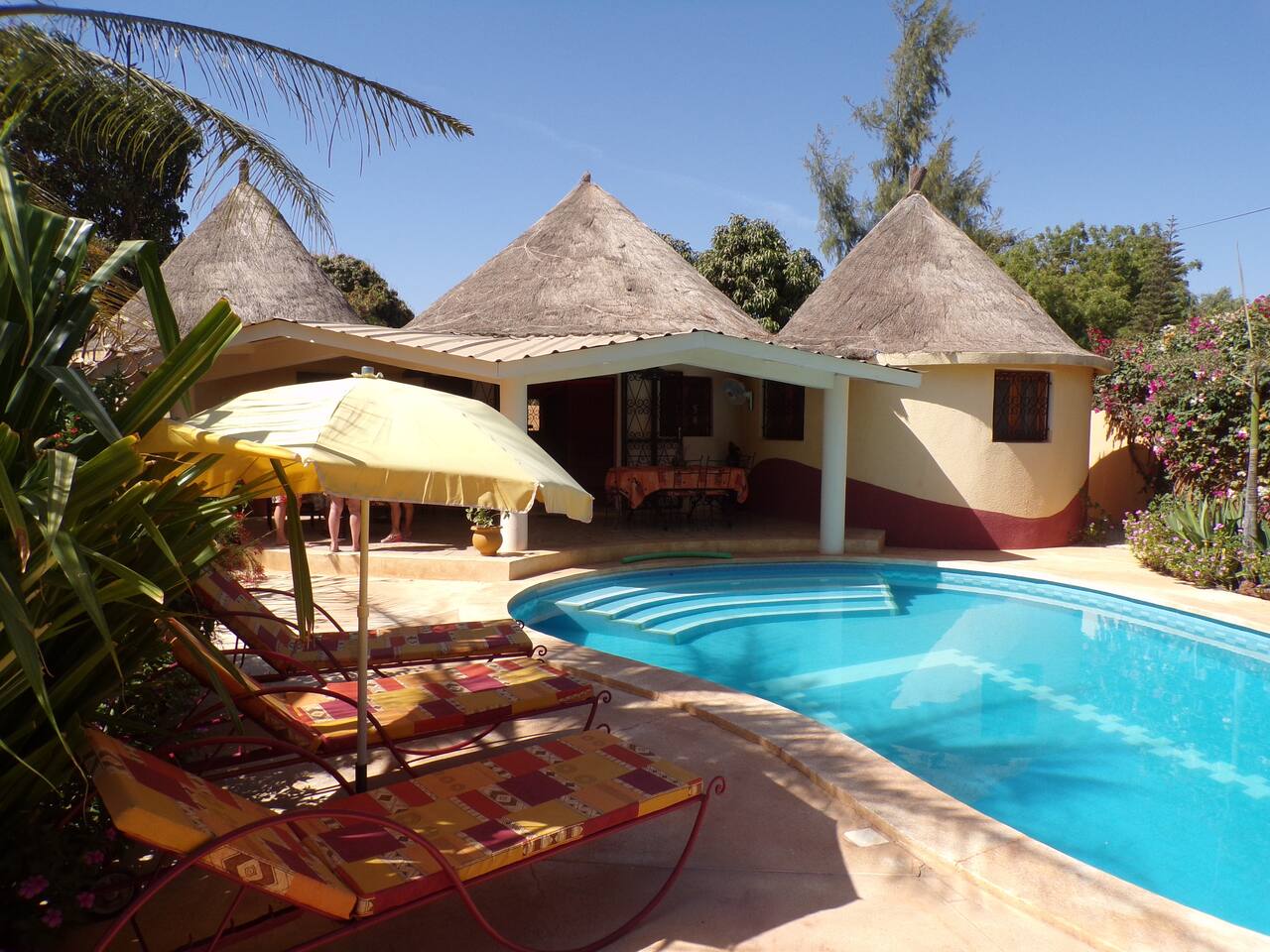 'The Salamander'
Private Pool. Check.
Close to the beach, shops, supermarket, restaurants. Check.
BBQ Facilities. Check.
Cooking Utensils for family meals. Check.
This villa in Saly has it all for romantic and family vacations. And if you have dreams of going to a safari, Reserve de Bandia offers you the adventure.
Pros: All of the above
Cons: Electricity surcharge, no pets
Book Here at $56 per night
---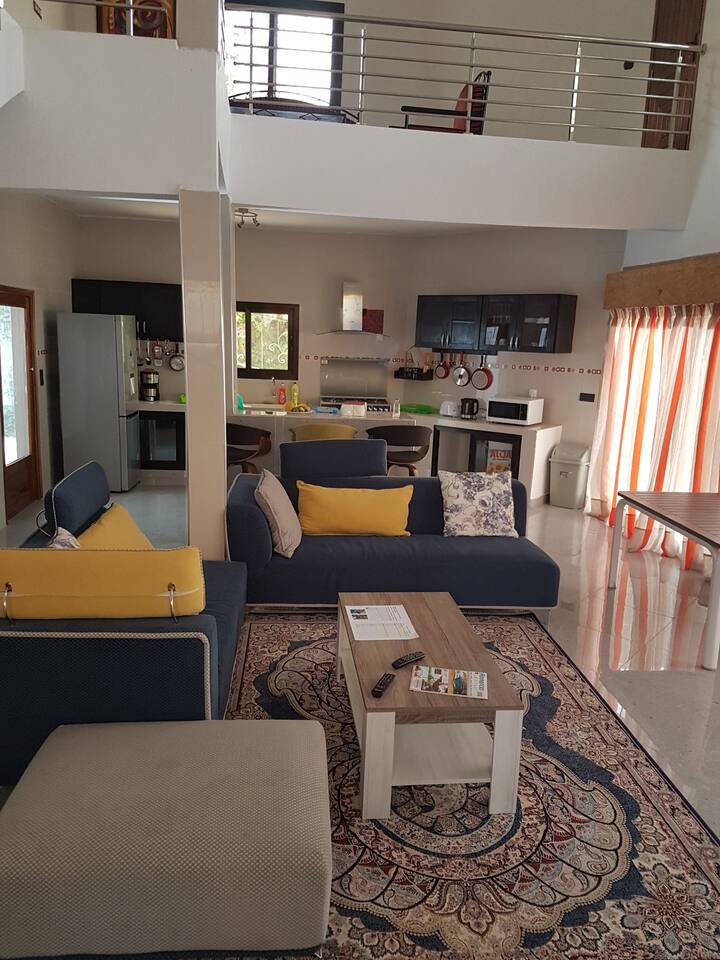 Fifty Shades of Saly
Saly's sandy beaches and amazing picturesque views make it the perfect location for a romantic getaway. This duplex offers everything - comfort, pool, hot tub, barbecue facilities, etc., you may never want to leave the house.
Pros: It has everythinnnnggg
Cons: Really none
Book Here at $67 per night
---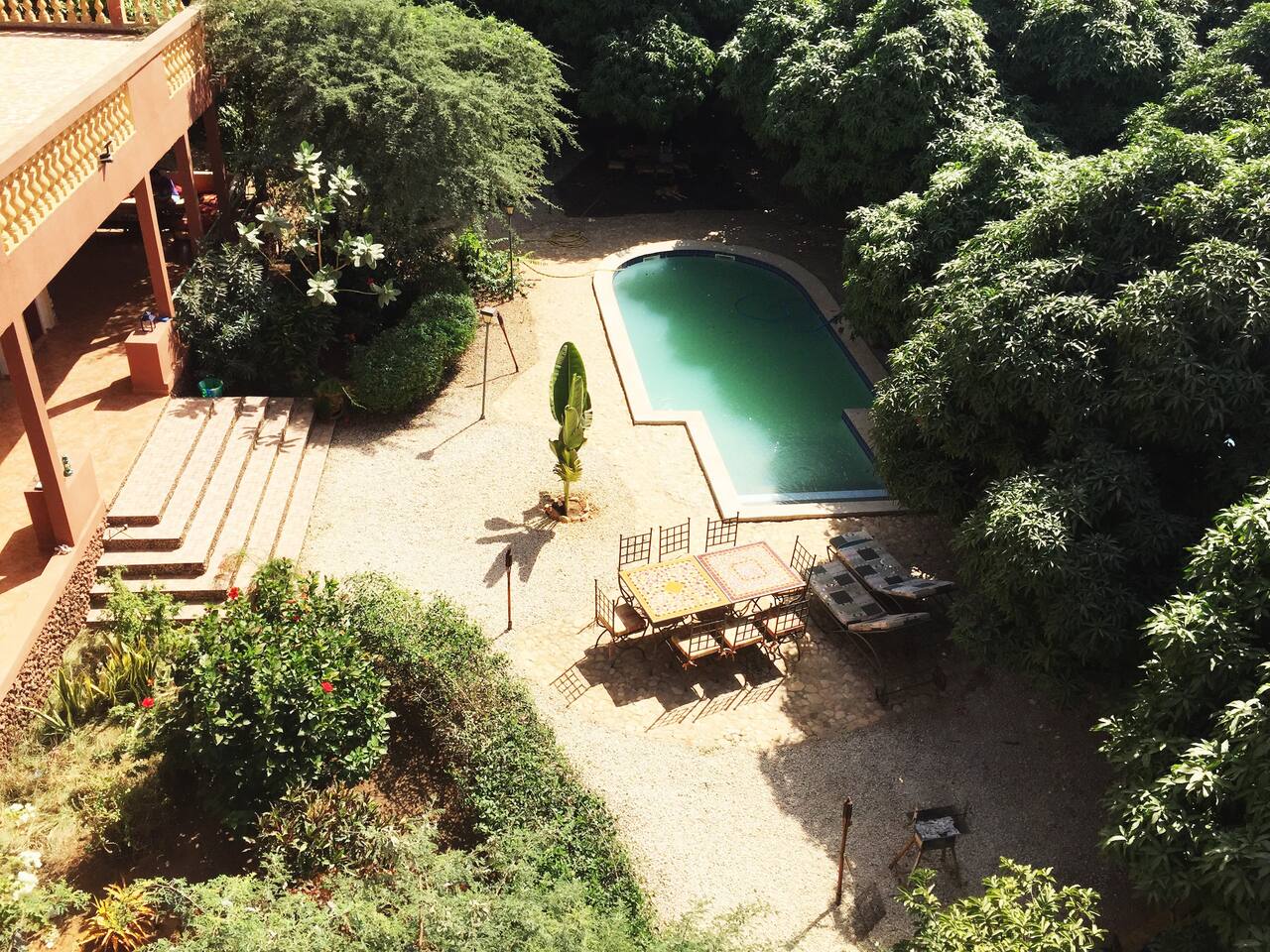 Maiseva Villa
This group of private rooms make you feel like you're right in the middle of nature. It provides the essential facilities, private bathroom, WiFi, sheets, and towels. However, the fun is in the shared amenities. A lush garden where you can enjoy breakfast provided by the host, play family games, and relax under the shade. A barbecue grill where you can all indulge in grilling fish. It's close to supermarkets where you can get essentials, a tennis club and you can get souvenirs of Senegalese clothing just around the corner. For more water adventures, nothing beats the experience at Senegal's pink lake, Lac Rose.
Pros: Breakfast. BBQ grill
Cons: Not for you if you don't like pets, the host lives on the property with pets
Book Here at $33 per night (per room)
---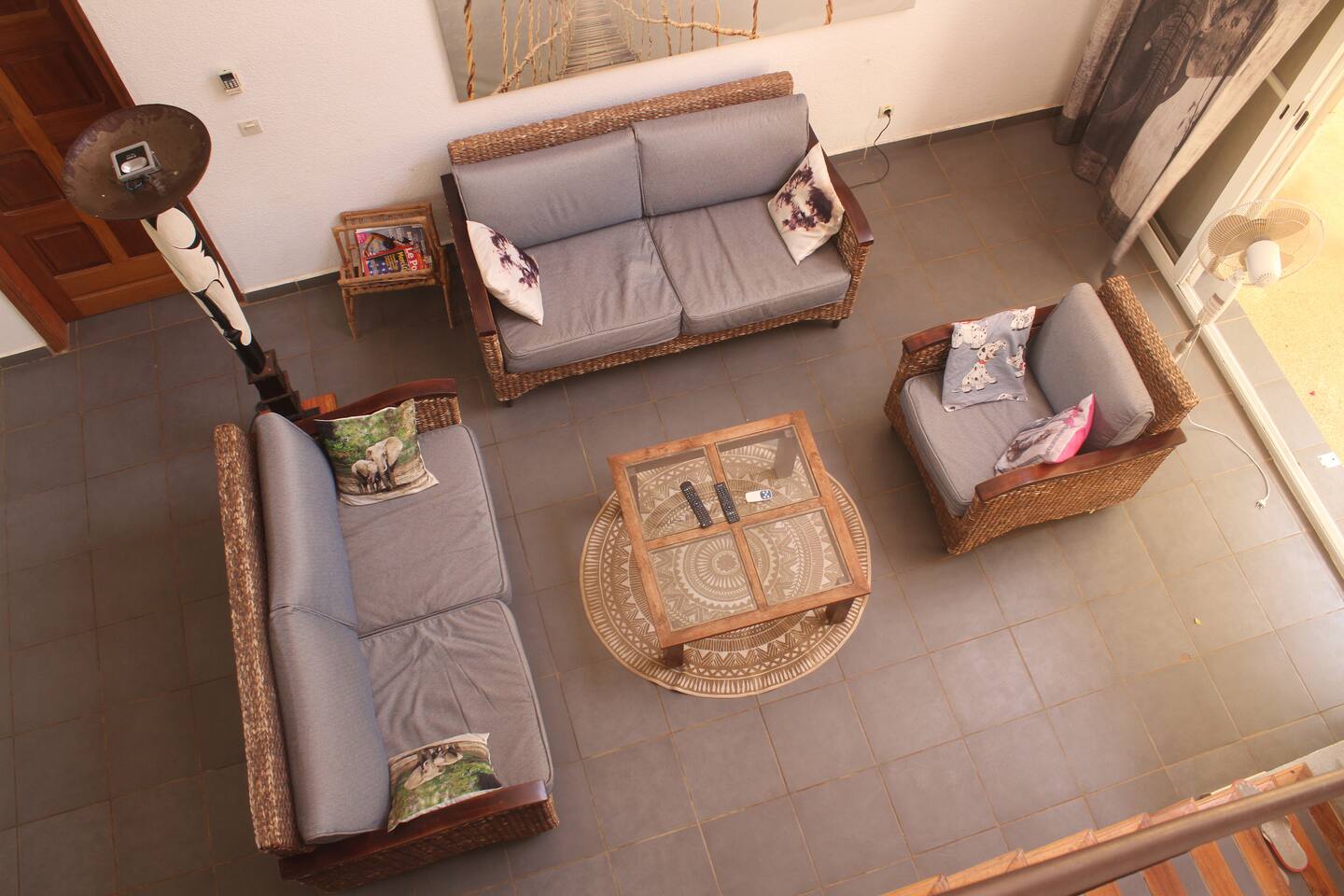 Somone Nature Reserve Villa
Right next to the lagoon, this villa is located in the heart of a nature reserve. The house is equipped with modern appliances while the outdoor has the natural feel. It's close to a hotel which has a taxi park, however, if you want to explore and get in some workout, there are bicycles available for guest's use. You'd want to keep a memorabilia of your stay; explore the traditional market and get beautiful Senegalese attire.
Pros: Cozy.
Cons: There's no limitation here
Book Here at $86 per night
---
Ouoran's Coastal Villa
Surrounded by a garden and a pool, this luxurious villa offers you the comfort of a resort. With a private beach, a masseuse hut, lounging area, you'll surely want to spend all your time outdoor. It's location, in the thriving coastal town of Warang is ideal for access to other tourist spots.
Pros: The ideal location for a vacation
Cons: No parties; Electricity surcharge
Book Here at $223 per night
---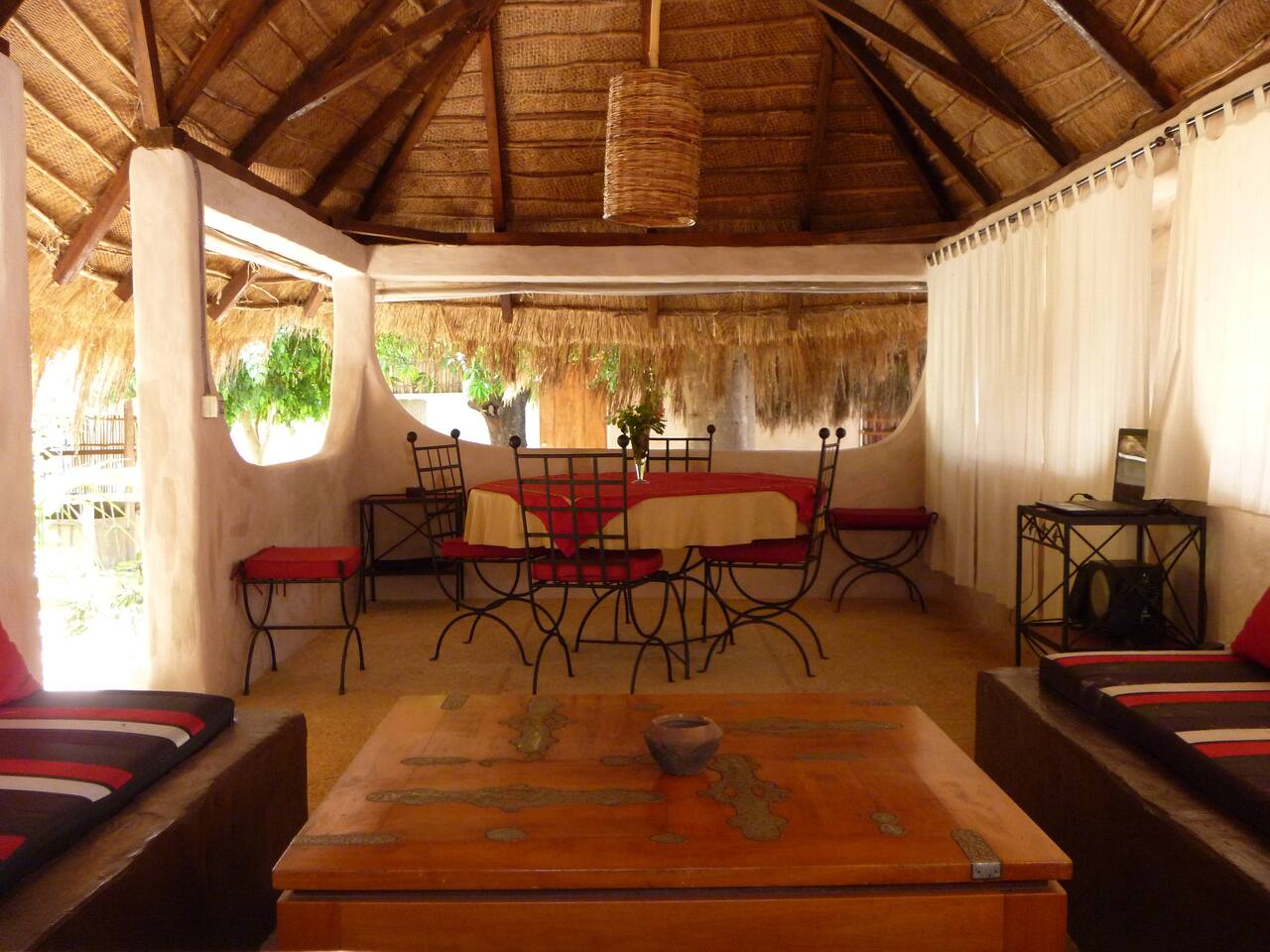 Boundao Lodge
Village life meets modern comfort. This villa offers the perfect quiet retreat from the chaos of the city. But it doesn't have to be all nature and quiet, immerse yourself in Senegalese culture by learning some traditional and contemporary dance moves at L'ecoles des Sables.
Pros: Quiet. Cozy.
Cons: Secluded
Book Here at $51 per night
---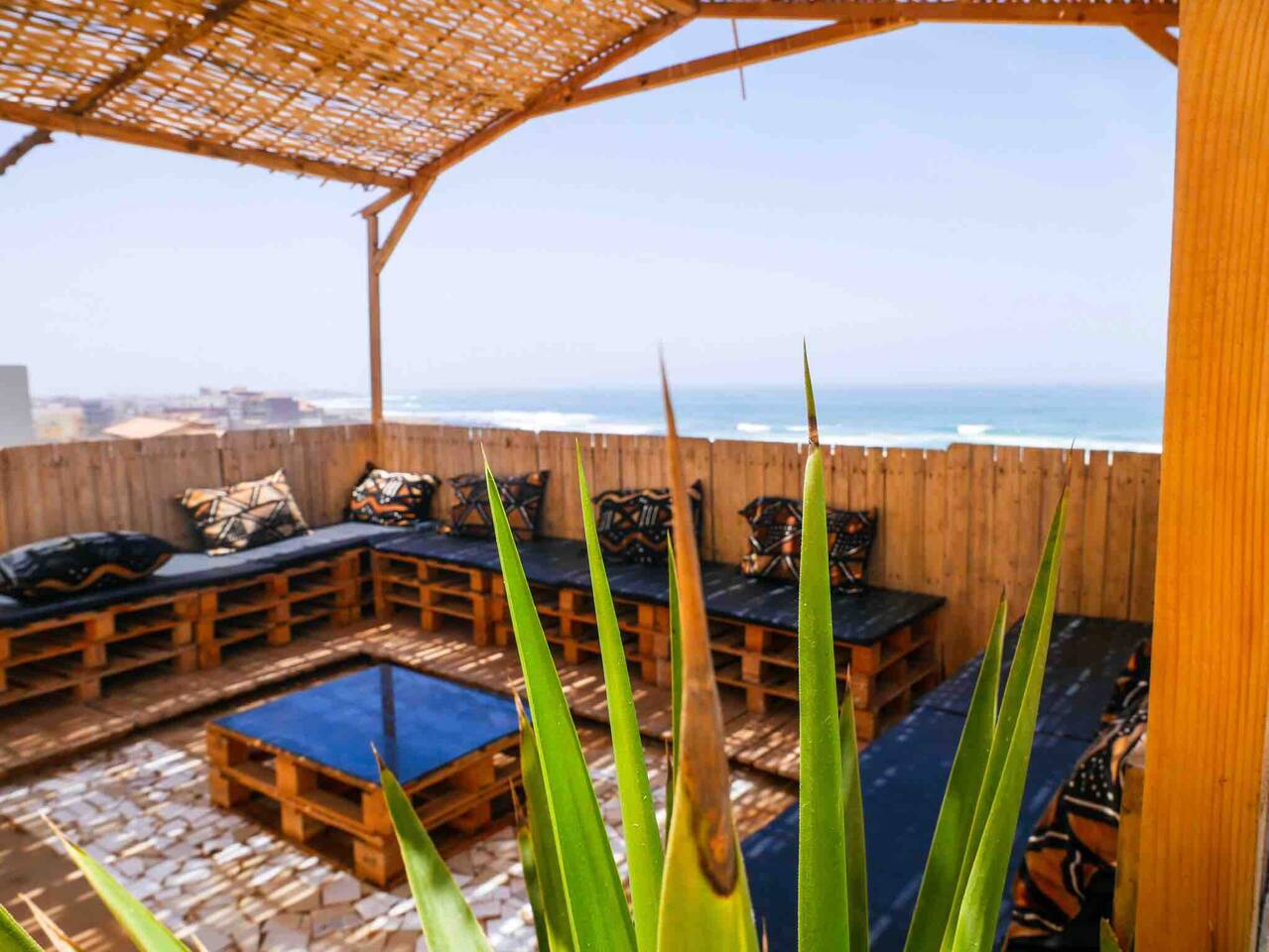 Surfer's Haven
Catch the waves and surfers from your private balcony in this surfer's haven. It is located on Plage de Virage, a popular surfing community. Want to discover more of the city? It's a short walk to Ngor Island where you can discover more of Dakar's arts and culture. Explore the arts and culture of the fishing village of Ngor.
Pros: Breakfast, Sea view, proximity to many other adventures
Cons: Not for those who want to enjoy their solitude, you can only be alone in your room. No parties
Book Here at $25 per night
---
Luxury Apartment in Saly
A child-friendly apartment in a housing complex. The home is functional with all your necessary amenities, and you'll have access to the pool. It's located in Saly, one of the most popular tourist destinations in Senegal, so be assured there's a lot of adventures to go on.
Pros: Spacious. Well situated
Cons: No partying in the house; Electricity surcharge
Book Here at $22 per night
---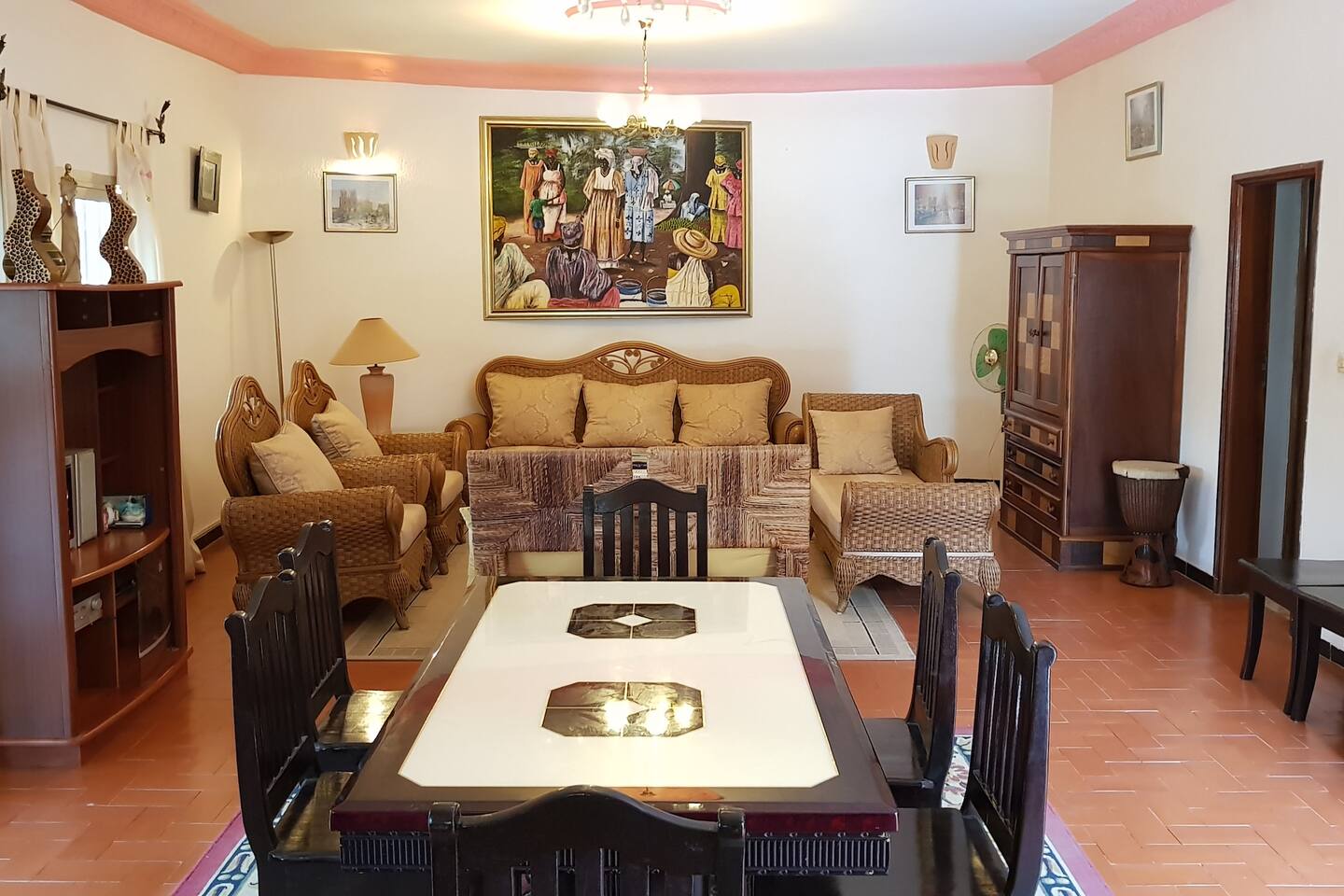 Beachfront Villa
It seems unbelievable that you can get this much for the price. It's a great place to relax and meditate. Right on the beach, it has great views of the sea.
Pros: Too good for the price
Cons: Not close to many spots
Book Here at $17 per night
---
For activities to fully enjoy your stay and immerse yourself in the Senegal experience, book tours here.