Port Elizabeth is known as a holiday destination, thanks to its Blue Flag beaches, museums, parks, and game reserves. To make the most of your stay, you need a great place to make your temporary home. We give you our top choices here:
For Solo Travelers or Friends That Want To Share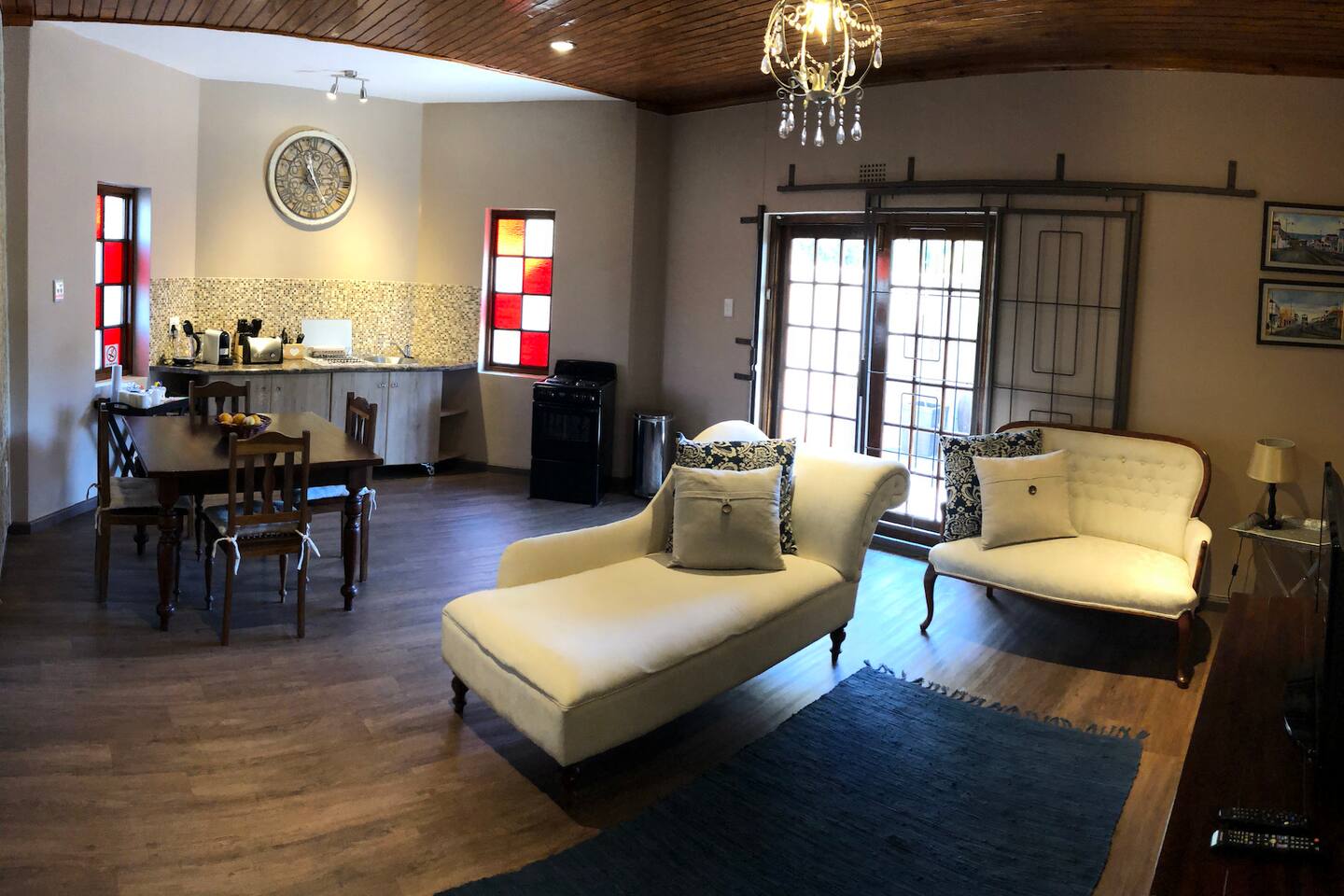 Framesby Private Suite
This private guest suite is located in the Framesby suburb, flanked by the N2 motorway, which cuts across Durban, East London, and Cape Town, so if you're up for it, you could take a road trip.
It's close to several shopping centers and restaurants. Major tourist attractions are also a few minutes drives from the apartment.
Your superhost will welcome you with tea and coffee.
Pros: WiFi; Air conditioning
Cons: No parties
Book Here at $33 per night
---
Modern Loft
This loft-style apartment is in a quiet suburb in PE. It's close to the airport, restaurants and shopping centers.
The kitchen has all the necessary cooking utensils and the living room and garden are great spaces to relax.
Pros: WiFi; Netflix; Garden; Privacy
Cons: No laundry facility
Book Here at $53 per night
---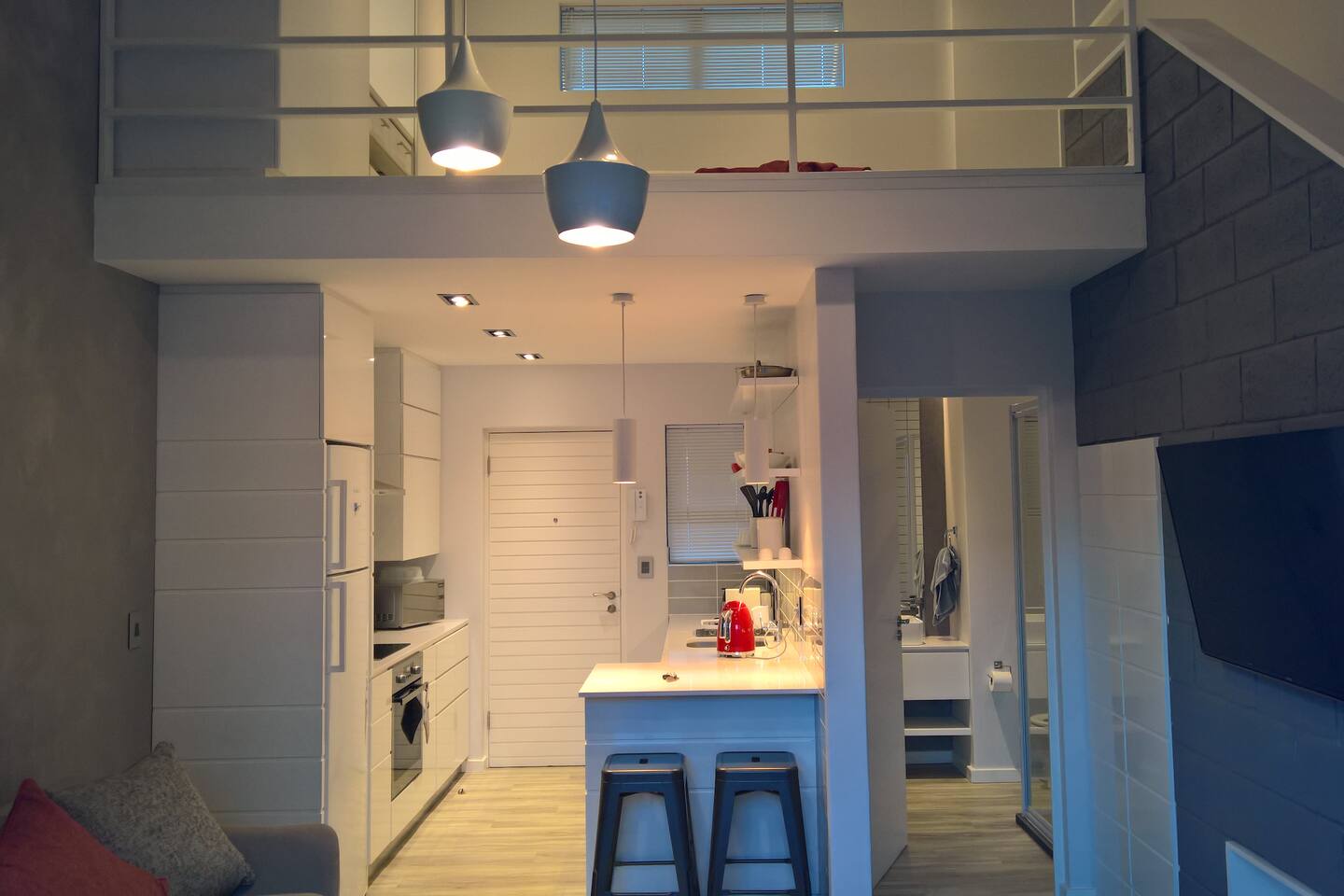 Garden Route Loft
A loft-style luxury apartment on the Garden Route. It's cozy and close to some of the most popular restaurants. The beach is also close by so you can engage in a wide range of water sports and get some insta-worthy pictures. If you're up to it, take a tour of Garden Route from Port Elizabeth to Cape Town, it's worth it!
Pros: Air conditioning; WiFi; Netflix; BBQ Facility
Cons: No laundry facilities; No parties
Book Here at $54 per night
---
For Romantic Couples and Small Groups
Sea Studio
With breathtaking views of indigenous vegetation and tranquility of nature, this 'sea' studio apartment is the most beautiful destination you could wish to visit (we agree with the host on this).
It's located in Chelsea Conservancy, where you'll be in close proximity with beautiful beaches and hiking trails, vibrant birdlife and game parks.
The apartment is trendy and spacious and opens up to a balcony with breathtaking views
Pros: BBQ facility; WiFi
Cons: No parties
Book Here at $30 per night
---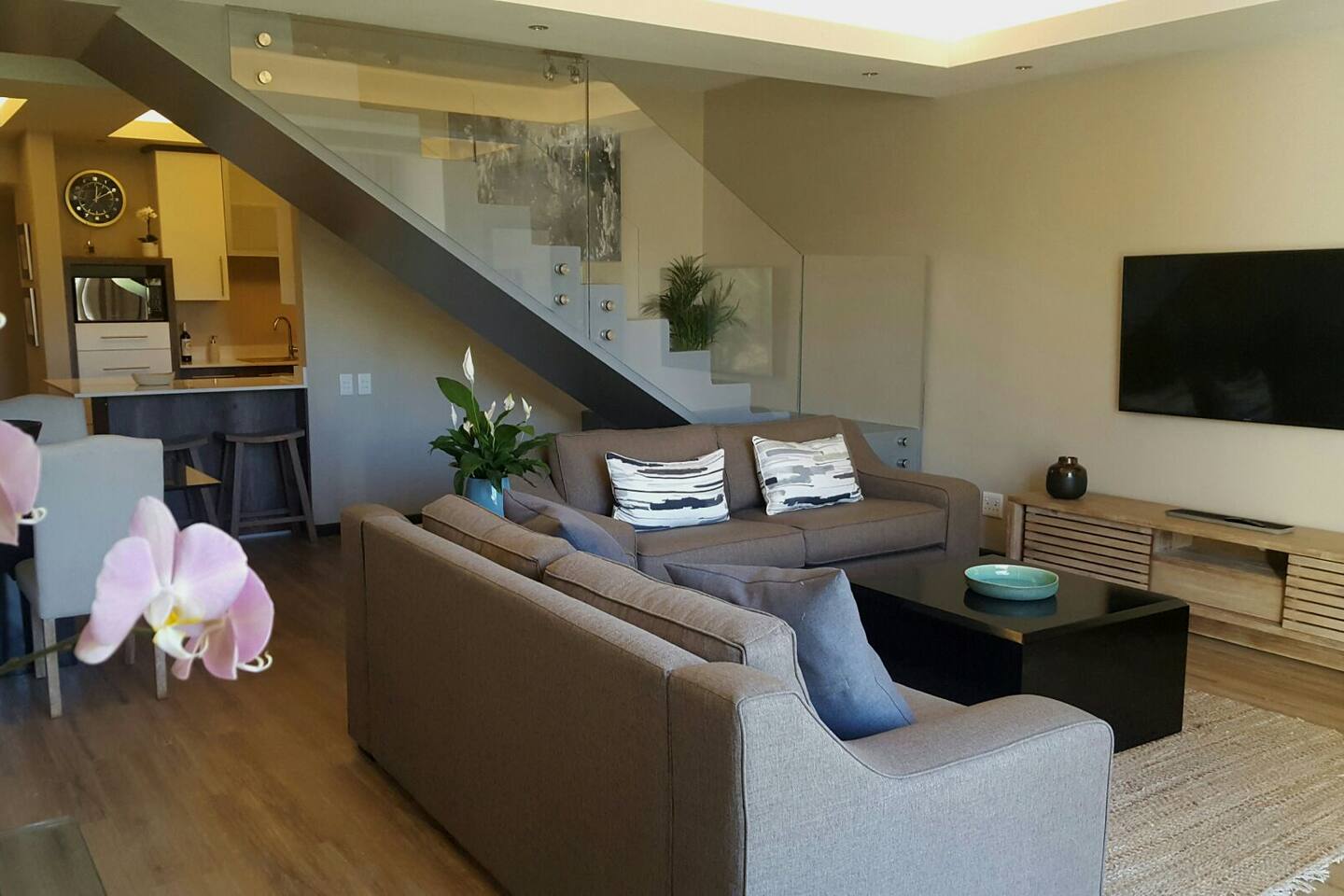 Humewood Comfort
The perfect beach holiday awaits you in PE, Fact. This apartment in Humewood is the plug. Located close to the beach and airport, you won't waste your vacation time commuting.
Lounge in the balcony overlooking the garden, take a stroll to the beach or one of the great restaurants in the city.
Pros: WiFi; Netflix; The Location
Cons: No parties
Book Here at $57 per night
---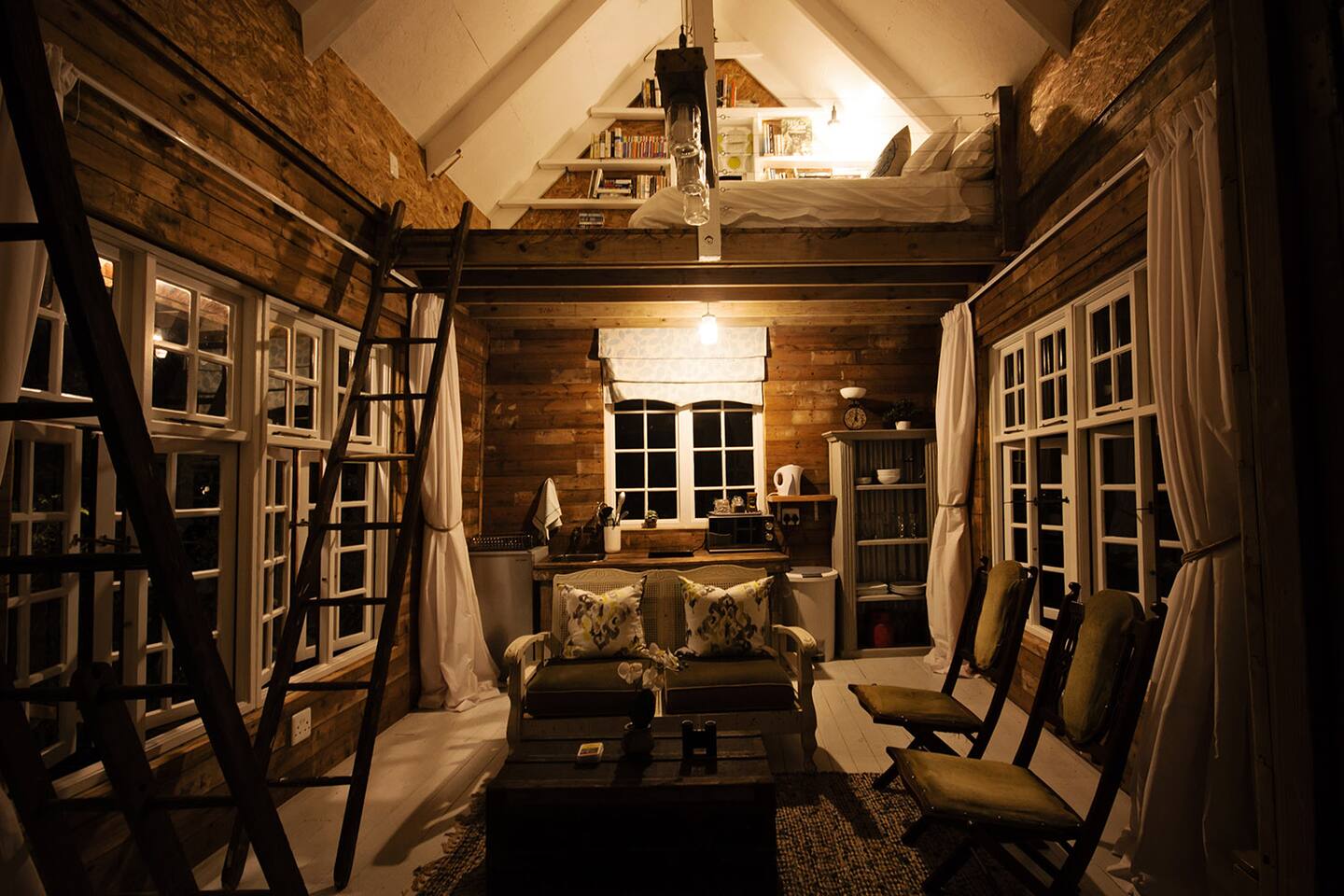 Sardinia Bay Treehouse
Surround yourself with nature in this treehouse. It's a perfect rural escape to de-stress.
It's a short distance from Sardinia beach, one of the most beautiful beaches in the world, there are varieties of outdoor activities to engage in, you can hike the trails and enjoy the sunny beaches.
The indoors will also provide you the comfort to relax and energize. It's spacious and refreshing.
Pros: Netflix; WiFi; Pool; Lots of Space
Cons: No parties; Outside the city, so a car rental or ride-hailing service would be needed
Book Here at $37 per night.
---
Amazing Spots for
roups of 6 or
ore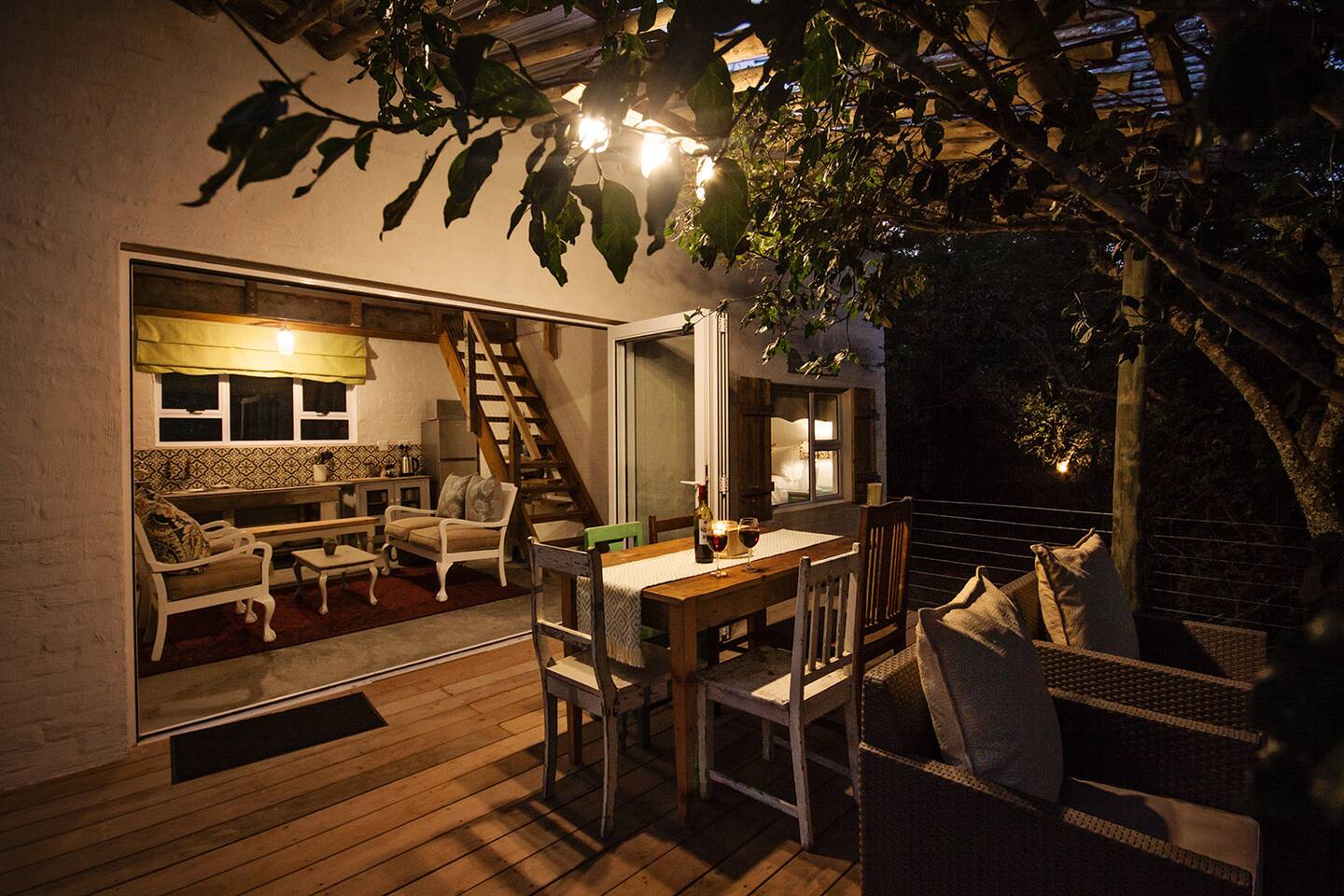 Forest Cottage
Durban's best-kept secret - Chelsea Conservancy is at your footsteps. Have a cottage experience with family or friends in this tranquil cottage. With all the perks of rural life and none of the inconveniences. Dine al-fresco on the balcony surrounded by nature, explore the beach and hiking trails… there is so much to experience here.
There are lots of open area and children's toys if you want to bring kids.
Pros: Pool; Netflix; WiFi; BBQ Facility
Cons: No parties; It's outside the city so a car or ride-hailing service would be helpful
Book Here at $41 per night
---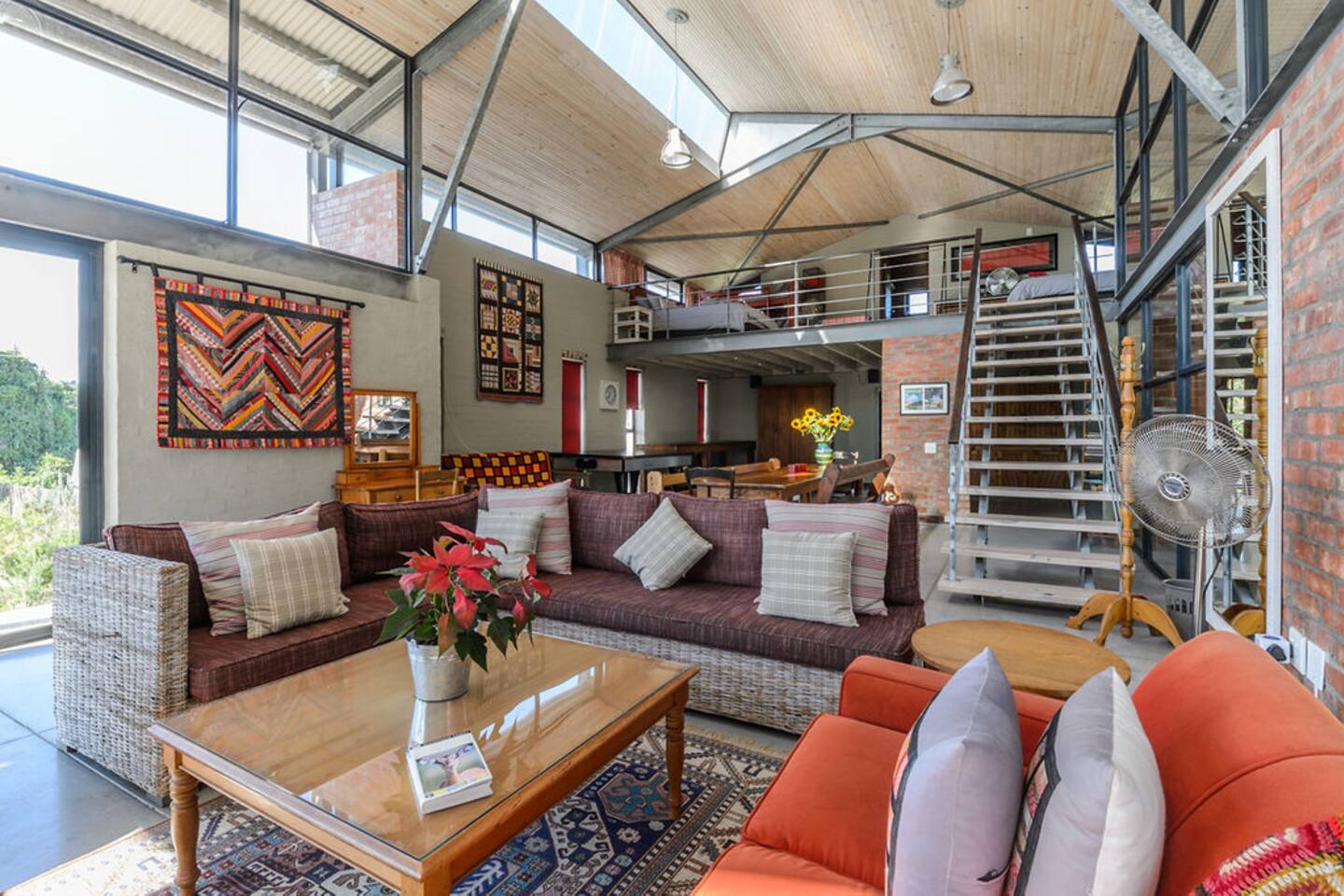 The Red Shed
This B&B in the countryside offers you a farm stay kinda retreat. It's the ideal base for exploring the Eastern Cape area.
Surrounded by lawn and forested garden, you'll have plenty of space to explore and enjoy nature. It's close to the beach and top shops. If you want to explore other parts of PE, a cab would be at your doorstep before you know it.
For sports enthusiasts, there are local cycling, horseriding, golfing or motorcycling events around, it's also close to the Iron Man cycling route. The farm has a Tennis court available for guest's use. And if you'd like to see how cows are milked, your superhost would arrange it.
Pros: WiFi; Pool; Indoor fireplace; Private beach; BBQ facility
Cons: Pets, cat and dog. No parties/guests
Book Here at $57 per night
---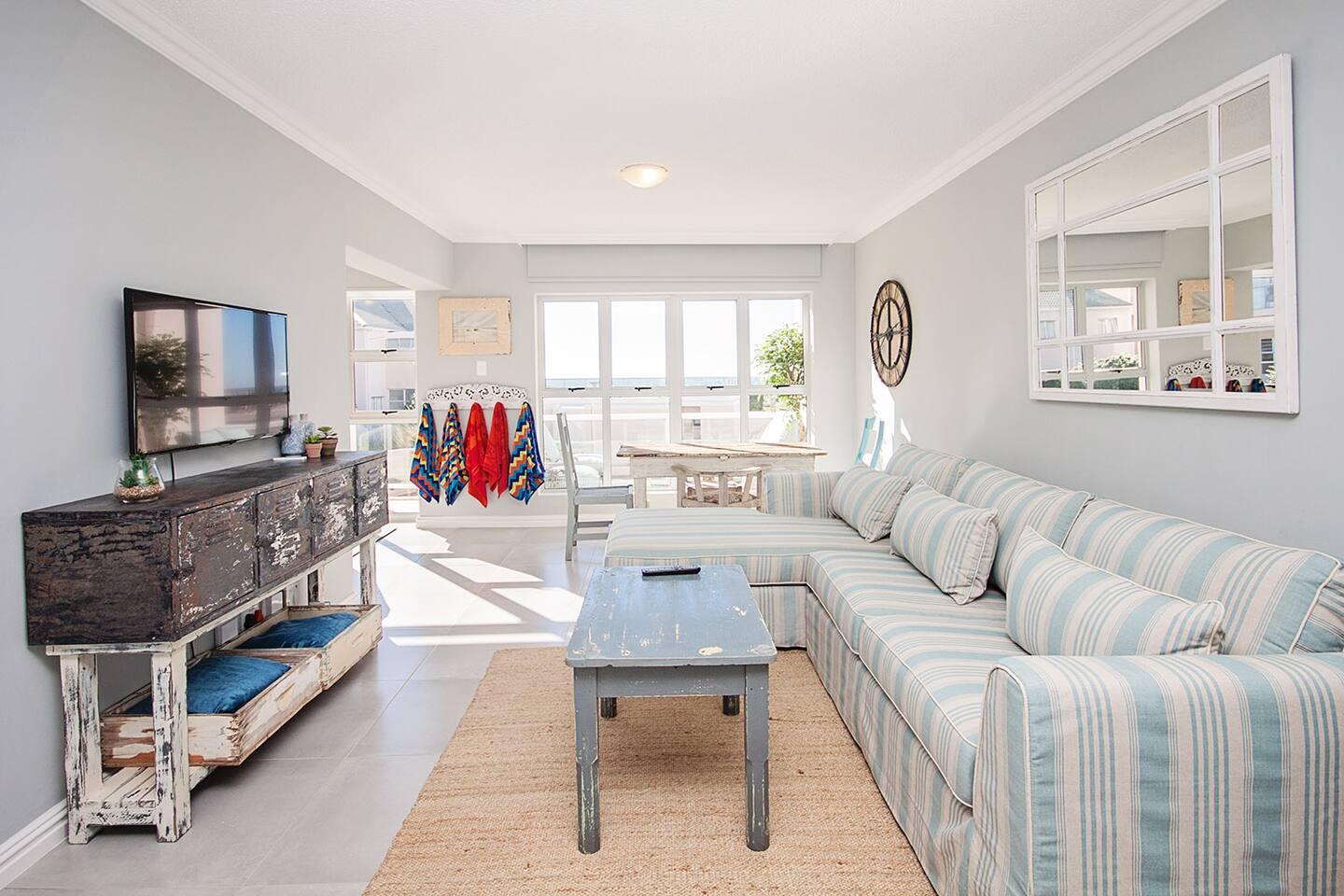 Seaside Retreat
Feel the holiday vibe in this beautiful beachfront house in Summerstrand.
Whether you're looking for adventure or relaxation, you're covered. Take a day trip out to see the parks and game reserves of the Nelson Mandela Bay. Relax on the beach or pool right at your doorstep.
Pros: WiFi; Netflix; Pool
Cons: No partying allowed
Book Here at $100 per night
---
Budget Airbnbs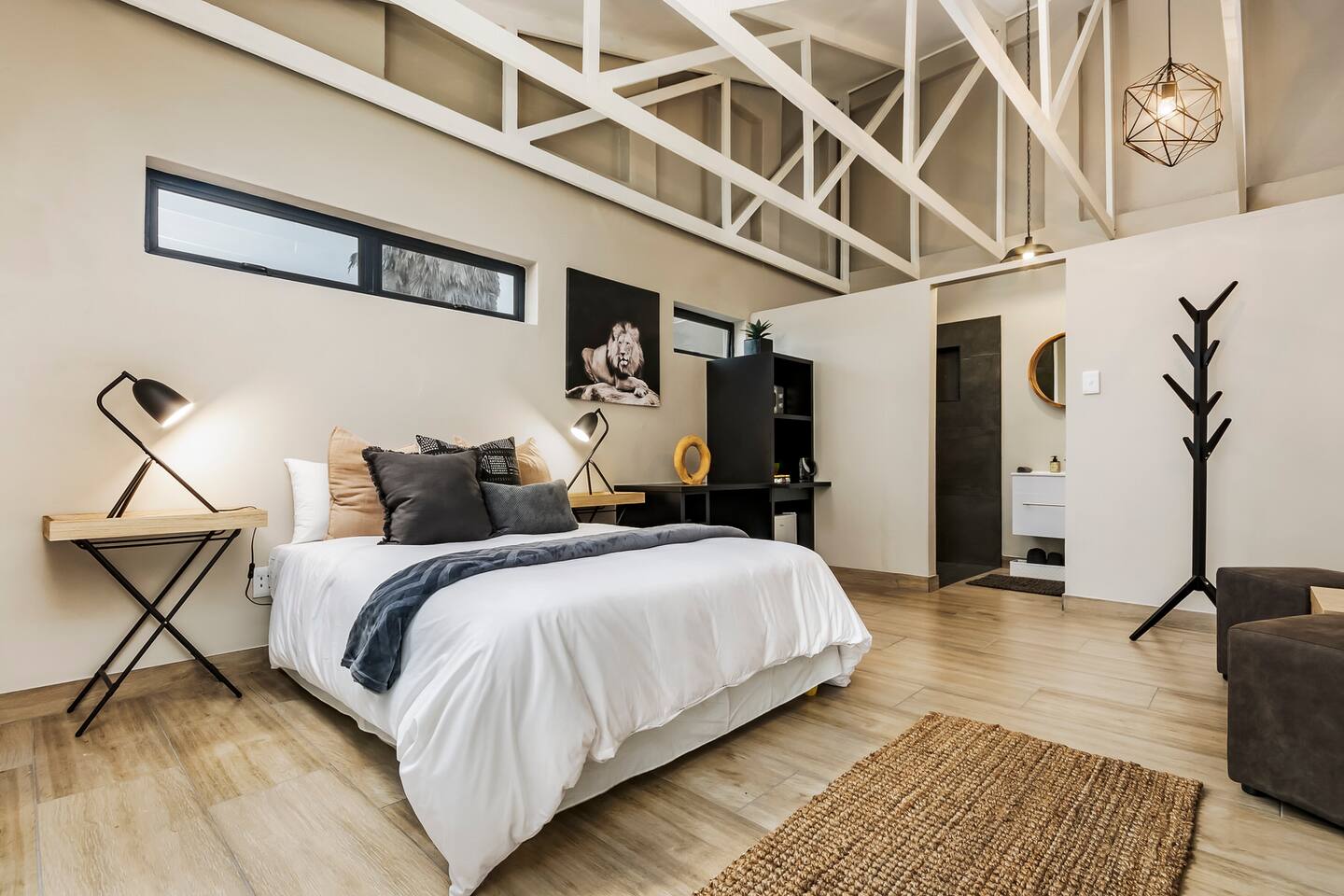 Country Getaway
This private room offers a getaway in Walmer, a posh suburb in PE. With a separate entrance, you have the privacy of the room to yourself. For your foray outside, try the Kragga-Kamma Game Park, where you can enjoy a close-up interaction with cheetahs and see other South African wildlife.
Pros: WiFi; Garden; BBQ facility
Cons: Would definitely need a ride-hailing service
Book Here at $16 per night
---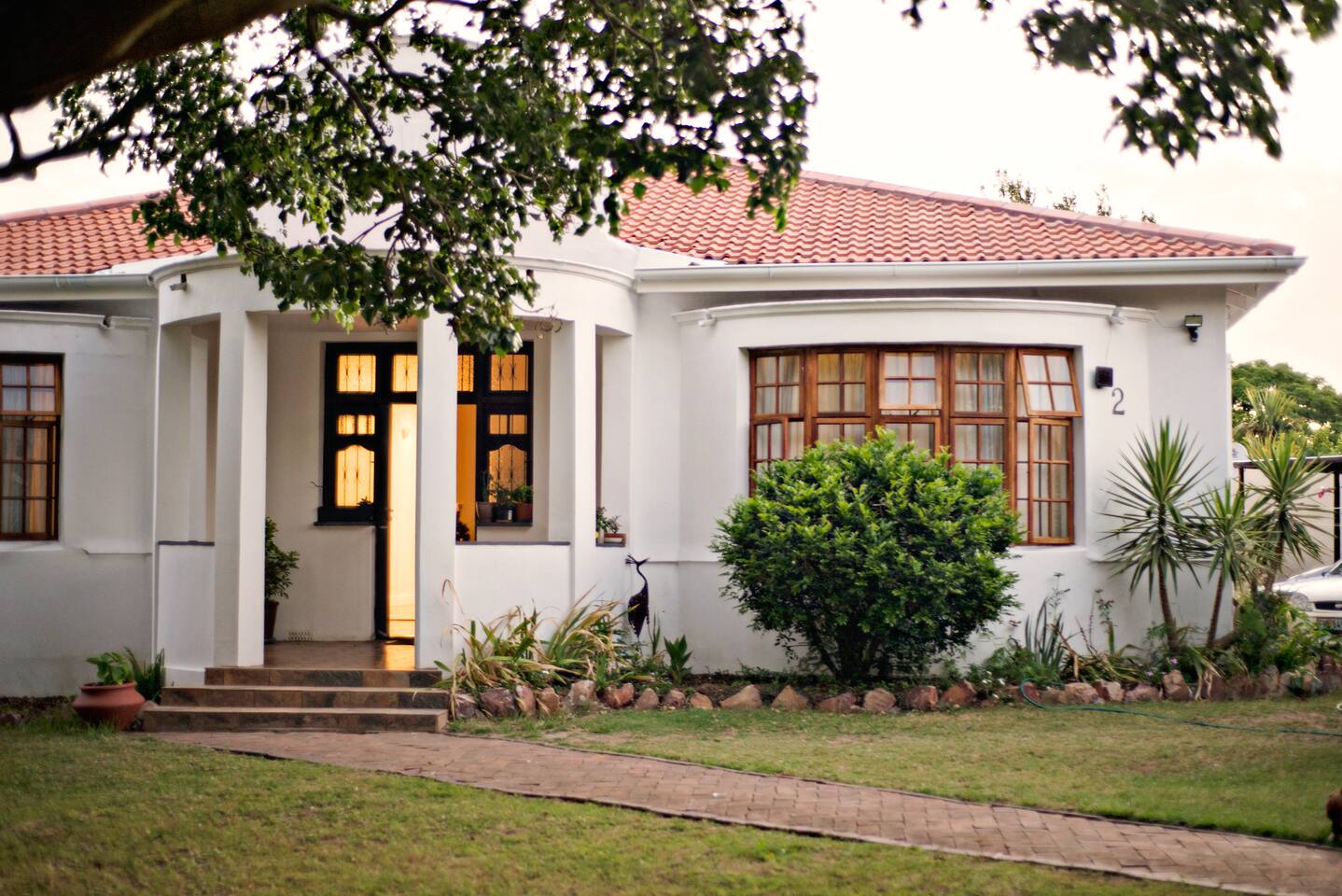 Urban Garden
An absolute gem in a great location. It's very close to the airport, and to Walmer and Humewood, so you'll be close to great restaurants and beaches.
Your superhost would also allow you to explore their urban farm which has an aquaponics vegetable garden.
Pros: WiFi; BBQ grill; Garden; Air conditioning
Cons: No parties, Pets, and some farm animals live on the property, but they won't bother you.
Book Here at $23 per night
---
Chelmsford Cottage
Located in Essexvale, this charming cottage is a peaceful haven. It is nestled in a valley surrounded by cliffs and indigenous forest. It's close to the airport, beach, major tourist attractions, restaurants, and shops.
Its charm is both in the location and the comfort the home affords you.
Pros: WiFi; BBQ facility; Privacy
Cons: No parties
Book Here at $20 per night
---
There's so much more to see and do in South Africa, we breakdown the best Airbnb homes where you can fully enjoy the culture, here, and a suggestion of tours to immerse yourself in the experience, here.