Senegal's bustling capital is home to many historical landscapes, it also features a bustling nightlife and great spots for fun. We make it easier for you to find the perfect retreat in the middle of the busy city.
Private Apartment Near the Ocean
After a long day touring the city of Dakar, you can come home to relax in this private apartment. Whether you're in Dakar for vacation or a business trip, you'll find comfort in the simple design of the house. This Private residence is located in one of the exciting parts of Dakar - Oukam. Ouakam is home to Africa's tallest statue, the African Renaissance monument. From Ouakam, you will be able to go on a tour of some of the city's museums and mosques.
Pros: WiFi, easy to get taxis
Cons: No parties
Book Here at $39 per night
---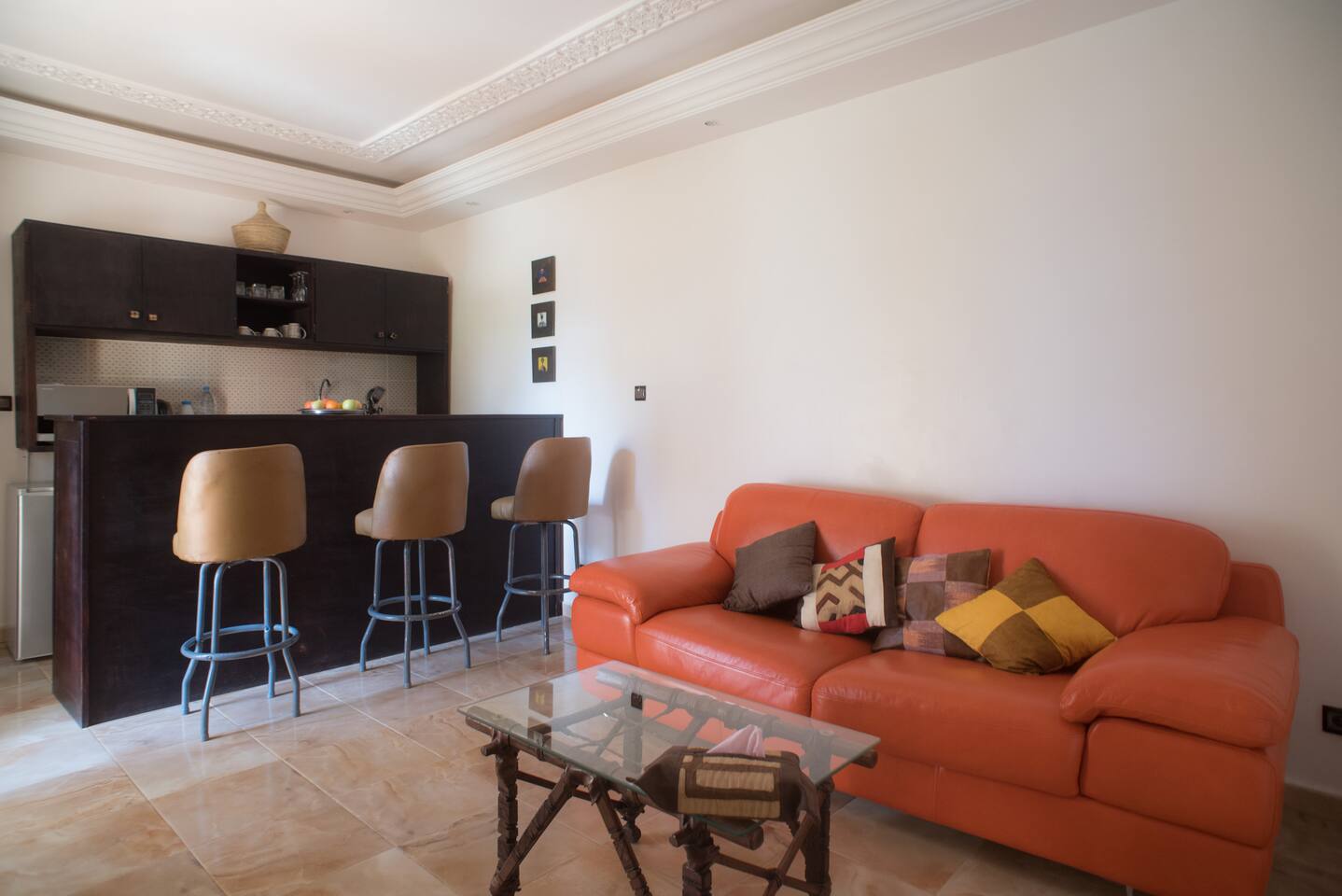 Gorgeous Flat in a Superb Location
The Almadies is one of the must-see places in Dakar, even if you're on a work trip, you'll want to take some time off to unwind. This cozy apartment is right on the street from the best restaurants and spots. The superhost offers coffee and snacks, and daily cleaning service.
Pros: Cozy. Proximity to great spots.
Cons: No parties
Book Here at $84 per night
---
Spacious Loft with 360° City View
With a 360 view of the city, a spacious living area, the amenities, this loft has everything you need to enjoy a stay in Dakar. You can enjoy a game of ping pong or pool with friends. And if you're flying solo too, there are plenty of fun spots around. You'll easily get taxis at the nearby intersection.
Pros: Easy to get taxis. Proximity to amazing spots
Cons: Minimum of three days stay. Can't bring guests to sleepover
Book Here at $89 per night
---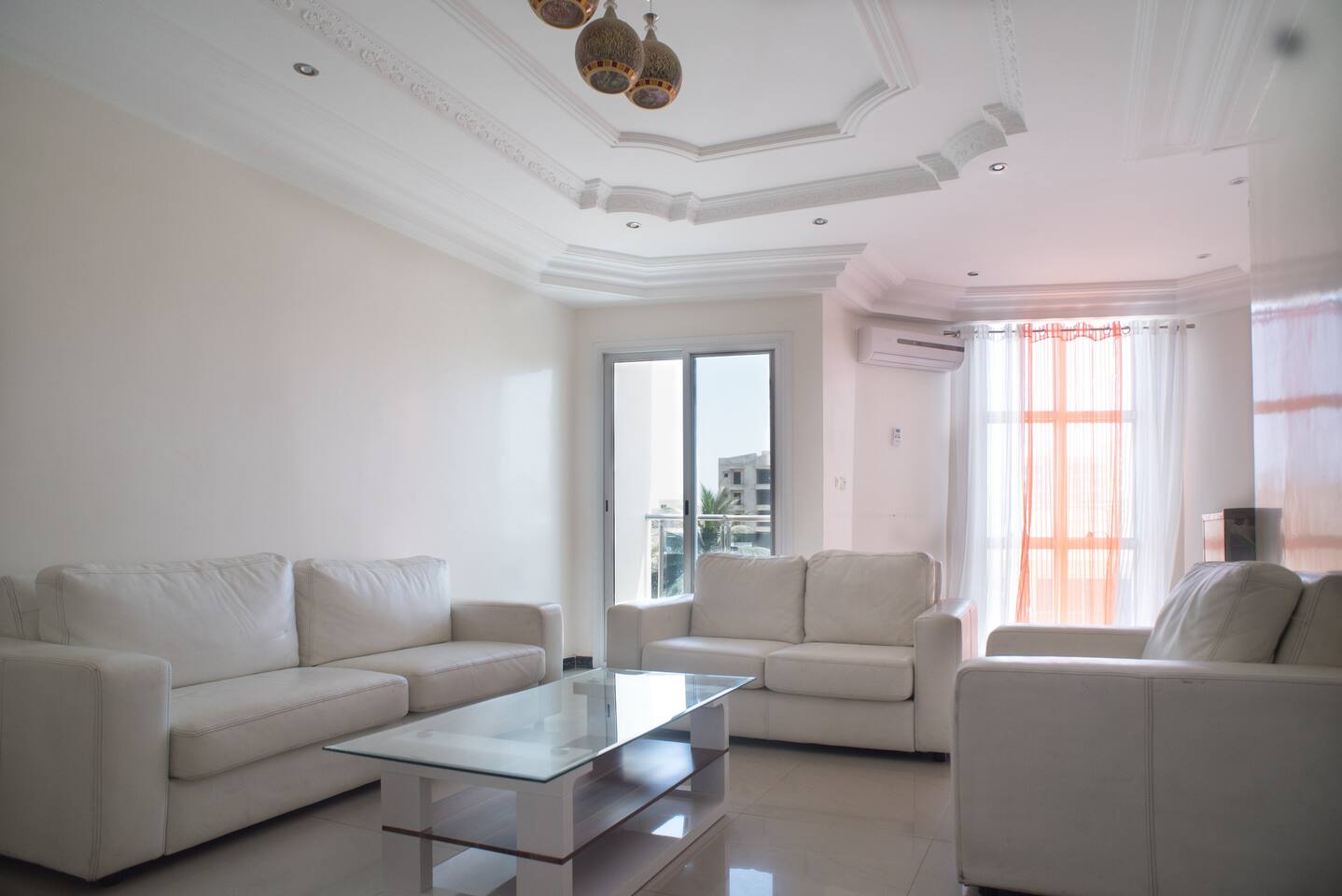 Contemporary Comfort Apartment
What makes a great place to stay? Easy transport? Spacious? Cozy? The amenities? This contemporary home in Dakar offers it all. It's located in the Cap-Vert peninsula, so a tour of the famous Lac Rose or Pink Lake would be worthwhile (you'd be able to keep some of the salt from the lake as souvenir)
Pros: Comfortable and Spacious. Proximity to amazing spots
Cons: You'll have to do your laundry yourself
Book Here at $69 per night.
---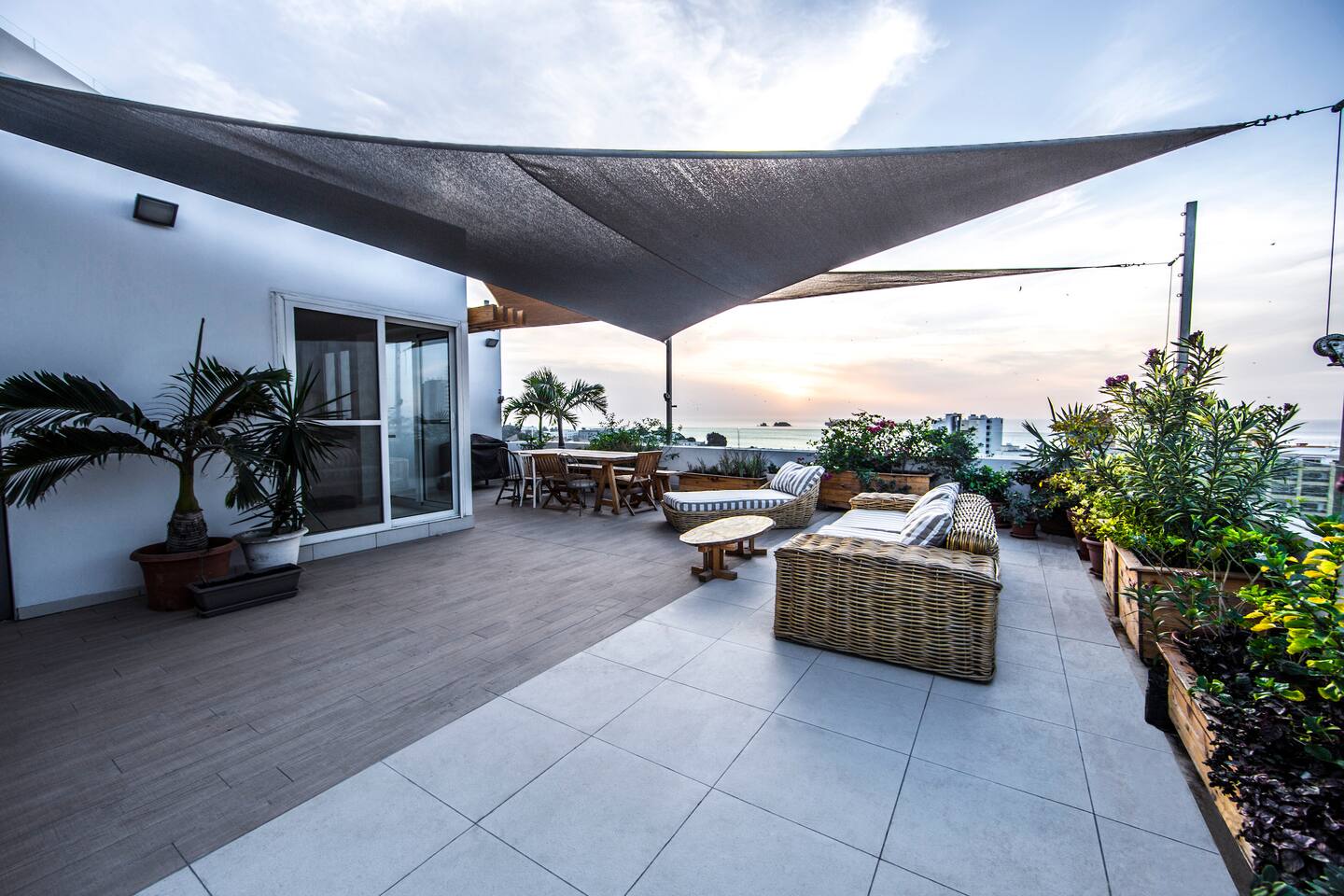 Rooftop Retreat
Located in downtown Dakar, this loft is a sanctuary after your day exploring the bustling city. That is, if you even want to leave your new home when you get there. Wanna Netflix and Chill? Enjoy a glass of wine while you watch the sunset? Enjoy a great dinner with an amazing view of the city? You got it. Want to see even better views, spend a day on Île aux serpents, two mystical islands just outside the city.
Pros: The View. Cozy
Cons: Only adults can enjoy this space; No parties.
Book Here at $89 per night
---
Walk in here and feel like you're in a 5-star hotel. It's location, near the Dutch embassy, means that you won't have a hard time locating this place. Minimally but tastefully decorated, this spacious apartment is ideal for couples or a small group. It's in a part of town close to the best local and international restaurants in the city. On the balcony, you can relax and enjoy the cool breeze and the view of the Atlantic Ocean
Pros: It has everything
Cons: With all this space, you're not allowed to party in it
Book Here at $100 per night
---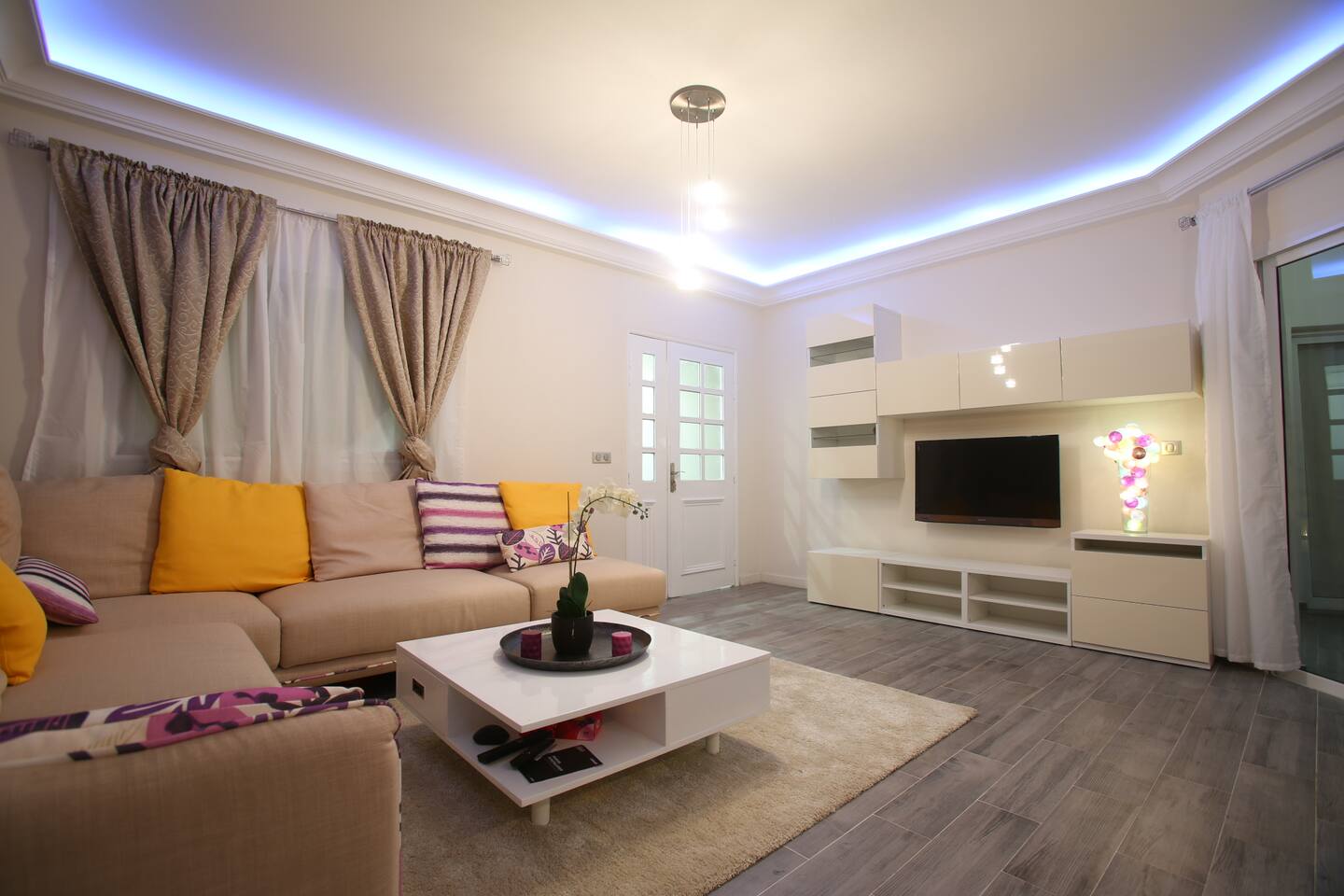 Luxury Apartment in Dakar
The host of this luxury apartment really thought of everything! Located near The Leopold Sedar Senghor stadium where you can catch a traditional wrestling match, 'la lutte', it's easy to locate and easy to get taxis from. The apartment is fully furnished and serviced, making sure you spend your vacation time only vacationing.
Pros: Comfort and Luxury. Fully furnished and serviced
Cons: Located on the 4th floor, so you'll have to climb stairs; Electricity surcharge
Book Here at $72 per night
---
Charming Villa in Dakar with Sea View
Located on Yoff, this beach house is a burst of beauty. Every corner of the house takes on its own of life with the art and colorful decor. The outdoor presents its own magic, with a garden and a view of the beach. A visit to the Yoff market to get souvenirs of your visit would be worthwhile. To see even more of the beautiful Senegalese art, you can take a tour of Medina.
Pros: The location. The view.
Cons: No parties. No pets.
Book Here at $161 per night
---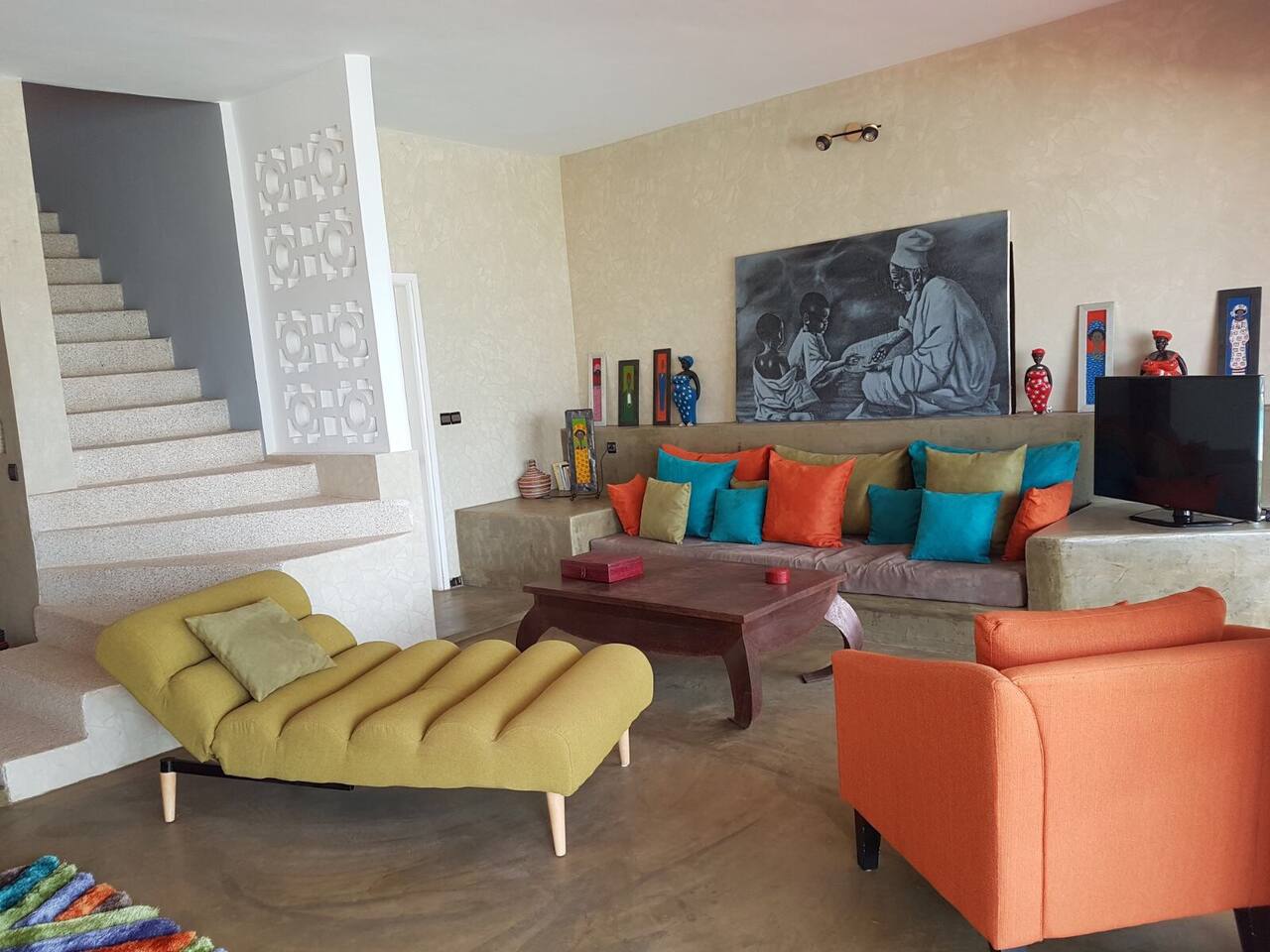 Sea and Sun Villa
The sun meets the ocean in this tastefully designed villa. Whether for a work retreat or family vacation, you'll find it the right place to relax and unwind. You can enjoy traditional Senegalese dishes provided by the cook, or better still take a cooking lesson, and keep Senegalese recipes. The house is hosted by a superhost so you know your stay would be great. The garden and swimming pool are great spaces for the team (or gang) to relax and bond.
Pros: House is large and well furnished.
Cons: Nothing
Book Here at $334 per night
---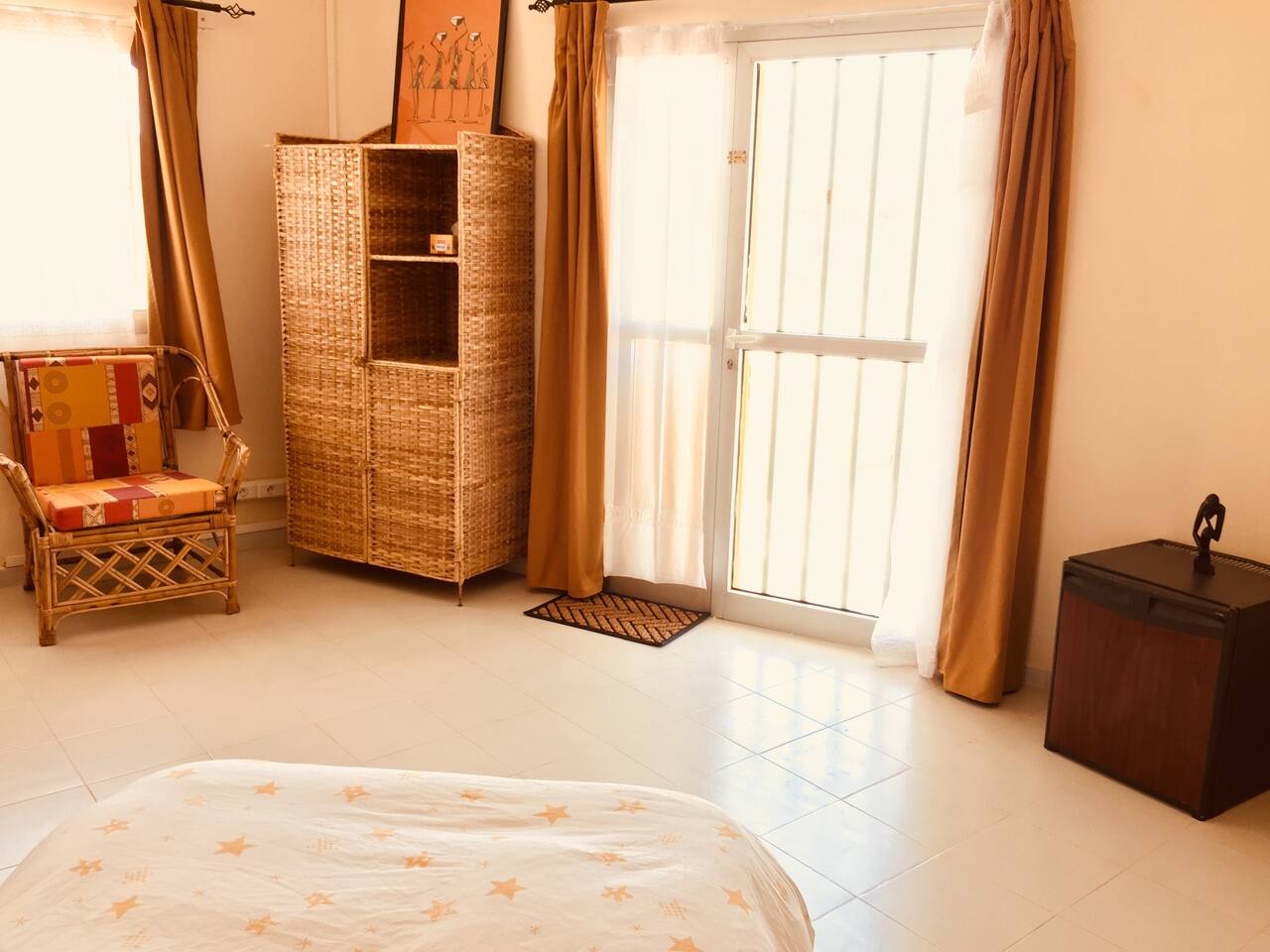 Rooftop Studio with Sea View
Close to Mamelles Beach, and the neighborhood of Almadies, this studio apartment with a rooftop view seems too good for the price. Your superhost won't get in your way and you'll have the studio to yourself.
Pros: Privacy. Easy transportation to other parts of the city
Cons: There's potential for noise from neighboring hotels' Thursday Music after-works.
Book Here at $23 per night
---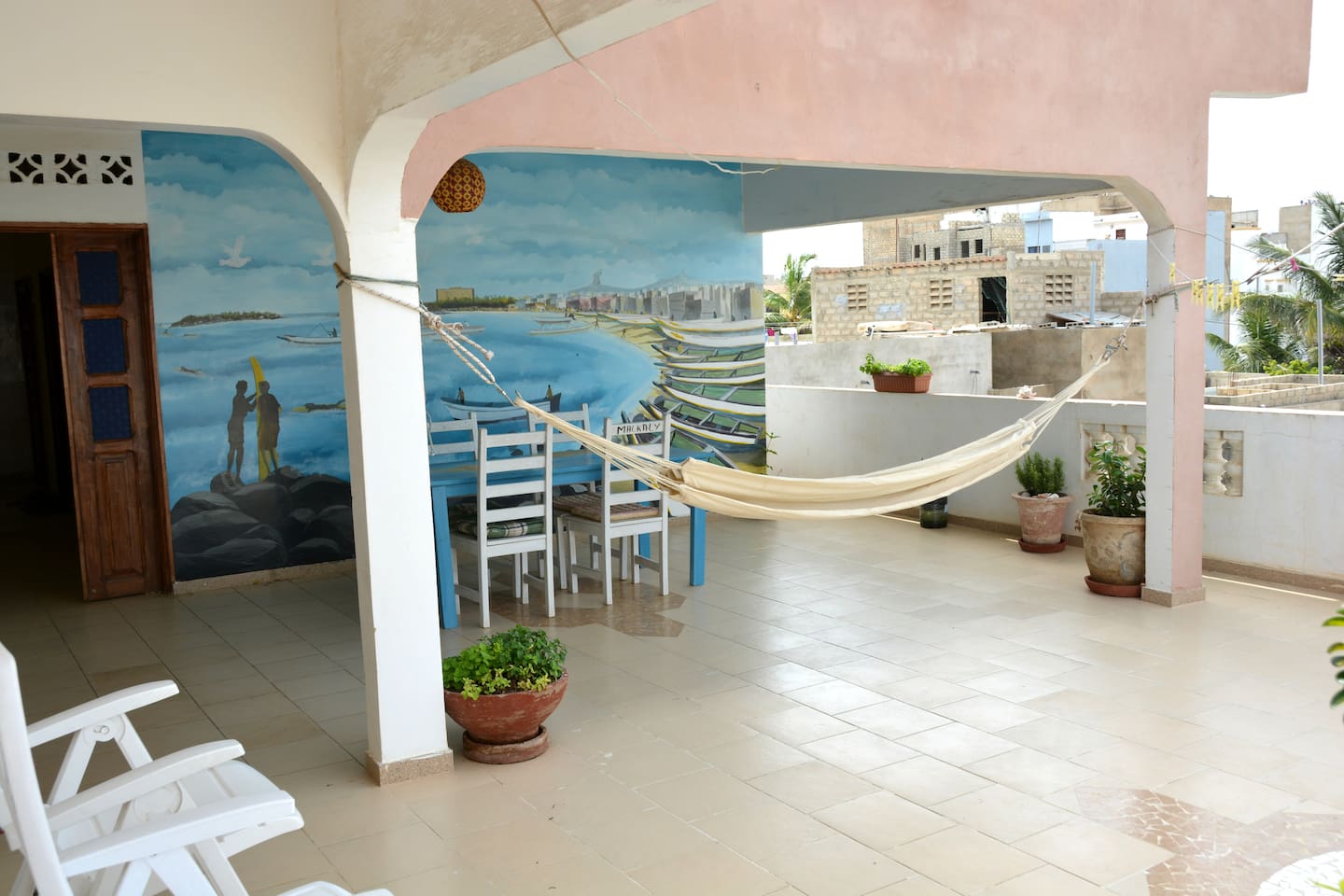 Room on the Terrace in the Centre of Ngor Village
A surfer's paradise. This is a little sanctuary away from the busy city. It's in the fishing village of Ngor and that means you get access one of the best waters for surfing. The terrace has a hammock where you can relax after a busy day. It's nearby a bus station which makes it easy to explore other parts of the city.
Pros: Easy to get transport from. The location
Cons: No parties allowed
Book Here at $19 per night
---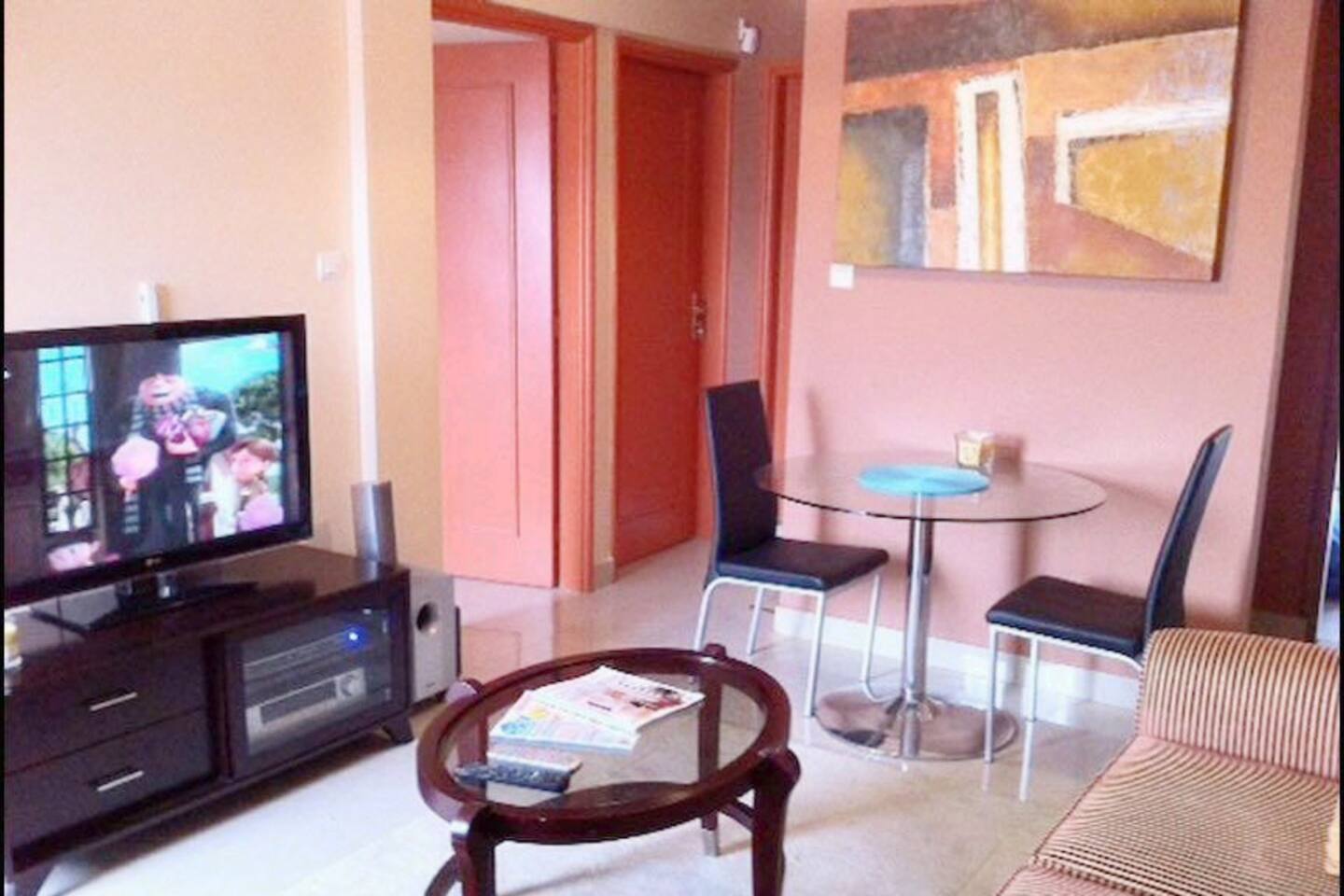 Cozy and Comfortable Apartment
In a quiet residential area in Dakar, sits this spacious and well-equipped apartment. You'll feel right at home. It's close to convenience stores and you can hail a taxi just down the street.
Pros: Privacy. Spacious.
Cons: Electricity surcharge
Book Here at $25 per night
---