Let's start with the basics - a "Braai" in South Africa is the common name for both a "grill" and an event you go to, to eat food prepared on the grill. A Shisanyama spot is a place where you can go get meat to "braai" but also a place where you can order braai'ed meats, listen to a DJ and have an entire turn up. To make things further complicated these terms are often used interchangeably in the way that one still doesn't quite know the difference between going to a BBQ or going to a cookout - although in both instances there seems to be cultural preferences for each term.
No matter what you call it, Braai culture is definitely a thing in South Africa and in each city you'll find some spots that have gotten global renown. In Cape Town this happens to be Mzoli's which of late has seen challengers like Rands in Khayelitsha and GQ (Gqudu Butchery 110) in Gugulethu come for its crown of sorts.
Sometimes an institution becomes so popular in mainstream consciousness that we declare it "over" or commercialized. In some ways, this has happened to Mzoli's the Gugulethu Braai house owned by its namesake Mzoli Ngcawuzele that is now visited by tour buses and local denizens alike.
However, no amount of foreign influx or film crew can deny the cultural bastion that remains on Road 115 in a township that is known for being "about that life" after dark.
The owner who has suffered his own fair share of hardships, continues to be a force in his community yielding the power of local man coming of age by any means necessary and that of a pillar of community who has managed to navigate government and Cape Town industry to build an international institution in "Gugs" the townships nickname.
On a recent trip to check the pulse of this famed entity, we noticed immediately that the buildup on the main road was just as long as ever on a Sunday and that before even rounding the corner the fast-paced basslines of Kwaito and Deep House could be felt in the air.
We made the mistake of showing up after 2 PM and faced the unfortunate peril of having to broker our space in the line to get the last dregs of meat — a crazy idea at a butchery.
Mostly South Africans but also a steady flow of Dutch, German, and American visitors — mostly young — mostly looking to feel the vibe of authenticity that is unmistakeable here no matter how many press write-ups the establishment receives.
We successfully navigate ordering our kilos — of chicken, lamb, steak, and some boewoers — take them to the back where we must tip the braai men in order to speed up our place in the line. We go back, flash some smiles, drop some rand and are told to return in the next 15 minutes or so.
Walking from the butchery entrance to the backyard where the DJ is spinning, the shisha (or hookah) is puffing, and the drinks (mostly brought in by patrons themselves) are flowing is like a postcard for Black Cape Town. Coloured, Black, White cool mixing and mingling and all trying to get a piece of sunshine with the smell of charcoal-tinged meat and a cool drink to wash it down.
We luck out and find a standing room table and proceed to drink our Savannah Ciders — purchased from a mom and pop liquor store across the street, eventually get several rounds of shots, and at about 4 PM we have felt the vibe enough to make our way to the dance floor and shut the place down.
This moment can never be diminished, stay shining Mr Mzoli.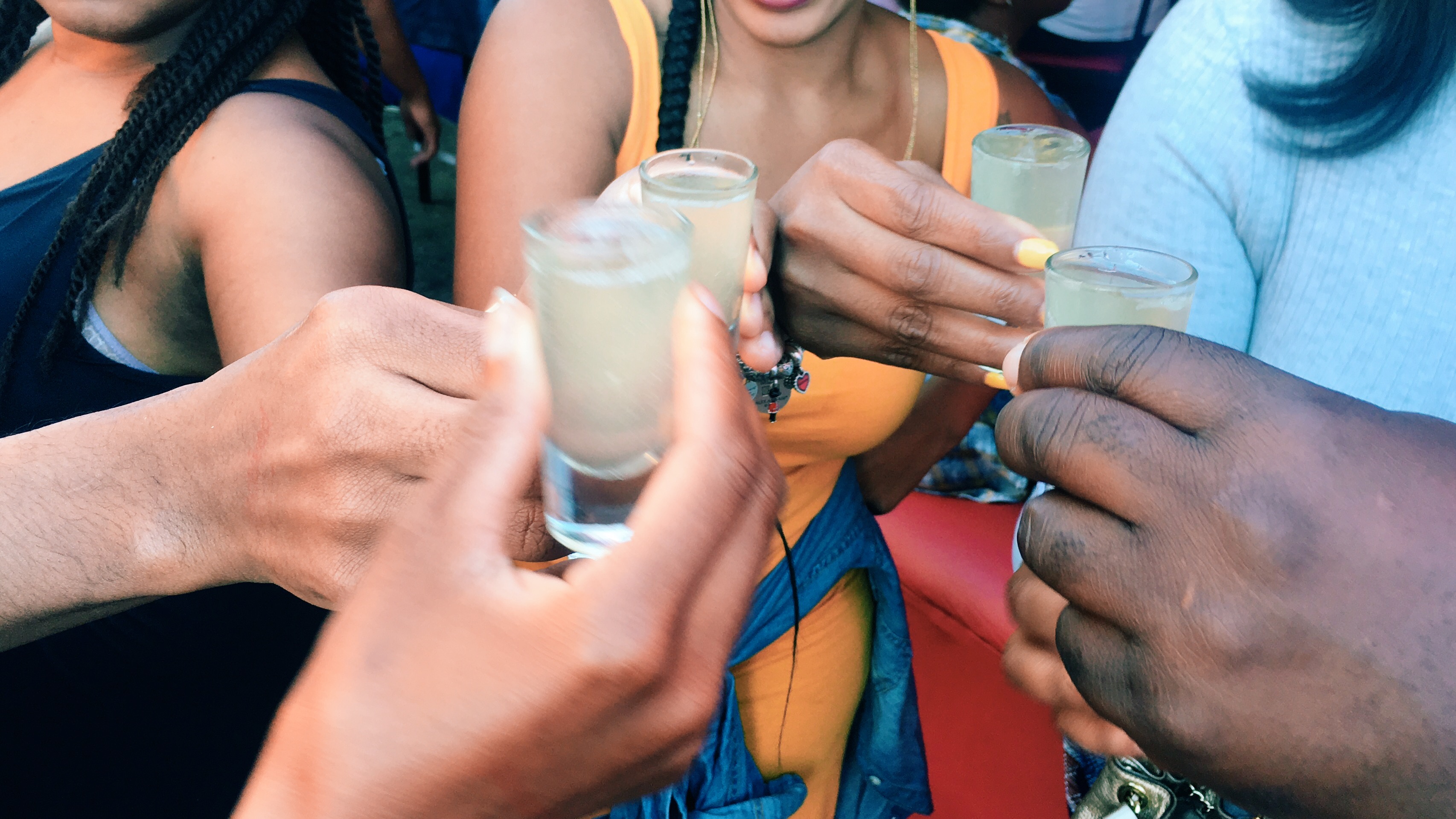 For more wavy braai spots check out:
Braai and Shisanyama Spots in Cape Town
Maphindi's Place
Address: 3rd Ave, Nyanga
Cape Town
Phone number: +27 21 386 0582
Website: www.maphindis.co.za
Amadoda Braai
Address: 1 Strand St, Woodstock
Cape Town
Phone number: +27 21 447 2133
Website: www.amadoda.co.za
Braai and Shisanyama Spots in Johannesburg
Bafokeng Corner
Address: 333 Sagila Street, Soweto
Johannesburg
Phone number: +27 84 505 8318
Mash Braai House
Address: Buzz Shopping Center, Fourways
Johannesburg
Phone number: +27 82 579 8277
Moja Cafe
Address: 333 5976 Skota St, Orlando East, Soweto
Johannesburg
Phone number: +27 73 082 4100
Braai and Shisanyama Spots in Durban
Max's Lifestyle
Address: 328 Mbe Rd, Umlazi
Durban
Phone number: +27 31 906 1393
* We added this to Conde Nast Traveller's Best Restaurants in the World List
Eyadini
Address:3 Peace Rd, Umlazi
Phone number: +27 31 906 1395