As COVID-19 shut borders and spread around the world in early March, we thought deeply about how best we could support our entire community from people interested in travel in Africa to our partners and curators on the ground in Ghana, Senegal, and South Africa.
What we wanted to do more than anything else was bring everyone together at a time of uncertainty and stillness. Pre-COVID, we had a vision to host a series of conversations "Beyond The Return" focused on bringing people together and unpacking the relationship between Africa and its diaspora and forging a path ahead after a momentous 2019. That thinking eventually became The Thread, our now monthly virtual event series which has seen nearly 6,000 people gather and connect throughout this pandemic.
On The Thread Vol. III we were honored to be in conversation with Nana Owiredu Apreko I a Chief of the Asebu traditional area in the Central Region of Ghana (near Cape Coast). The moment we were joined on our "virtual stage" you could feel the energy #straightouttaghana - that conversation was one of the most memorable moments on The Thread thus far. The call to action was repatriation (more on that in a few days) but also a call to stay connected in meaningful ways after the pandemic.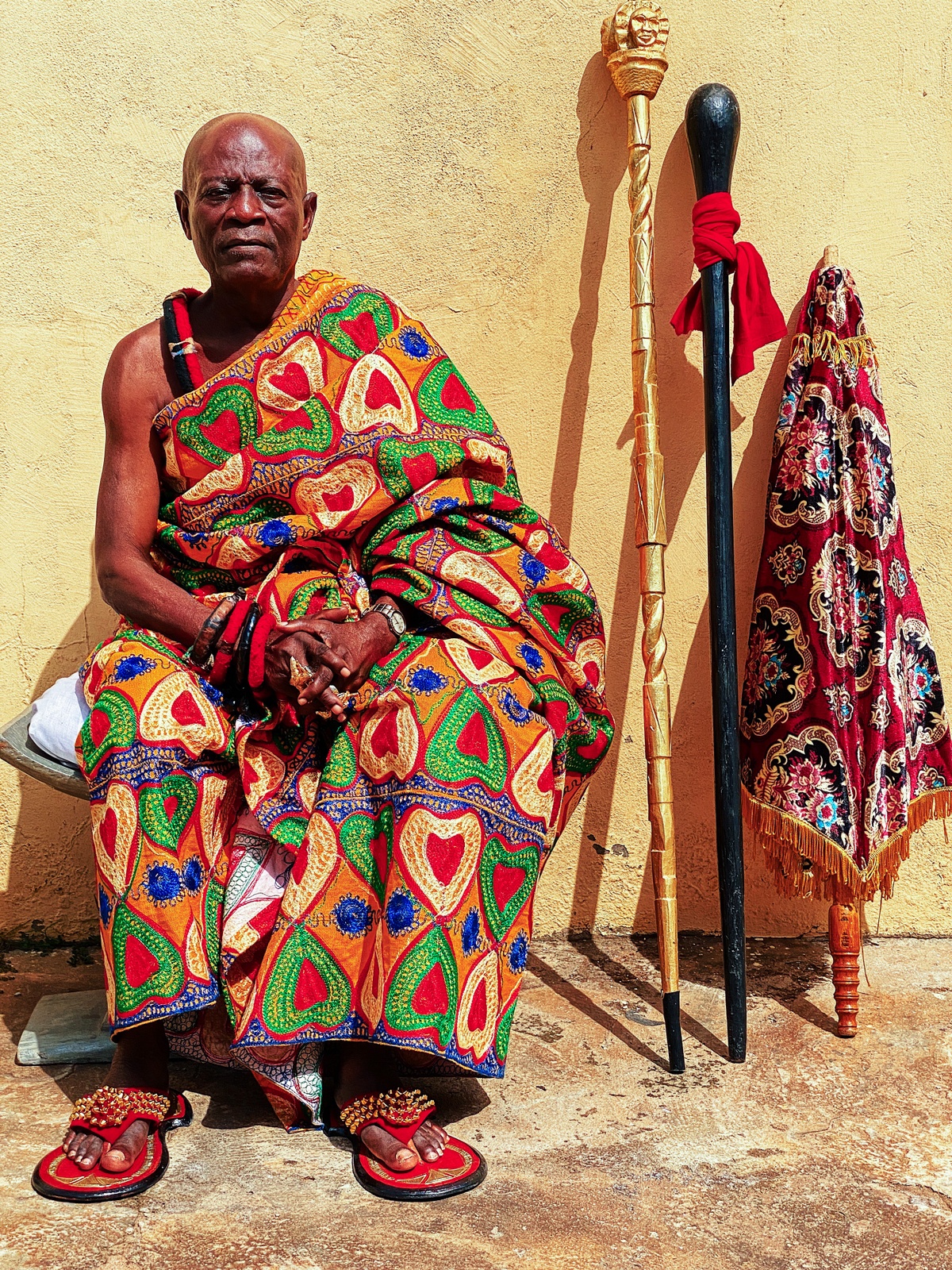 Chief Nana Owiredu Apreko I, Asebu Traditional Area
The Thread is intentionally hyper-connected - the networking rooms allow real time conversations via video chat (speed dating style) and we have real relationships with nearly every speaker - it is designed to feel like a family gathering where everyone is connected in one way or another and commonality shines through.
In this stead, our Accra Community Manager, Yayra Agbofah, spent last weekend in Moree a fishing village in the Central Region of Ghana hit hard by COVID-19. Infection numbers remain low due to Ghana's swift response to Coronavirus but the response that prevented the pandemic having disastrous effects in Ghana meant fisherman, and informal workers faced a lockdown that left them earning virtually no income. In communities where this work provides the means for day to day living - this left many struggling to make it all work. When we spoke to Chief Nana Owiredu Apreko I after his powerful talk at The Thread and asked how we could keep the conversation going, he shared that this village really needed our support.
As a company we're committed to disrupting the narrative on Africa, but it does not mean we are not there to answer the call and find sustainable ways to support that prioritize dignity and respect. Through Chief Owiredu Apreko, we now had a genuine connection with the Moree community, we had a request for support, and through the donations to our COVID-19 relief fund and ticket sales from The Thread Vol. III we were able to spring into action.
Our team was able to provide face masks (custom made with Auntie Grace who does our Batik Experience in Accra), food and cooking supplies, Hand washing stations, and sanitizer for the community and met directly with them to see how we could continue to support.
The images below come directly from our donation day, we are excited about continuing to support this community in meaningful ways as we all try and figure out the world post COVID-19 and in solidarity with out people wherever they may be in the world.