One of the cool things about Lagos is that new things pop up every day, bringing modernity and "the West" to West Africa. Despite that, we still keep the 'Naija flavor" close to our hearts, which is why, as much as I enjoy a trip to one of our malls with all the foreign stores (Inglot, Mac, Mango, etc — yeah, you see where my priorities are, right?), I also love to hold onto our culture in different ways — particularly when it comes to food.
Lagos has everything from fancy restaurants to a massive street food culture. You can't come to Lagos and not check out the legendary Glover Court Suya, convenient for people staying in Ikoyi and Victoria Island.
Suya is a traditional Nigerian snack — made from beef or chicken and marinated in a blend of pepper, salt, coriander, and other ground spices. Glover court suya has been there for at least 20 years, and people who grew up going there still make it a point to go back. Perhaps we should be worried that even after decades, that suya still tastes the same. Or maybe it's the nostalgia. Either way, if you love spicy food, Glover Court is a must-try for their pretty perfect suya.
For those who aren't staying on the island, the University of Suya on the ever-bustling Allen Avenue, just across from Alade market is the ticket. For us mainlanders, it's probably the closest thing to Glover Court we have. They also have the best kidney suya I've ever tasted anywhere, hands down.
For a restaurant experience that's truly Nigerian and down to earth, I love going to Jevinik Restaurant (on Isaac John Str, GRA and Adeola Odeku Str, VI). They have a mix of the various soups from different regions in Nigeria, and huge portions for excellent prices. I have never successfully finished a meal at Jevenik, and that's after at going there several times over the past 5 years. My favourite has got to be the pounded yam with white soup…drool-worthy!
If you want something fancy, I recommend German appliance design brand Miele's Lagos showroom (33 Sanusi Fafunwa, V.I). While a fully kitted out kitchen and home appliances showroom might not be your first thought when thinking of a night of delicious dining — you can actually rent out the stunning space for intimate dinner parties of about 15 or fewer people.
With an in-house chef and a specially tailored 5-course menu, it is the perfect way to celebrate a special event, have a VIP style dinner for group or company trips, or avoid the madding crowds and do your own thing with your clique. It's on the pricey side, definitely, but certain experiences are more than worth it — can you imagine that on your Instagram?!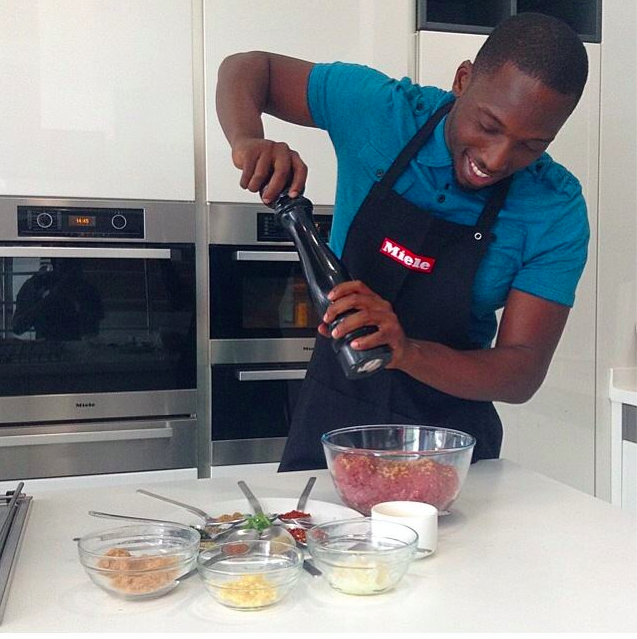 This town never seems to stop, so it can seem overwhelming, but here's a taste of Lagos, Lamide style! Welcome. Enjoy, explore, and come back again!