1. What made you decide to become a chef?
I have always loved cooking from a young age while helping my grandmother in her little cookery shop. It became a heavy hobby as I grow up and i finally decided to pursue it as a full time career in 2014 after exploring different career paths.
2. Why are you focused on Fulani cuisine?
As a Fulani girl, my most happy memories growing up has been my time in the village where I got to learn about the culture, tradition, language and the cuisine. I feel like it's fading away. Promoting the culture and the cuisine is a way of preserving it in my own little way.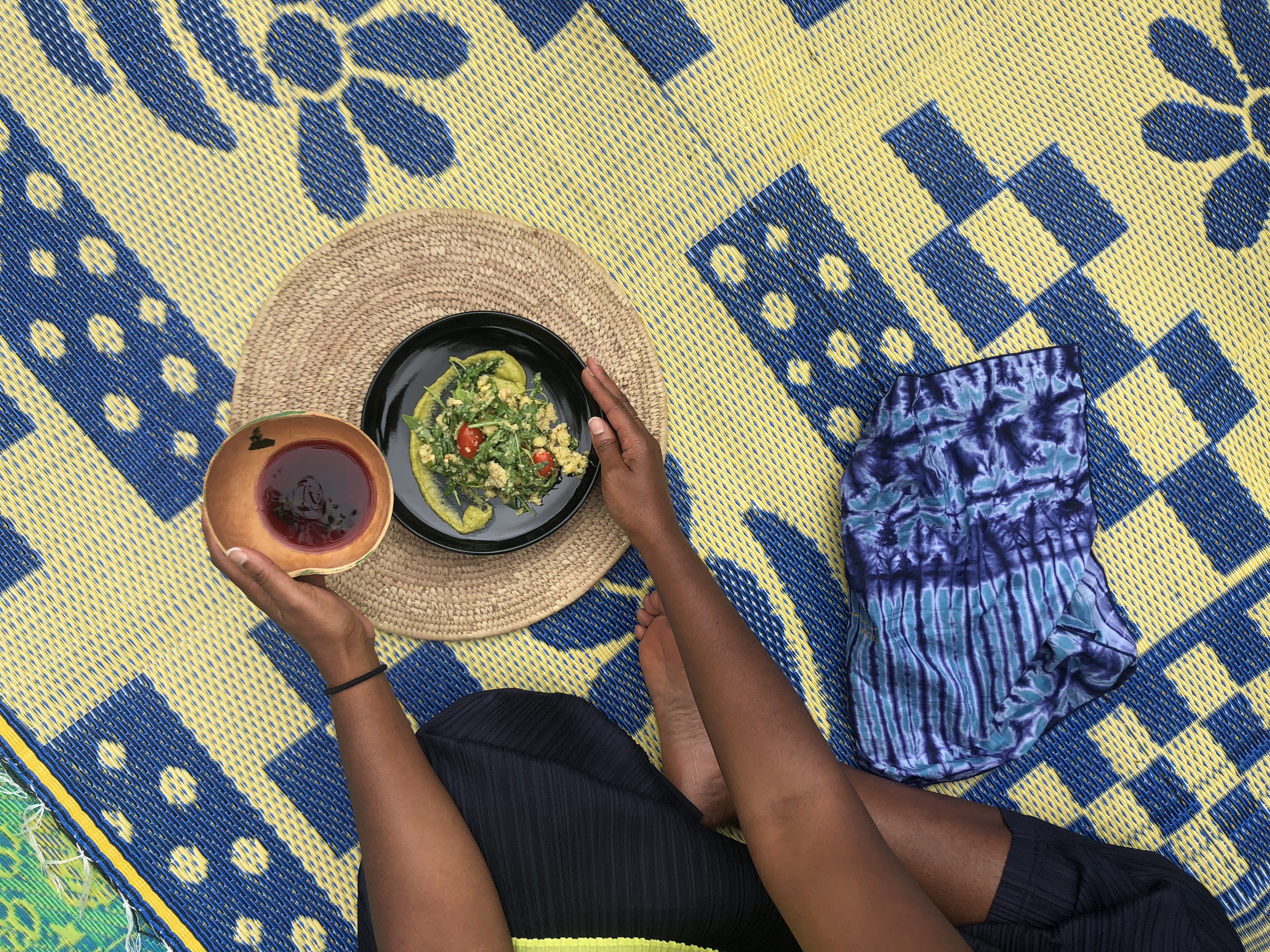 3. What does Foutta Djallon mean?
Foutta D'jallon represents my ancestral home. The symbolism of branding the tour " A taste of Foutta D'jallon" is linking and bridging accent with modernity and sharing the way of life and customs of Fulani people with the world.
4. What went into building out the tour in North America?
I'm collaborating with esSense 13, a platform that curates African culinary experiences, for the worldwide tour. We kick off the tour in N. America with New York City. In addition to the traditional 'Dine on a Mat' event, we'll be hosting a variety of different experiences that will . Meet the Chef will be an informal mixer where modern Fulani hors d'oeuvres will be served. We will also host a Family Style dinner and a hands-on cooking class in NYC. We round off the N. American tour with events in Washington, D.C. and Toronto featuring Meet the Chef and Dine on a Mat experiences.
I've curated a distinct menu for each event type, so if someone chose to attend all events in their city, there'll be something different for them each time.
5. Can you tell us about your work in Accra?
I host dine on a mat traditional nomadic dining experiences across Accra that highlights Fulani cuisine and culture. My goal is to create vibrant dishes using seasonal ingredients with a gourmet twist.
6. Your dine on a mat experience is super popular, can you describe that experience for people who haven't done it?
No shoes allowed! Once guest leave their shoes at the door, they take a space on the mat and introduce themselves to the other guests. The settings are created such that guests feel they have been transported to another location so the experience is made even more pleasant.
Then comes a welcome drink which could be for example watermelon and ginger beer, served in traditional cups, refreshing and much needed after a long day. Next is the starter which would depend on the theme of the event. As it is served I would explain how it's usually eaten and to give some more colour around the context and history of the dish and its ingredients. This is to engage guest and allow them to get a deeper understanding of the culture and traditions behind the dish.
Next is the main dish which typically represents the main theme of the event/evening. For this dish, I usually go exotic or bold from goat testicles to fonio salad (an accient grain that is over 700 years old). Again I would provide a narrative around the dishes cultural significance.
The evening would then end with a dessert and a cleanser (traditional tea) after which guest would have opportunity to interact and ask me questions about the culture, food and traditions of Fulani people.
7. Why is it important for you to bring this experience to the US?
The United States essentially the epicenter of global culture, cuisine and art. And as someone who wants to take Fulani cuisine global, there is no better place to start.
8. Tell us one thing you hope people will take away from experiencing Fulani Cuisine with you?
I hope guests leave the mat with a better understanding of Fulani people and culture and leave as an ambassador of Fulani Kitchen