Style Noire: A Kantamanto thrift market experience
Accra, Ghana
Why you should do this
Kantamanto is Ghana's biggest second hand clothes market and it's right in the heart of the capital, Accra. Kantamanto is home to one of the largest thrift markets in West Africa, annexed to Makola Market; the largest point of trade in the city. Kantamanto is a community on its own – full of arrangements of hand-me-down clothes, vehicle spare parts, home decor and footwear, which together give it the look of a grand flea market with almost no space left to spare. It provides clothes to about 80% of Accra's population. This is where you find vintage clothing . Take a thrifting tour through the Kantamanto market with Afrodistrict who has been thrifting there for 15years. Interact with the locals there and experience Kwamena bargaining power on anything you want to buy.
What's included
Photos
Thrifting Session with a Sustainable Fashion Expert and Stylist
Meet Your Curator
Afrodistrict is a celebrated art curator, designer, and vintage collector committed to the preservation of Ghana's cultural heritage and the opening up of our thinking in the modern world. Having been in the thrifting business for 18years now, he knows all the hidden spots that have awesome thrift items
Ask Afrodistrict a Question About This Experience
Style Noire: A Kantamanto thrift market experience
Accra, Ghana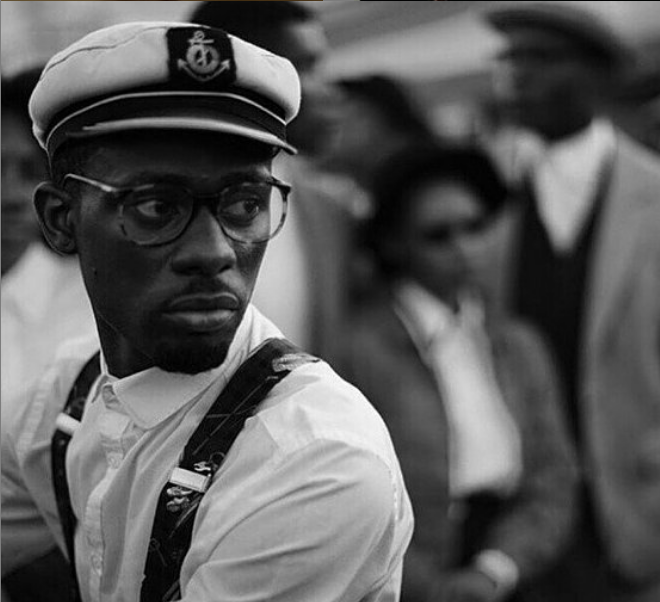 A closer look at Style Noire: A Kantamanto thrift market experience
Here's What We'll Be Doing
We meet up at the Accra art Center.
Stroll through the thrift market while interacting, you can buy anything you find interesting.
More Details on What's Included
photos
5 Photos of your Styling Experience
activity
1 Thrifting Session in Kantanmako Market with a heralded Sustainable Fashion Designer
What to Bring
Comfortable walking shoes
Where we'll meet
Accra Arts Center is home to many traditional artisans and sellers. You can find fabric, keepsakes and souvenirs. Located in Accra Central right down the road from Black Star Square, you'll find that everyone knows how to get here
Good to know
CANCELLATION POLICY
Any experience can be cancelled and refunded within 24 hours of purchase.
COMMUNICATION + SUPPORT
Direct communication with your curator is encouraged and available in your dashboard. If you can't reach your curator or have other issues contact the local community manager.