Bubblin with Bubbly Wine Experience
Cape Town, South Africa
Why you should do this
Discover the very best of both the Stellenbosch and Franschhoek regions as you sip on some of the best MCC (local sparkling wine) that South Africa has to offer. Learn about the rich history of Méthode Cap Classique and its unique South African context while exploring these breathtakingly beautiful regions with your expert guide.
Meet Your Curator
Michelle moved to Cape Town from Brazil and fell in love with the Mother City and the rest, as they say, is history.
Ask Michelle a Question About This Experience
Bubblin with Bubbly Wine Experience
Cape Town, South Africa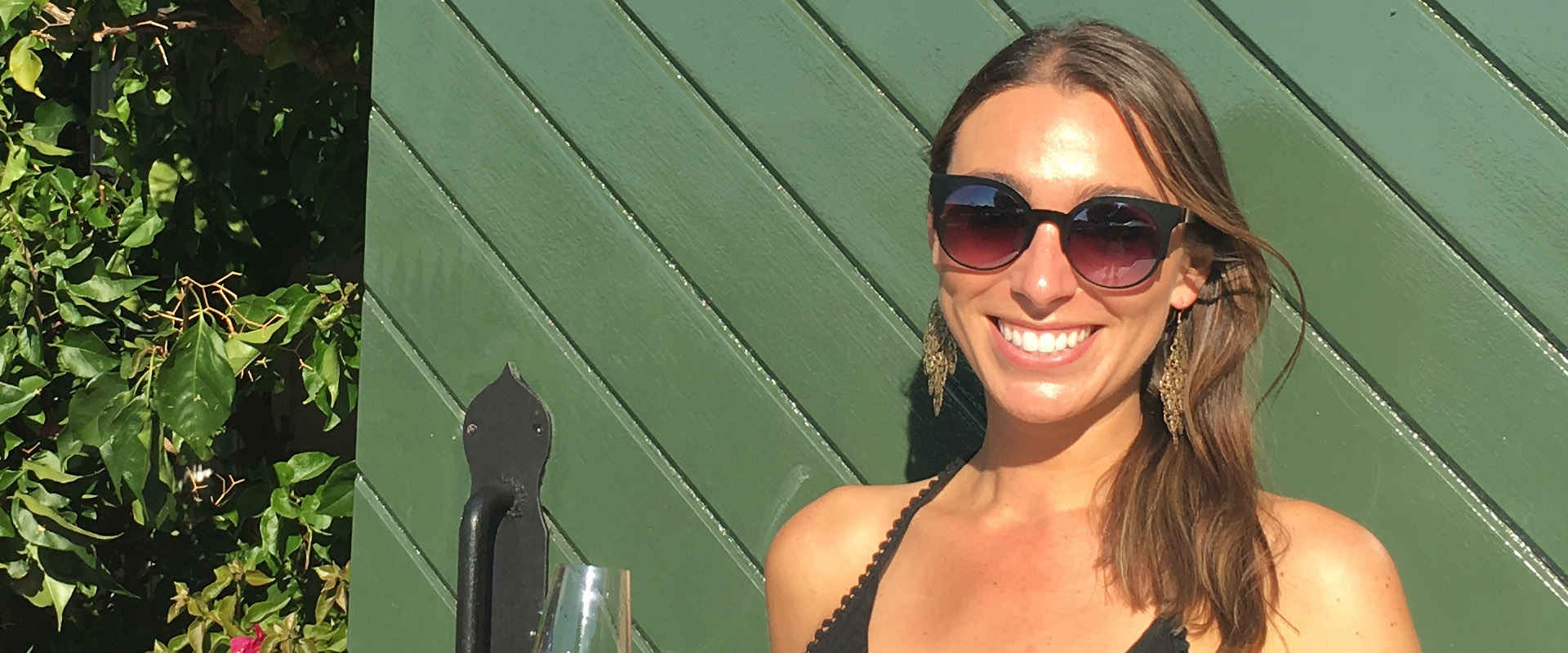 A closer look at Bubblin with Bubbly Wine Experience
Here's What We'll Be Doing
Proudly biodynamic and organic, your first stop is Longridge – one of the leading wine estates in Stellenbosch. Situated at the foot of the Helderberg mountains, the estate has stunning views from the restaurant gardens and tasting room that draw the eye all the way to Cape Town and the magnificent silhouette of Table Mountain.
The MCC at historic Boschendal estate is crafted from classic varieties in the time honoured traditional method with the second fermentation taking place in the bottle as it ages. The estate itself is magnificent and spans many hectares in the breathtakingly beautiful Franschhoek valley. It boasts vibrant gardens growing organic vegetables that supply the onsite restaurant, The Werf, with healthy produce daily.
Your third stop takes you to Le Lude, the first winery in South Africa to produce wine in the Agrafe method. See if you can taste the difference for yourself!
End your day with a well earned and final tasting at Môreson Family Winery, another proudly family owned and run wine estate.
Good to know
CANCELLATION POLICY
Any experience can be cancelled and refunded within 24 hours of purchase.
COMMUNICATION + SUPPORT
Direct communication with your curator is encouraged and available in your dashboard. If you can't reach your curator or have other issues contact the local community manager.
Still planning your trip to Cape Town? Request an Experience Expert.
Our experts can help you choose the right experiences and give advice on your trip free of charge
More Like This In Cape Town