BoKaap Photo Walk and Cape Malay Cooking Class
Cape Town, South Africa
Why you should do this
Explore Bo-Kaap, the Cape Malay neighborhood in Cape Town known for it's colorful homes. A favorite spot for any instagrammer who visits the Mother City, you'll be guided along by a local who knows the best spots to do it for the gram. After you've taken in the neighborhood, you'll be invited into the home of Gumidah who'll be sharing Cape Malay recipes passed down by her grandparents and great grandparents and teaching you the ins and outs of the curries and samosas with unique flavors born and bred in this community.
Meet Your Curator
I am a Bo Kaap local that uses cooking recipes passed down from my grandparents and great grandparents in order to preserve my cultural heritage and traditions.
Ask Gamidah a Question About This Experience
BoKaap Photo Walk and Cape Malay Cooking Class
Cape Town, South Africa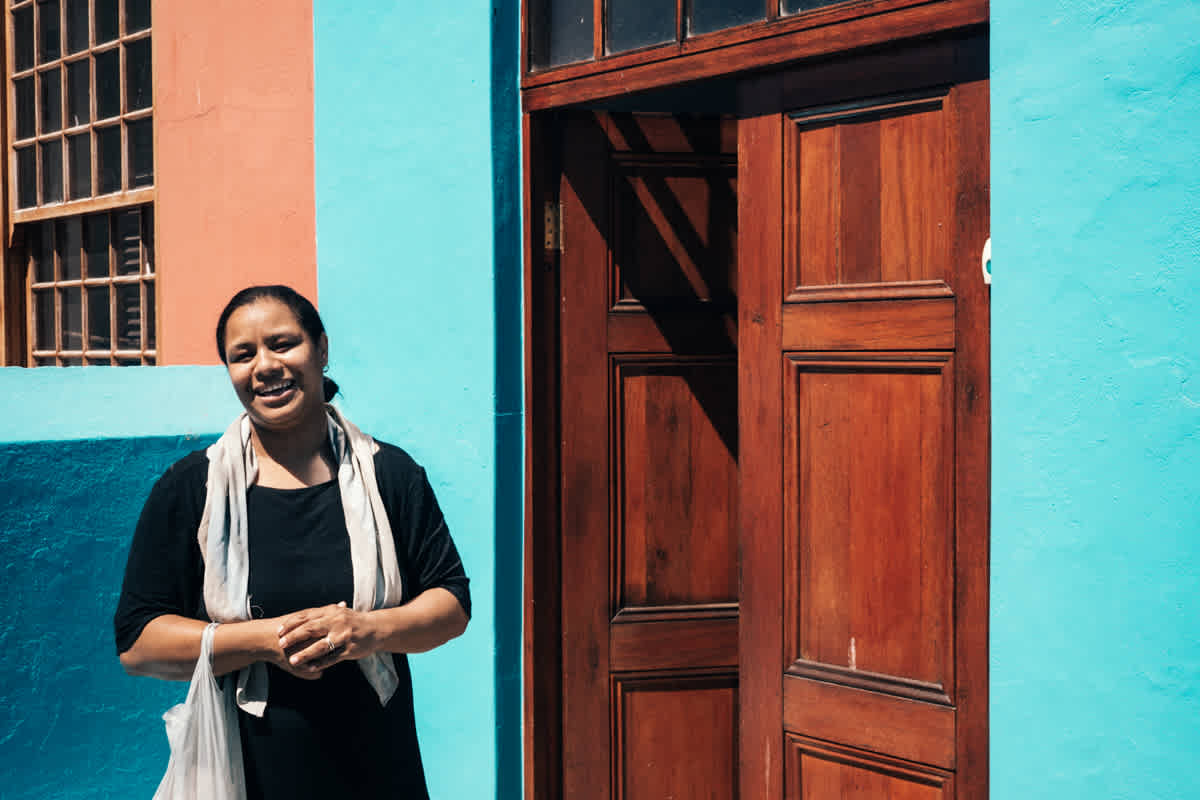 A closer look at BoKaap Photo Walk and Cape Malay Cooking Class
Here's What We'll Be Doing
Immerse yourself in one of the most photographed neighborhoods in the world right in the heart of Cape Town.
BoKaap is one of Cape Town's most photographed neighborhoods. It's brightly colored homes are the backdrop to many a magazine page. Our very own insta-guru will give you a history tour of the neighborhood with pitstops at the very best places to do it for the gram.
The Cape Malay people are the descendants of slaves brought into South Africa by the Dutch from modern day Indonesia. Post-slavery, this community held onto the traditions of their ancestors most visible in their practice of Islam and their food. You'll learn how to make a Cape Malay curry, a distinctive blend of South Asian and South African cuisine as well as a few pre-meal snacks.
Good to know
CANCELLATION POLICY
Any experience can be cancelled and refunded within 24 hours of purchase.
COMMUNICATION + SUPPORT
Direct communication with your curator is encouraged and available in your dashboard. If you can't reach your curator or have other issues contact the local community manager.
Still planning your trip to Cape Town? Request an Experience Expert.
Our experts can help you choose the right experiences and give advice on your trip free of charge
More Like This In Cape Town