Behind the Graf: Hip Hop and Graffiti in Brooklyn
New York, United States
Why you should do this
You will be lead through Bushwick by a local graffiti artist and view the works of Space Invader, Blek le Rat, Dasic, Faith 47 and many more. You'll learn the history of founder and curator of the collective, Joe Ficalora and explore the Bushwick 5 Points featuring art from some of the best graffiti artists on the planet, including its curator, Meers One.
Meet Your Curator
Conceived and curated by Bushwick native Joe Ficalora, the Bushwick Collectve has evolved into an extraordinary open-air gallery since its first mural surfaced in 2011. Born in 1978, Joe Ficalora came of age in Bushwick in the 1980's - at a time when the area was rough. In 1991, Ficalora's father was murdered outside a local subway station. In 2011, his mother died of a brain tumor. In his effort to revive himself, Ficalora was determined to revive his neighborhood. The Bushwick Collective is the result of his personal fight to heal by transforming his neighborhood into an incredible open-air gallery. Attracting local, national and international artists, it showcases first-rate street art -- from legendary Blek Le Rat stencils to huge collaborative walls by such world-renowned artists as Case Ma'Claim and Pixel Pancho.
Ask Bushwick a Question About This Experience
Behind the Graf: Hip Hop and Graffiti in Brooklyn
New York, United States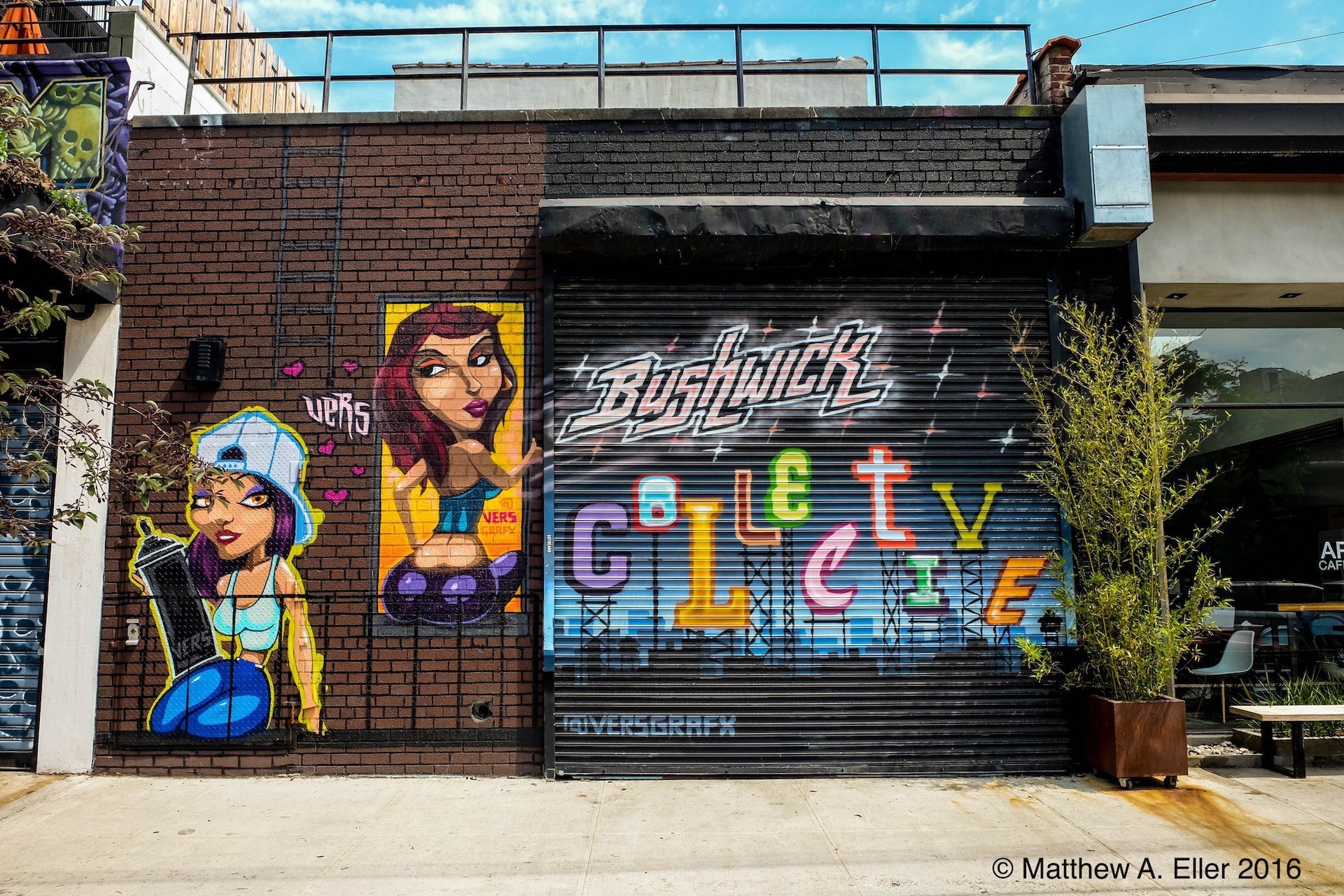 Good to know
CANCELLATION POLICY
Any experience can be cancelled and refunded within 24 hours of purchase.
COMMUNICATION + SUPPORT
Direct communication with your curator is encouraged and available in your dashboard. If you can't reach your curator or have other issues contact the local community manager.
Still planning your trip to New York? Request an Experience Expert.
Our experts can help you choose the right experiences and give advice on your trip free of charge
More Like This In New York