Beach Escape to Ada
Accra, Ghana
Why you should do this
This is an experience that will turn your meal times into a breathtaking and memorable one.Take a 2 hour trip to Ada to experience how it feels to look up from your plate unto a true beauty of the river with canoes in a distance being paddled by indigenous fishermen while the Sun sets. It's really a sight to behold. You can choose from a wide variety of fresh sea food in the menu.
What's included
RT Transport from Accra
Entry to Aqua Safari Resort
Lunch
Luxury Boat Ride
Cocktails
Meet Your Curator
Aqua Safari is a story about the quest to provide you with the ultimate resort experience in West Africa. This has led to transforming of breathtaking beachfront land into a potpourri of thrilling sensations.
Ask Aqua a Question About This Experience
Beach Escape to Ada
Accra, Ghana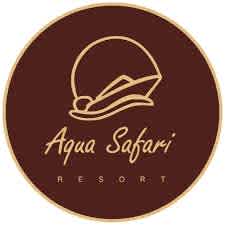 A closer look at Beach Escape to Ada
Here's What We'll Be Doing
Ada is located where the Volta River meets the Atlantic Ocean. It's lazy river vibe and ocean views make it a magical escape from the city.
We arrive and take a tour in the amazing eco Aqua Safari Resort.
Onboard luxury Pontoon, start the cruise while food and drinks is served with Ghanaian highlife music playing in the background.
More Details on What's Included
transport
5 Person Sedan with A/C
entry fees
Get access to the pool and all amenities at Aqua Safari
lunch
Choose from Fish
activity
Chicken
drinks
or Beef and enjoy a delectable traditional lunch
What to Bring
Swimsuit
Where we'll meet
Accra Mall is a central shopping mall in the Airport Residential neighborhood across from the Villagio Towers.
Good to know
CANCELLATION POLICY
Any experience can be cancelled and refunded within 24 hours of purchase.
COMMUNICATION + SUPPORT
Direct communication with your curator is encouraged and available in your dashboard. If you can't reach your curator or have other issues contact the local community manager.
Still planning your trip to Accra? Request an Experience Expert.
Our experts can help you choose the right experiences and give advice on your trip free of charge
More Adventure Experiences